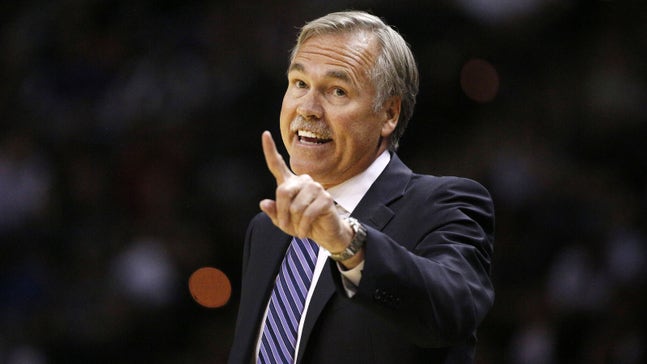 Why the Houston Rockets should hire Mike D'Antoni
Published
May. 18, 2016 1:00 p.m. EDT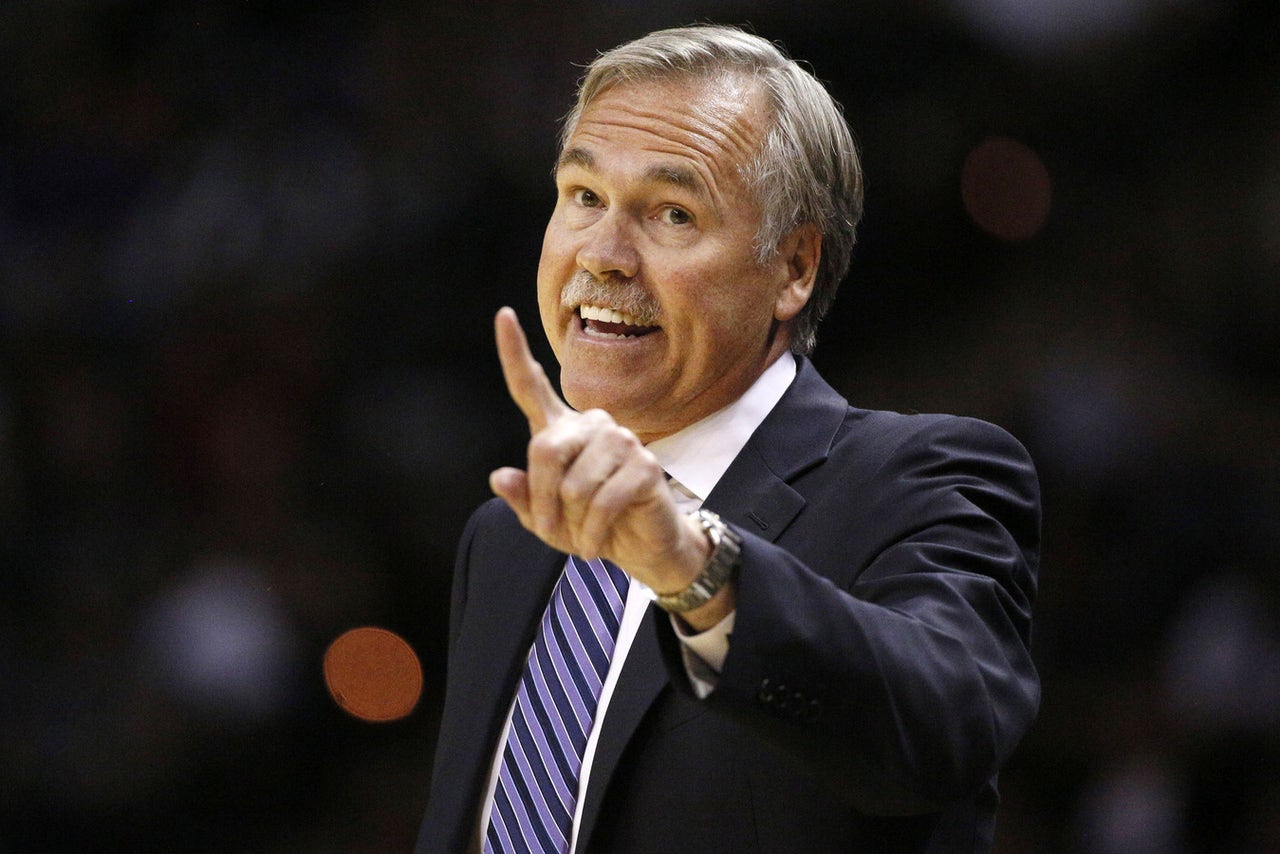 Since their season ended inside a merciful bonfire, the Houston Rockets have interviewed about 10 candidates to fill their open head coach position. To name a few, there's TV analyst and former Rockets head coach Jeff Van Gundy, former Indiana Pacers head coach Frank Vogel, former Phoenix Suns head coach Jeff Hornacek and San Antonio Spurs assistant coach Ettore Messina. 
Philadelphia 76ers associate head coach Mike D'Antoni, the most polarizing option available, has reportedly leapfrogged the pack. And that may be a really awesome thing (via ESPN): 
Coming off the most disappointing year in franchise history, with Dwight Howard almost definitely skipping town as an unrestricted free agent this summer, Houston finds itself at a crossroads. After a few years of steady progress that peaked with a trip to the Western Conference Finals in 2015, the Rockets took a major step back and went .500 during an inexplicably lifeless campaign that many thought could end with a championship. 
Where do they go from here?
D'Antoni is a mixed-bag of a candidate, far from a reliable solution and arguably a bad fit. Houston was atrocious on defense last season, and he's arguably the last coach capable of fixing those problems. The team wasn't invested in doing the work that's required to win. They trotted back on defense and showed little trust with the ball.
But the Rockets already embrace plenty of the principles D'Antoni rode to great success as head coach of the Phoenix Suns. They play fast (especially after grabbing a defensive rebound) and a higher percentage of their points came from behind the three-point line than any team in the league. No squad detests the mid-range area like the Rockets. 
Mathematically, it's not a bad way to play. Under D'Antoni, it'll be more exaggerated than ever before. Seven seconds or less on steroids. And that's fun! 
D'Antoni has not won a single playoff game since he left Phoenix. His stints with the New York Knicks and Los Angeles Lakers were comically unsuccessful. But much of that struggle can be blamed on crap luck, injuries to his best players and personnel that didn't fit his uptempo system. To that last point, talent is forever a necessary ingredient in the NBA, but D'Antoni can't be considered one of the better coaches of his time because he was overly reliant on players with a certain set of skills. 
In Houston, he'll have those skills. James Harden (a top-5 offensive player) and presumably at least one other go-to option should be on the roster (via Sporting News):
Can the Rockets' defense be saved? Will they have enough talent next season to compete with the Golden State Warriors, San Antonio Spurs or Oklahoma City Thunder? The short answer is probably not, regardless of who they hire. 
Assuming that's the case, D'Antoni is the most enjoyable option on the table. Hire him, use all that cap space to acquire another star-caliber talent and fall more in love with fast, small-ball lineups than ever before. This franchise isn't interested in a rebuild, so they may as well grab a coach who has experience and a vision. 
D'Antoni would make Houston a much less sad version of its current self.
---
---