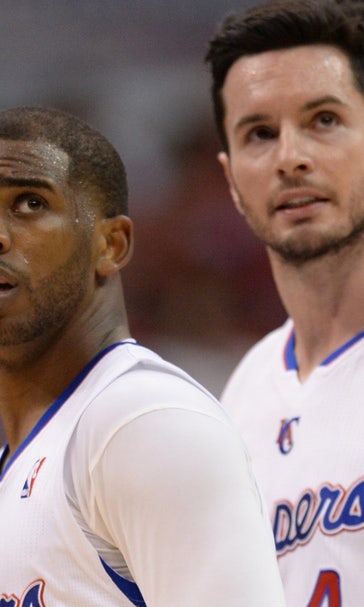 Why the Clippers are already thinking about their playoff seed
November 2, 2015

The Los Angeles Clippers have plenty of regrets over how last season ended. Chief among them: They didn't have home-court advantage against the Houston Rockets, which meant they had to play Game 7 on the road -- rarely a winning proposition.
This season, the Clippers want to avoid that scenario. The only way to do so is by taking every game seriously -- the ones in November count just as much as the ones in early April right before the playoffs.
"In the West, for us last year, it came down to one game whether we had home-court in the second round," Chris Paul told the Orange County Register on Monday.
The Clippers have the talent to finish with one of the top records, if not the top record in the West, it's just a matter of focusing on the opponent at hand and not getting too caught up in the standings or future matchups.
"You have to think that way, and I don't necessarily think we did that last year," J.J. Redick said at practice Monday. "Even openly talking about it, I can't remember us really talking about it. This year, that's a focus. Not having home-court against Houston in Game 7, that matters.
"Maybe last year, I think we lost an early game to Sacramento at home that came down to the end. I think we lost a game at Brooklyn where we were up 11 of 12 with three or four minutes to go. Those kinds of games, they do matter in the end if you look big picture."
The Clippers nearly cost themselves two games against the Sacramento Kings this season -- almost blowing both of them late in the fourth quarter -- but used their ability to rally and refocus to eke out close wins.
It wasn't pretty, but a W is a W, whether it's now or later.
"It's just a sense of urgency," Paul said. "It's understanding a game in November can affect what happens in April. We're just trying to stay focused."
---
---