National Basketball Association
National Basketball Association
Why the Bulls had to move on from Derrick Rose
Published
Jun. 22, 2016 6:00 p.m. ET

It was one of the best stories in sports: the hometown kid playing for his hometown team and making them title contenders behind a spectacular MVP-winning season. 
It was a feel-good story, the anti-LeBron tale at a time when the public craved one. "The Decision" confirmed the pervasive suspicion that loyalty in sports was dead - LeBron left Cleveland, what else could you believe? In the aftermath of that seminal, polarizing moment in NBA history, it was easy to root for the Chicago Bulls and former top overall pick Derrick Rose. Not only was he electric and enthralling, he was doing it for his town, for his people.  
You can't script it any better than that. 
But that was the 2010-11 season, which seems even longer than five years ago. LeBron has since returned to Cleveland and delivered the title he promised. The tale of Derrick Rose and Chicago has wilted and shriveled.  
Injuries and drama€" both on and off the court created a culture between Rose and the Bulls that had to be terminated. On Wednesday, the team finally did what for years seemed impossible as Rose was traded to the New York Knicks in a five-player deal. 
The kid who grew up in Chicago and returned as a franchise savior will probably never wear red and black again. But this move was as necessary as it was unsavory. 
Rose might have a second (or at this point, third or fourth) wind in him - he's still relatively young and prodigiously talented - but he was never going to find it in Chicago. 
There was too much baggage. The relationship between him and the team and between him and the city had become too toxic. Because of Rose and his terrible injury luck, the entire Bulls franchise is now rooted in regressiveness asking "what if" instead of "what's next?" 
You can't build a championship team with that attitude. 
The Bulls won't be title contenders for a while. Too much damage was done since Rose first went down with a knee injury in the Bulls' first-round playoff series against the Sixers in 2012.
The only thing that was constant in the four years that followed was that the Bulls could not rely on Rose. 
Jimmy Butler used Rose's frequent injuries as an opportunity to seize control of the franchise - this is his team now -€" but the memories of Rose's fleeting successes created warped perception inside the Chicago front office. The majority of the rumors this offseason were about trading Butler - a franchise cornerstone type player if there ever was one - and not Rose.
Someone had to go though. The Bulls, coming off their first non-playoff season in seven years, have too many needs heading into the 2016-17 season. It would have been derelict to continue to bet on Rose, who played 39 percent of the team's games in the last four years, to be an impact player, an All-Star caliber player. 
It took a tremendous amount of fortune for the Bulls to land Rose in the NBA draft lottery. It was roughly a 1-in-100 longshot. Looking back on the Rose era in Chicago, it's not at all shocking that the luck turned the other way. 
It's been said that in business, loyalty is for suckers. But in the narrative-rich world of sports, loyalty is a major selling point. It's good business. Until it isn't. That delineation point isn't always obvious. Few see it coming, and most wait to act until it's far too late. Both parties in this mess held on as long as they could. They wanted it to work, they wanted the tremendous story again,€" but it was unquestionably past expiration. How far past will be determined in the years to come, as the Bulls pivot the franchise's direction. 
The haul Chicago returned from the Knicks is more than adequate help to make that pivot relatively fast. The team still has Butler, filled its biggest need, and has money to spend on Rose's replacement at point guard. 
Acquiring Robin Lopez fills a comically large gap the Bulls had at center. It seems as if Joakim Noah's entire career has happened while Rose recovered from his various injuries, but he is almost certain to not re-sign with the Bulls this summer. Same goes for Pau Gasol. Lopez is a reliable center who fits coach Fred Hoiberg's system, and that will give the Bulls flexibility in shaping their roster. 
---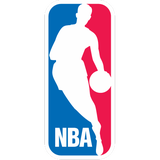 Get more from National Basketball Association
Follow your favorites to get information about games, news and more
---