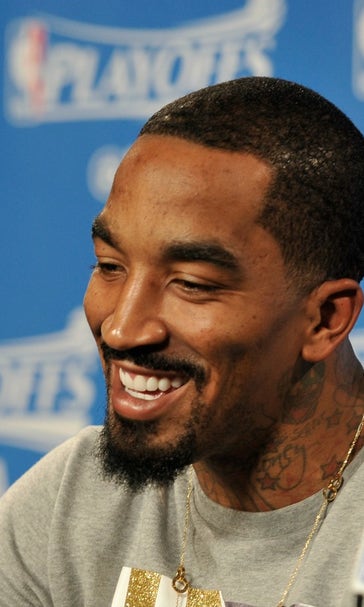 Why J.R. Smith could win the Cleveland Cavaliers the NBA title
May 5, 2016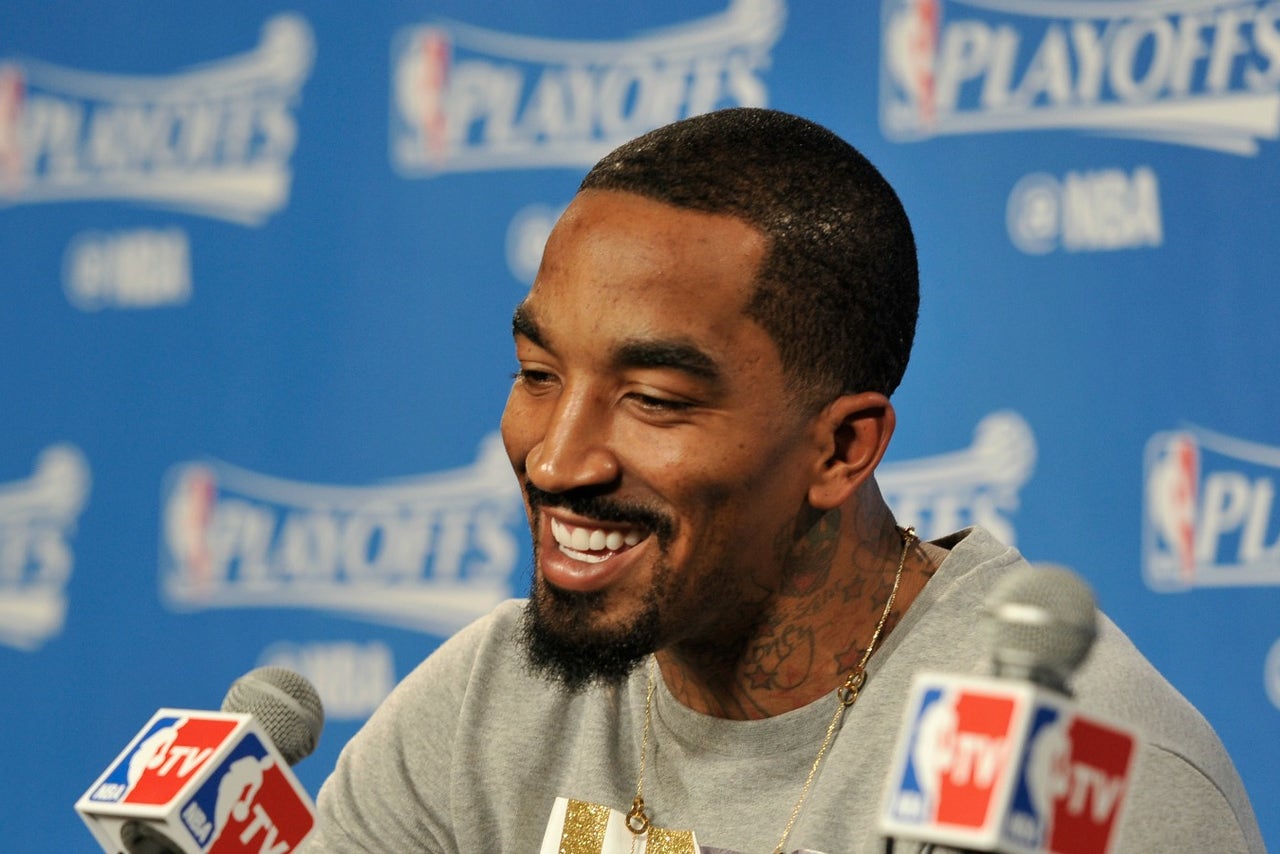 The Cleveland Cavaliers are looking about as dominant as any basketball team ever has. Their ostensibly antiquated regular-season offense has suddenly morphed into a death-by-whack-a-mole torture chamber, spearheaded by lineups that feature 3-point shooting at every position and some of the most lethal talent in the basketball universe. 
Cleveland leads the playoffs with an outrageous 118.1 offensive rating, per NBA.com. And as the Atlanta Hawks quickly came to realize, when the Cavs rained an NBA-record 25 three-pointers on their head in an emphatic Game 2 romp, J.R. Smith has become the most irrepressible exclamation point in that effort. 
Smith is not an All-Star, or even one of the four best players on his own team. His name has long existed as the antithesis of concentration. To many, he's a con artist who symbolizes unrealized potential and will be remembered for all he could have accomplished, instead of what he did. 
To others, he's a misunderstood genius whose obliviousness makes him undeniably cool. 
These characterizations are somehow unfair and spot on at the exact same time. Few athletes in human history have ever combined Smith's gravity-defying savagery with his surgical hand-eye coordination. And now at 30 years old, he's the starting shooting guard on a LeBron James-led juggernaut that's 10 wins away from an NBA championship. For whatever reason, it feels like Smith has reached his destiny as the make-or-break chess piece whose play will ultimately decide which team wins it all.
Right now, he's the most efficient player in the postseason, with an effective field goal percentage of 72.1. A year removed from shooting 31.2 percent in the NBA Finals, Smith's dazzling outside shots have made Cleveland invincible. They're demonstrably better on both ends when he's on the floor (even though Smith's only spent 29 minutes without LeBron by his side), in large part because A) he's finally locked in on the defensive end, B) everyone around him is healthy and his tightly-confined responsibilities are more than manageable, and C) few players share his unflinching self-confidence.
Smith will never stop believing in his jump shot. He averages 3.3 three-point attempts per game with a defender within two to four feet — the type of looks only franchise players are even allowed to take, let alone convert. (In the playoffs, only Isaiah Thomas, James Harden and Kevin Durant have averaged more than Smith. Nobody is nearly as accurate.)
It's (probably?) unsustainable, but Smith is nailing 65.0 percent of these shots. By comparison, Klay Thompson has made 27.3 percent, Damian Lillard has made 24.0 percent, Durant and Paul George are at 20.8 and 40 percent, respectively. During the regular season, Steph Curry attempted 3.0 of these shots per game and made 40.2 percent of them. None of this makes sense, but even a slight regression still makes the Cavaliers completely unstoppable. 
Opposing teams can't game plan to stop Smith when James, Kyrie Irving and Kevin Love are all capable of taking over entire games by themselves. If Smith makes open shots, the Cavaliers are a tough out. If he makes contested shots, remains locked in on defense and never coughs the ball up (Smith has one turnover in 209 playoff minutes!) they're near-certain locks to win their first championship in franchise history. 
The NBA playoffs can be a strange place. 
---
---