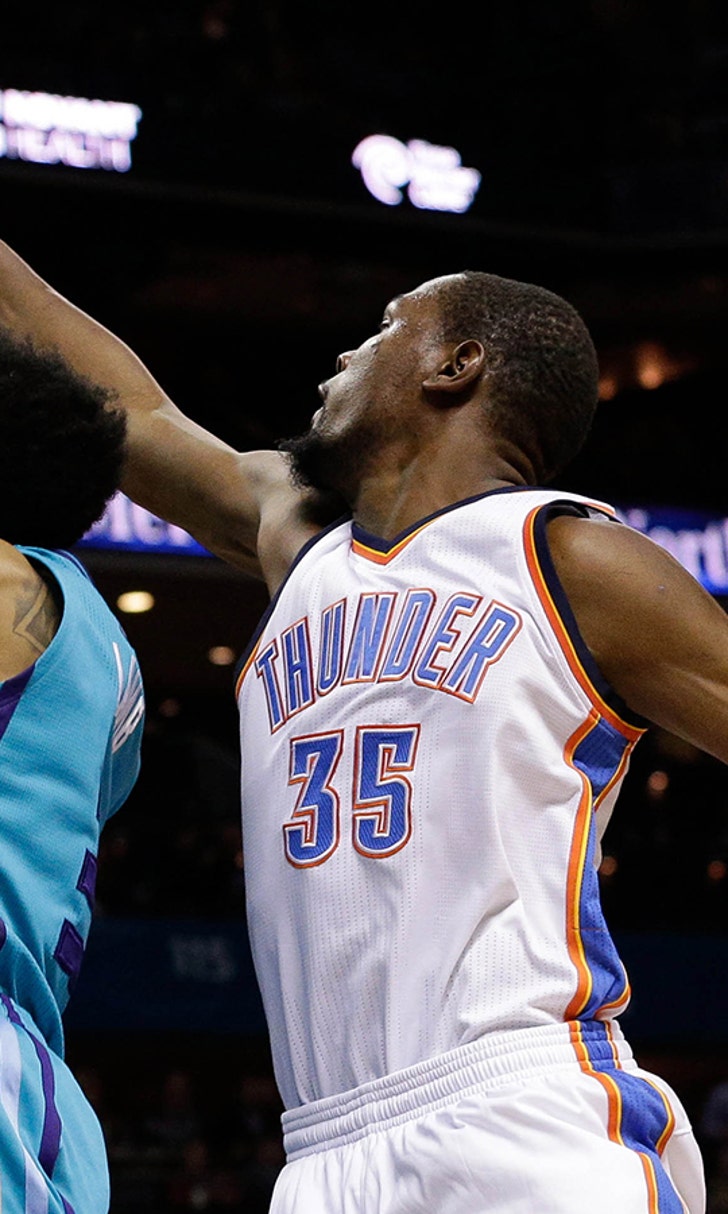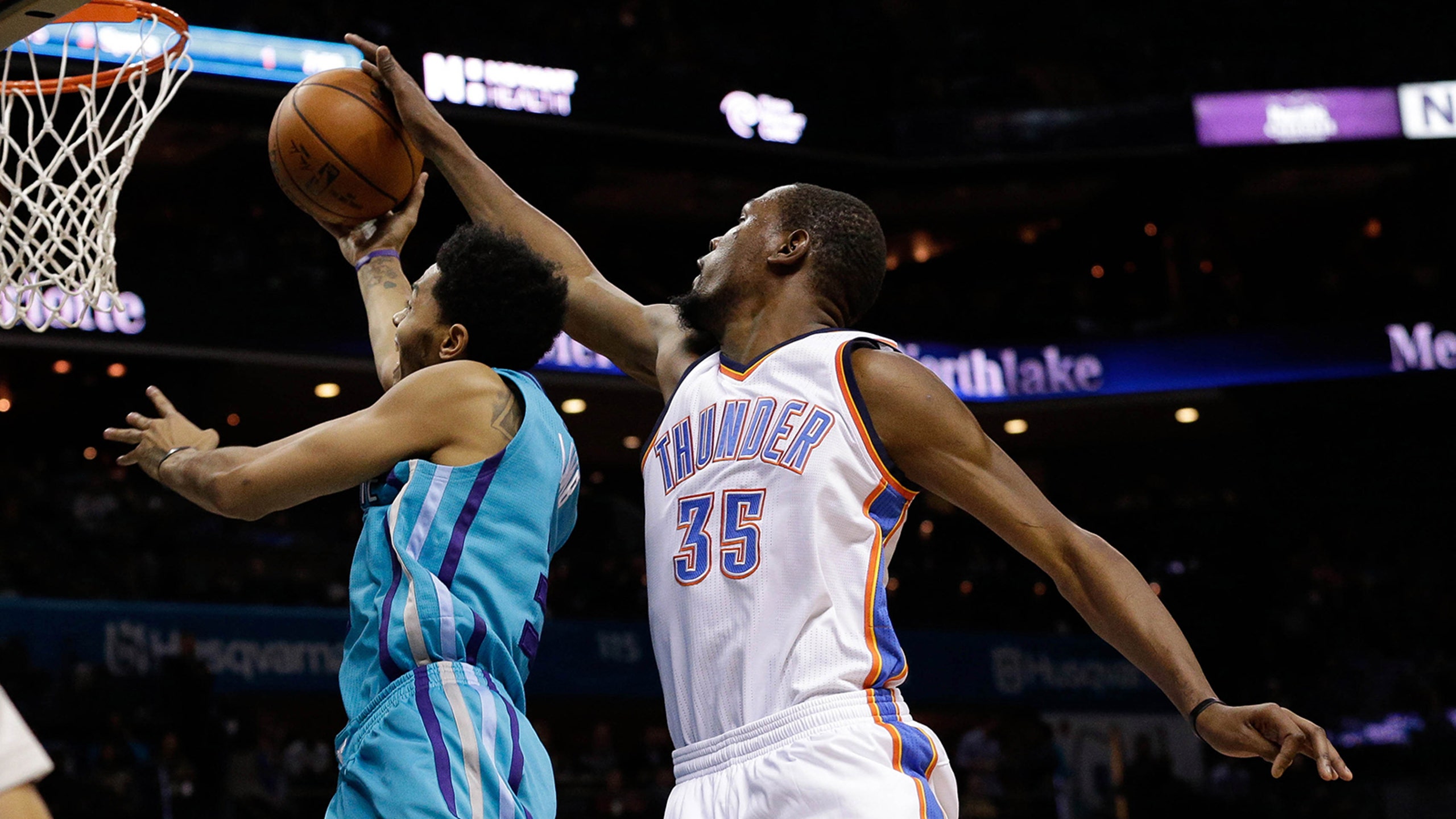 Why aren't Kevin Durant and the 35-win Thunder having more fun?
BY Jeff Caplan • January 29, 2016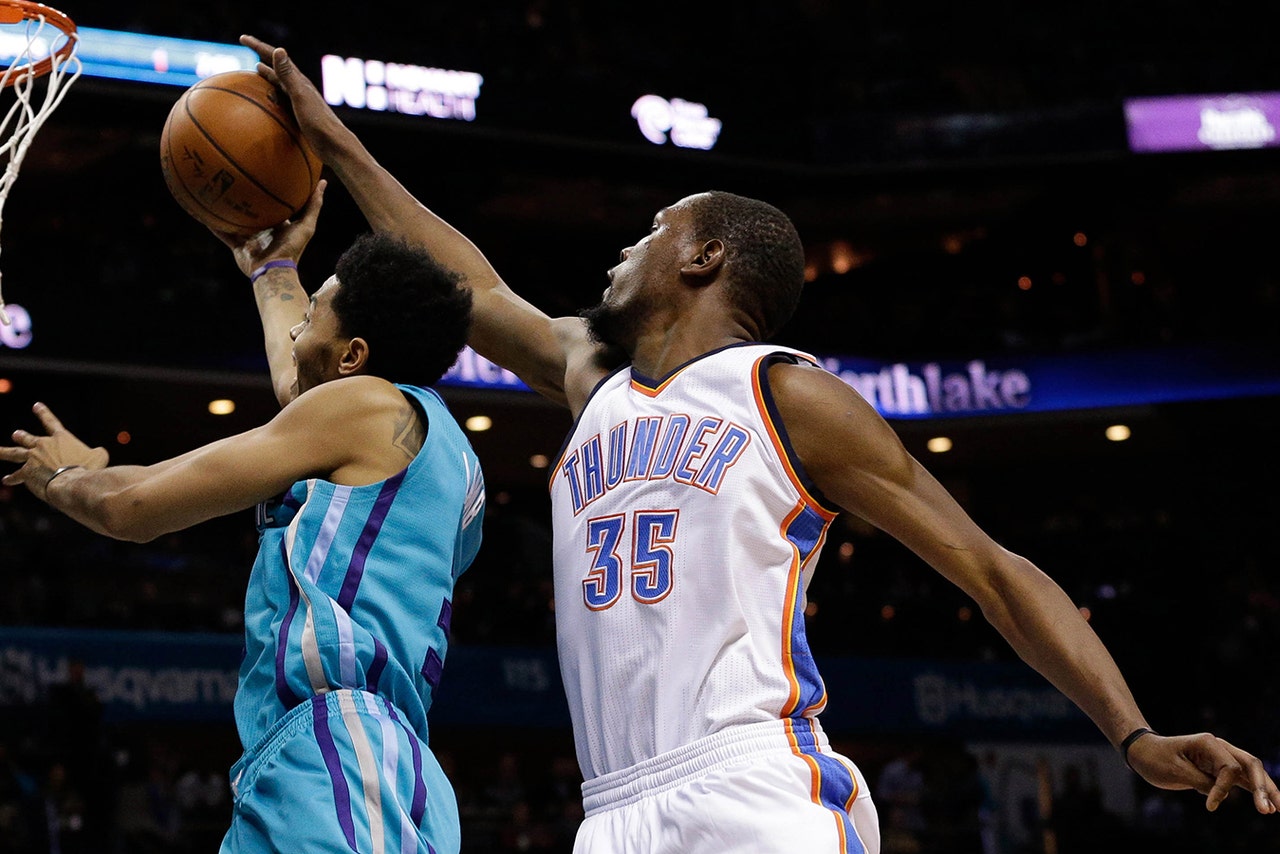 When Golden State point guard Stephen Curry told reporters that next weekend will be a win-win for him -- meaning a win for his Warriors over the Oklahoma City Thunder on Saturday followed Sunday by a Super Bowl victory for his hometown Carolina Panthers -- he must have been looking at the Thunder's recent box scores.
The Thunder are coming off a 3-1 road trip, which sounds fine, but in reality, OKC's defense the entire trip stunk. In a Q&A with The Oklahoman, Durant says: "I think we all could do a better job of enjoying every single moment and having fun, having more fun than we're having."
Before the trip, OKC was being lauded for its improved 'D,' which for much of January had ranked in the top two of defensive efficiency in the league. Over the last four games? Try 28th -- with a defensive efficiency rating of 116.3 points per 100 possessions. And that came against Dallas, Brooklyn, New York and Minnesota. Not exactly Murderer's Row. The injury absence of starting shooting guard Andre Roberson, the Thunder's top perimeter defender, can't be overlooked, but also can't fully be to blame.
So what gives? Winning, and the Thunder are winning at 35-13, is usually fun. It has to be a bit diconcerting for OKC fans to hear their star say the team needs to have more fun than they'r having. And it might ultimately be something first-year coach Billy Donovan must consider if the team's lackadaisical defense continues. In the Q&A, Durant was asked if a lack of passion shows up more on the defensive end. Here's what he said, via The Oklahoman: 
It is understandable to a point that OKC might feel like it's sort of stuck in a stadings rut. At No. 3 in the West, they lead the Northwest Division in a landslide, are four games up on the fourth-place Los Angeles Clippers, and remain five back of No. 2 San Antonio. Now that the January doldrums are moving out and the All-Star break is coming fast with the stretch run to follow, Durant says it's time for the team to start bringing the fun back:
---
---