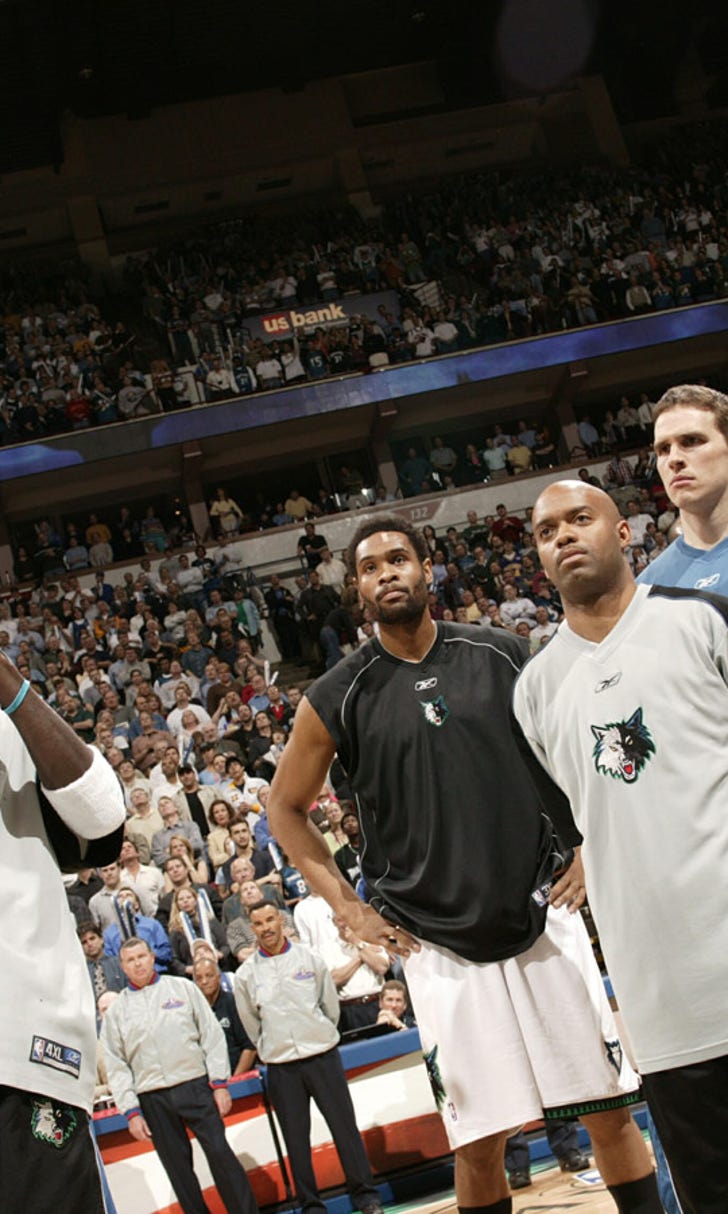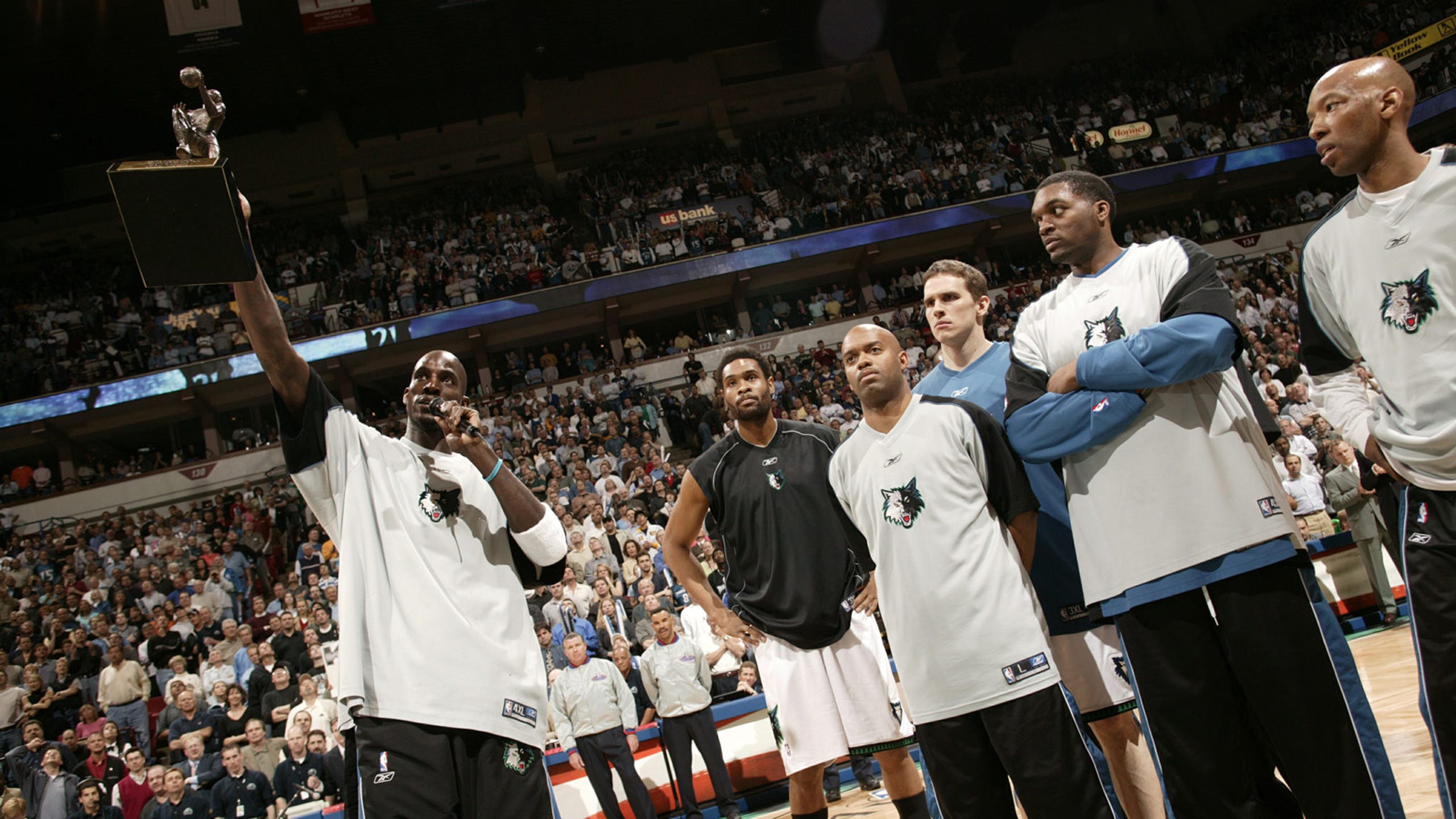 Who makes the Timberwolves' all-time starting five?
BY foxsports • August 20, 2015
The Timberwolves may not have ever been to the Finals, but they've still had some pretty great players on their side over the years, probably none better than the ones on the 2004 team which had the best record in the Western Conference. (Shout out Sam Cassell!)
Over at Yahoo!, Dan Devine has been putting together a series of all-time starting fives for every team in the league. Now, it's time to get to the T'Wolves. Who did Devine pick? 
Find out for yourself:
C: Al Jefferson. Big Al was the prize in return for the trade that finally sent Kevin Garnett out of Minnesota, and even though he suffered an ACL tear midway through his three-year tenure with the squad he still remains the team's most productive all-time center. Jefferson averaged over 20 points and 10.4 rebounds with 1.9 blocks with a series of terrible Wolves teams, only turning the ball over 1.9 times a contest despite seeing endless looks in the paint. He was later dealt for a trade exception, Kosta Koufos, and a bunch of picks they didn't keep because dammit, Minnesota.

F: Kevin Garnett. Not only is Garnett the best player the Timberwolves have ever had, it's arguable to wonder if he's the most important player that any franchise in NBA history has ever had. Even your Jordans or Magics or Birds or even LeBrons have had some other legendary Hall of Fame-type (or, at the very least, All-Star-type) to mix things up with, but KG stands alone as the Wolves' all-time leader in minutes, points, rebounds, assists, steals, and blocks – and he's played just five games with the team since April of 2007.

F: Kevin Love. This power forward's tenure in Minnesota was plagued by bad coaching, awful general manager work, poor decisions by ownership, delicious shrimp cocktails, terrible drafting, injuries, and an endless series of hack trades. Love averaged 19.2 points and 12.2 rebounds in under 33 minutes a game (remember when Kurt Rambis thought Love was a bit player? That was cute) with the Wolves and made three All-Star teams, but as with Garnett the franchise squandered his years there.
Oooh. Cliff hanger. Who are the guards?
Click here to read the rest of the piece. 
Whatever. I'll tell you: They're Terrell Brandon and Stephon Marbury. 
Brandon was more than solid during his time with the Wolves (15.6 points, 8.3 assists per game), but this seemed like it should've been a Cassell spot. Sure, Cassell only played in Minny for two years, and he even flamed out in the second one, leading the Wolves to deal him and a first-round pick to the Clippers for Marko Jaric, but this was partly Cassell's team for that '04 season. 
---
---