National Basketball Association
National Basketball Association
White hopes to answer questions at draft workouts
Published
Jun. 6, 2012 8:22 p.m. ET

Royce White expects to get the same questions from curious coaches and jittery general managers everywhere he goes on his workout tour.
Of course, the NBA's decision-makers will ask about White's anxiety disorder, his fear of flying and how he's dealt with so much angst since receiving the diagnosis five years ago. And White is willing to tell potential employers everything he knows even if can't explain it all.
The answers are likely to dictate where White gets selected in this month's draft.
''I'm nervous, very nervous doing all of this,'' White said, referring to Monday's workout in Indianapolis - one of the many that take place each June in NBA cities. ''Just going through the process takes a lot of courage because this is something you've been working for all your life and it's something you really want to do well at.''
If the decision was based purely on basketball talent, White's name might be one of the first uttered by Commissioner David Stern on June 28.
As a prep player, White was a highly touted recruit and Minnesota's 2009 Mr. Basketball Award winner.
Last year, the Minneapolis native was the only Division I player to lead his team in scoring (13.4), rebounding (9.3), assists (5.0), blocks (0.9) and steals (1.2). He led Iowa State back into the Top 25, earned all-Big 12 honors and took the Cyclones to their first NCAA tournament appearance in seven years.
White looks like a perfect NBA power forward at 6-foot-8, 270 pounds with huge, tattooed biceps and gigantic hands, though those who have seen him up close think that may not be his best fit.
''I think he's the most unique player in the draft,'' Iowa State assistant coach Matt Abdelmassih said. ''He's a 6-8 guy who plays like a point guard but he can score with his back to the basket. No NBA executive questions his talent at all. He's a top-10 caliber player.''
Instead, the questions are all about White's everyday battles.
He's not alone. Statistics show as many as 18 percent of Americans have some form of anxiety disorder, which is defined as an abnormal or pathological fear or anxiety.
White knows he doesn't have all the answers, nobody does, but he has learned what creates the most anxious moments in his life and what his escape really is: Basketball.
''It's almost a comfort zone for me because that's where I've spent most of my life,'' he said.
One of his fears is flying, a common anxiety among Americans.
In White's case, it's not necessarily the flight that scares him. It's the ride to the airport and the anticipation of stepping onto the plane.
That's one reason White wound up driving to two games last year rather than traveling with his teammates. The first road trip was a weekend game at Kansas State. The second gained national attention when White and his grandfather made the 8 1/2-hour drive from Ames, Iowa, to the NCAA tournament's first-round site in Louisville, Ky.
Contrary to conventional wisdom, fear wasn't the only reason behind the road trip.
''His grandfather couldn't afford the plane ticket, so he asked if Royce could drive with him to the game,'' Abdelmassih said. ''So we said `of course.'''
The rigors of an NBA schedule are unforgiving.
It's not uncommon for teams to play back-to-back road games and it's certainly not unusual for teams to be playing hundreds or thousands of miles away in a 24 or 48-hour time span, trips that are hardly tailor-made for alternative travel plans.
For NBA scouts, it's a big concern.
''He could have kept it under wraps, so I like his approach to it. He's open and up front and he's a very good player,'' said Ryan Blake, the senior director of NBA scouting operations. ''But if you get picked in the first round, that's guaranteed money and if he can't get on a plane, then that's tough.''
Blake projects White to go somewhere from the late first round to anywhere in the second.
Anxiety isn't the only potential obstacle on White's path to the draft, either.
In October 2009, his freshman year at Minnesota, White was arrested for shoplifting two shirts valued at $100 and assaulting a security guard at Mall of America. He pleaded guilty and was suspended. A month later, police questioned him about the theft of a laptop, prompting him to withdraw from school.
Eventually, he left his hometown school and transferred to Iowa State, in part because of the close relationship he had developed with Abdelmassih, who worked for the Minnesota Timberwolves under former coach Randy Wittman and former assistant Fred Hoiberg, who brought Abdelmassih to Ames.
White sat out the 2010-11 season because of NCAA transfer rules, then re-emerged as a different person at Iowa State. Abdelmassih credits White with becoming a major player in community outreach, an ambassador for Cyclones basketball and a model citizen.
But coaches, GMs and scouts have been contacting the Iowa State coaches to get more details about White's background.
''Fred has probably talked to every team in the league times 10, and the contacts I have in the league have called me,'' Abdelmassih said. ''I have nothing negative to say about him. He's done nothing wrong here.''
Others wonder where exactly White fits in the NBA's pecking order.
Some compare his versatility to that of Magic Johnson. Others believe he's shorter than his listed height of 6-8 and aren't really sure where he'll play.
''He's basically a guard with a power forward's body,'' Kansas guard Tyshawn Taylor said after attending Monday's workout in Indy with White. ''He handles the ball, has great vision and he's a tough player. When we first played against him, we were really shocked.''
White wants to make basketball only part of the plan.
He wants people to understand anxiety is a normal human emotion, but that people with this disorder sometimes become so distressed, they can't live a normal life. Armed with the platform of the NBA, White wants to use the league as a megaphone to publicize details about the illness - once he finds a team willing to take a risk on a potential draft bargain.
''I get nervous before games, I got nervous before I came in here today,'' White said. ''But that's one of the reasons I came back, to prove to myself and others that I could play at an elite level.''
---
---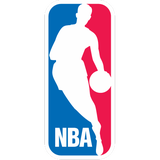 Get more from National Basketball Association
Follow your favorites to get information about games, news and more
---