National Basketball Association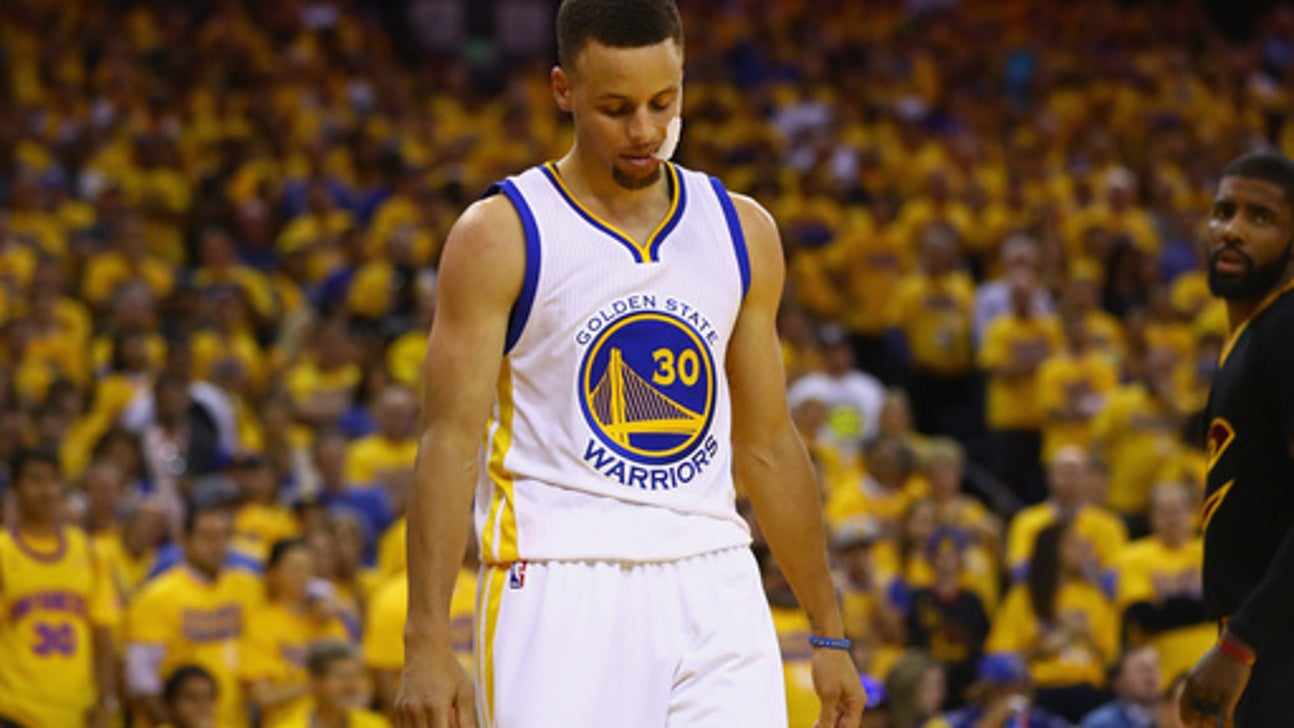 National Basketball Association
What's wrong with Stephen Curry? A lot and nothing
Published
Jun. 16, 2016 7:59 a.m. ET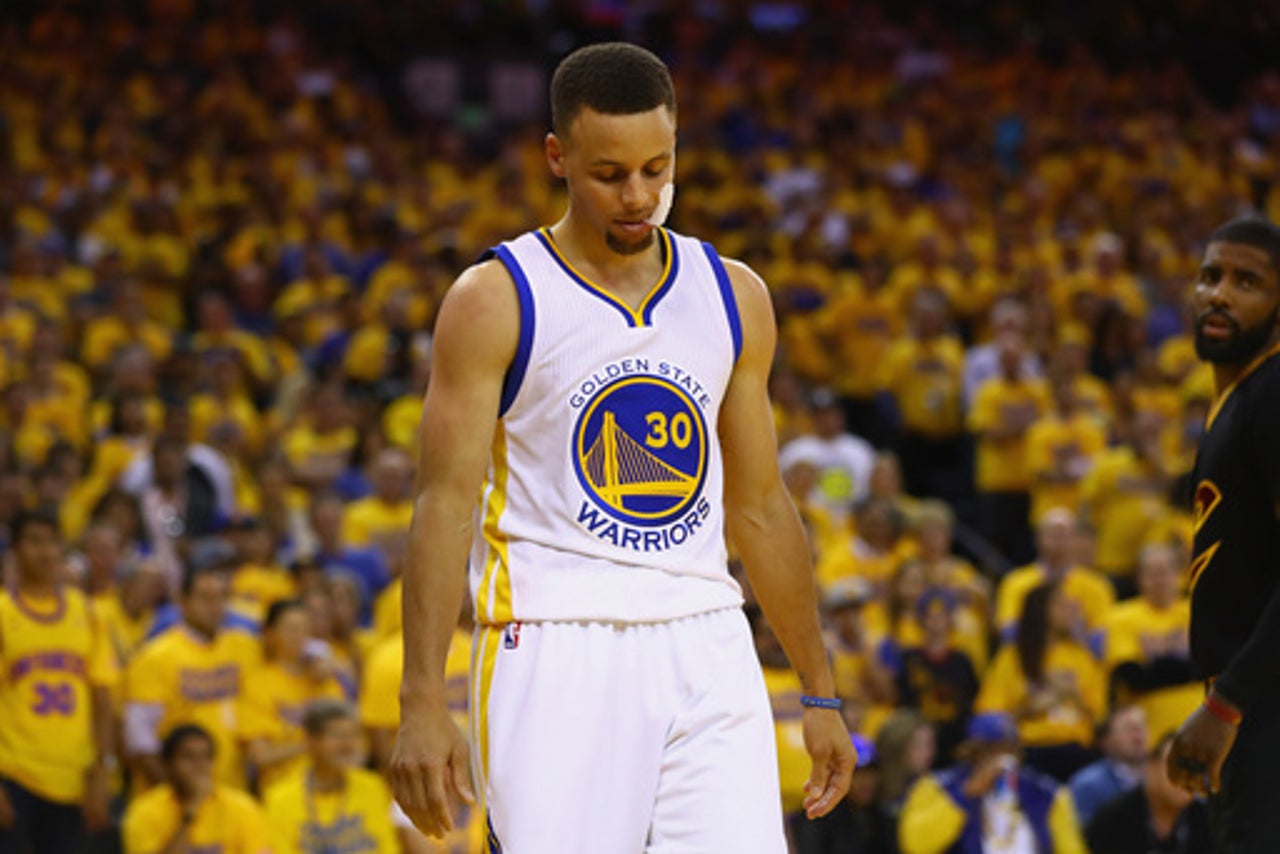 Stephen Curry is not a typical superstar, but to this point, that hasn't been a problem.
Over the course of an 82-game season, Curry had big games and down games, and no one grew too concerned about the latter. He was a volume shooter, it was a long season, and Curry was always primed for another explosion.
In the end, Curry's 2015-16 season turned out to be the best offensive year in NBA history.
Yet one game after he scored 38 points, many are asking "what's wrong with Stephen Curry?"
Such is the duality of Curry that the answer to that question is both "nothing" and "a lot."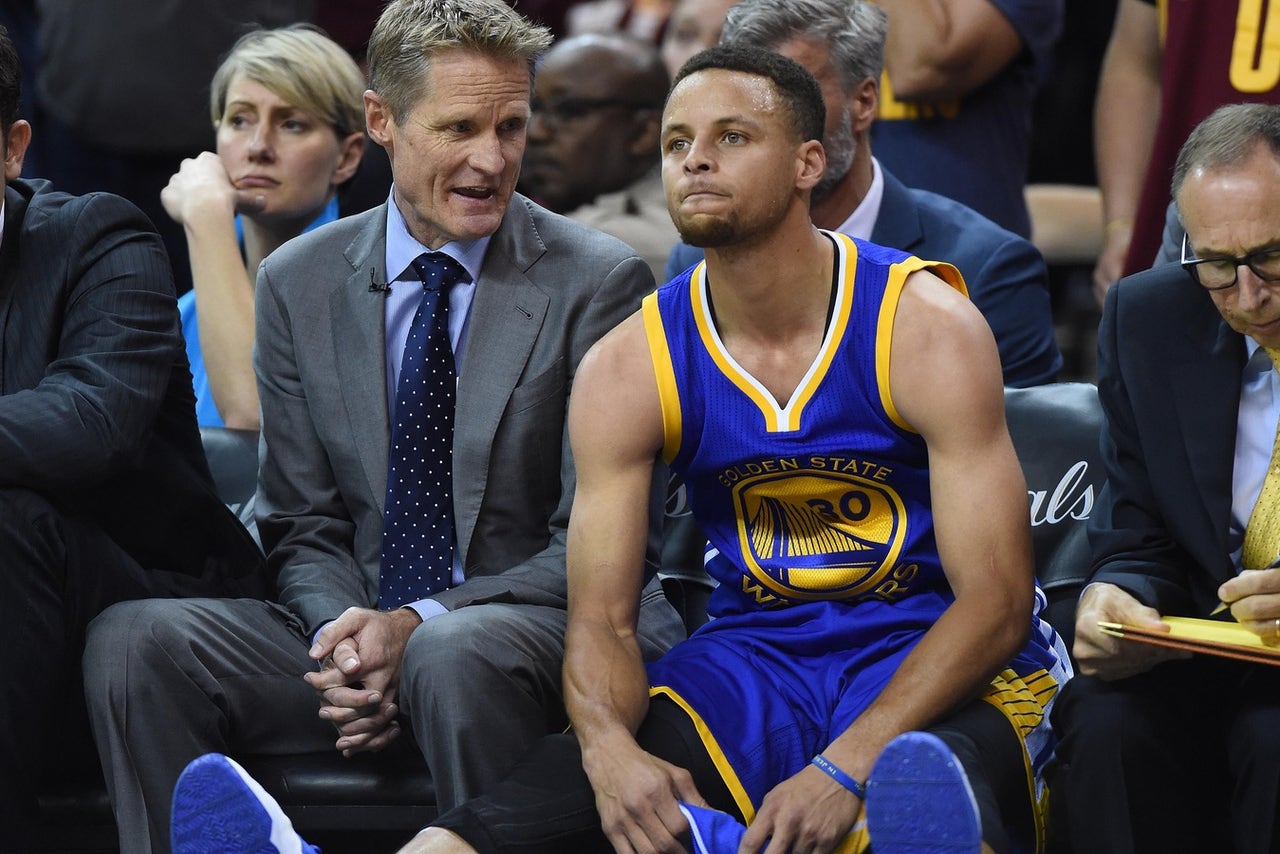 Let's start with "a lot": Curry is not 100 percent healthy —€" there's almost no way he could be after he sprained his MCL in the Warriors' first-round series against the Rockets. There's plenty of talk around the Warriors' facility that Curry is poised to undergo surgery in the offseason.
The lack of complete health doesn't make Curry special in these playoffs —€" everyone is carrying some sort of injury at this juncture —€" but it does zap him of some dynamism in his game.
Curry isn't playing with the same agility and guile he showed in the regular season, and any layperson can see that it's because his legs don't have the same ability to cut laterally or stop-and-start on a dime —€" two factors that made Curry lethal.
But Curry is still out there. He still scored 38 points in Game 4. He still has the ability to be the best player on the court.
The situation for the Warriors and their point guard hasn't changed much since the Western Conference Finals —€" Curry needs to hit his 3-pointers, particularly the deep ones, to tug at a defense that so far has figured out that it doesn't need to respect that shot until it goes in a few times.
In many ways, that's always been the case for Curry, and that's what makes him so unpredictable.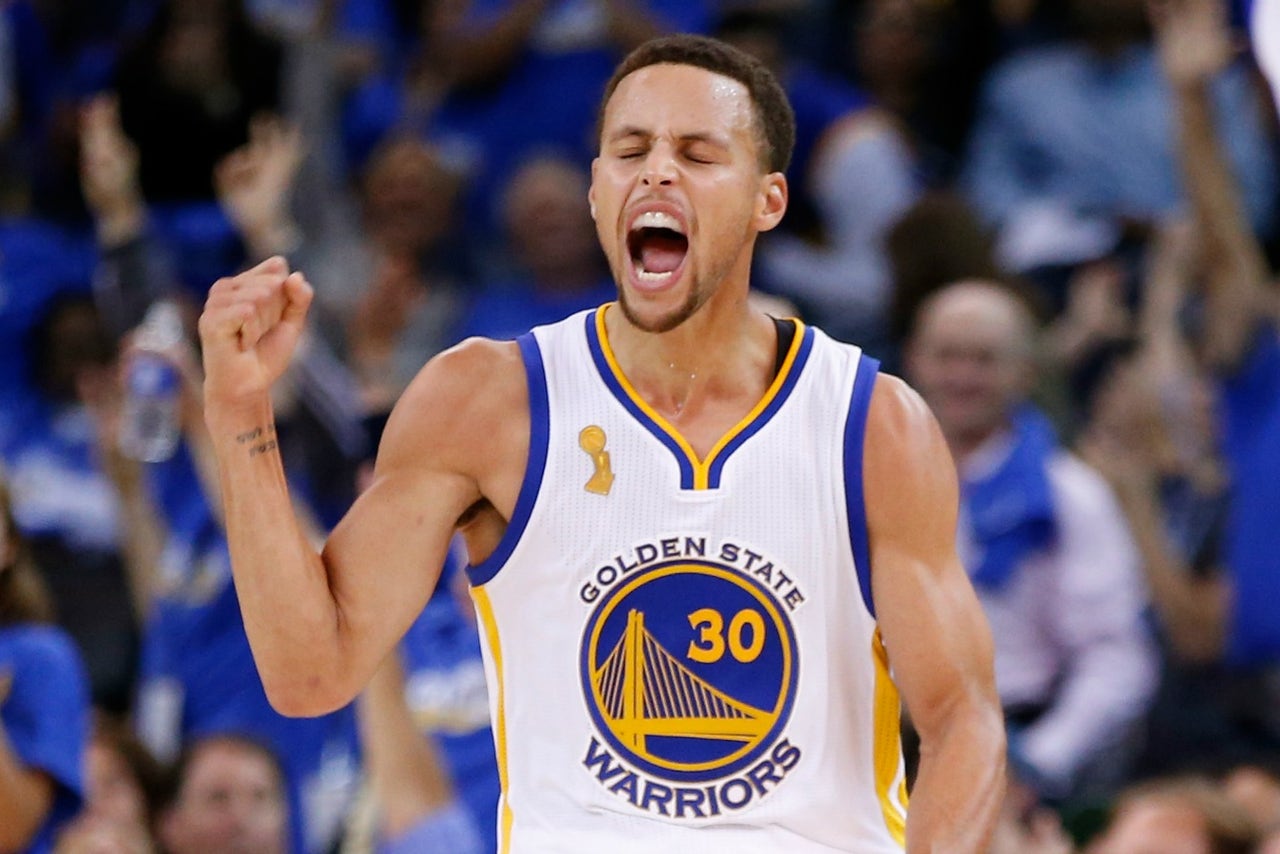 There's nothing wrong with him —€" he's merely beholden to the most fickle facet of basketball: the 3-pointer.
Entire games are won on 3-point variance —€" the understanding that sometimes you're hot and sometimes you're cold. If you keep shooting it'll all even out, but sometimes an entire game catches an up or downswing. Curry, the greatest shooter of all-time, isn't immune from individual variance.
In Monday's Game 5, Curry missed all four of his wide-open 3-pointers. He was 2-of-8 on shots where the nearest defender was four feet or further away. On average, Curry knocks down roughly half of those shots, and you can hardly blame the bum knee for that —€" it's just 3-point variance.
No one knows when the numbers will regress from or progress to Curry's incredible mean, and the unpredictability, inside an NBA Finals series, can be infuriating.
It goes against the concept of superstar that has been created over the last two decades —€" that of the dominant-in-isolation scorer. It all stems from Michael Jordan, but as Andrew Lynch pointed out Wednesday, that style of play is foolhardy in the modern-day NBA. There's a place for the mid-range game —€" look no further than Curry's teammate Klay Thompson —€" but the 3-pointer (and the simple truth) trumps it.
Curry's ability to score from distance with repetitive ease, despite increasingly high levels of difficulty, made him different than every other superstar the league has ever known. But even the best isn't immune from the fickleness of the 3-pointer, and that unpredictability in a seven-game series leaves a predictable uneasiness for the Warriors heading into Game 6.  
---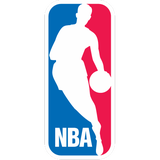 Get more from National Basketball Association
Follow your favorites to get information about games, news and more
---