What's it take to get LeBron to lift blackout? The perfect bootie
Published
May. 6, 2015 1:27 a.m. ET

LeBron James lifted his self-imposed media blackout -- avoiding TV, radio, Internet, phone, social media -- last Sunday to call friend Chris Paul after the fellow Olympian lifted the Clippers into the second round with a game-winning shot against the Spurs in Round 1.
A noble reason to break a promise, to be sure.
But on Tuesday, The King -- or someone with access to his Instagram account -- apparently broke the social media component of his "Zero dark thirty-23 activated #StriveForGreatness" pledge for a far different reason.
To "like" a nearly two-month-old post by perfectbooties. No, really.
Here is the screen grab of The King's like. (H/t: The Sun Times Network)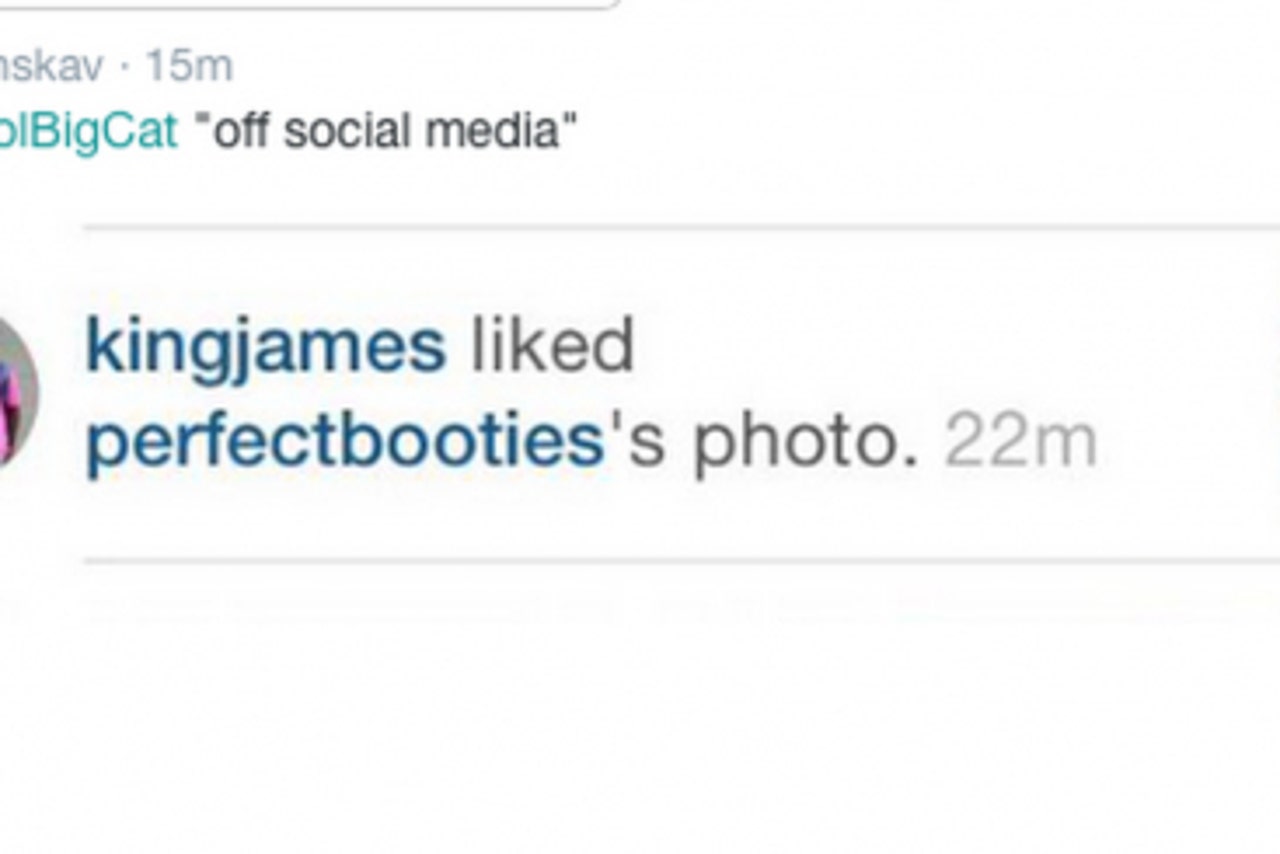 And here is the image that garnered the like. Warning: For those of you looking to click on the image, perfectbooties' Instagram page is NSFW.
Of course, once news of James' like spread, the Instagram post only gained in popularity. As of 1 a.m. ET on Wednesday morning, the post was up to nearly 17,000 likes, with the most recent comments including:
And the winner . . .
To be fair, the Cavaliers were unbeaten under the blackout until Monday night's loss to the Bulls. So if ever there was a time to lift the blackout and break some bad mojo, doing after dropping Game 1 at home seems about as good a time as any.
---
---