National Basketball Association
National Basketball Association
Westbrook, Thunder prepare for life without Kevin Durant
Updated
Mar. 4, 2020 4:34 p.m. ET

OKLAHOMA CITY (AP) Maybe life after Kevin Durant won't be so bad for the Thunder.
After the longtime face of the franchise left for Golden State, crestfallen Oklahoma City fans were worried it was just a matter of time before the team's co-star, Russell Westbrook, would follow suit. In a move that shocked many, Westbrook re-signed with Oklahoma City. The former scoring champion and two-time All-Star MVP's return gives the team hope.
New faces such as shooting guard Victor Oladipo and forward Domantas Sabonis, both acquired in the deal that sent Serge Ibaka to Orlando, might take some time to fit in. Westbrook believes the team is talented enough to succeed if it is focused and the new pieces blend with the old ones who helped the Thunder reach the Western Conference Finals last season.
''Just play hard, man,'' Westbrook said. ''I don't know, win or lose. The only thing I know is that as long as we play hard, we give ourselves an opportunity to win.''
Westbrook could post historic numbers. He averaged 23.5 points, 10.4 assists and 7.8 rebounds last season and had 18 triple-doubles, the most since Magic Johnson had 18 during the 1981-82 season. Without Durant, more of that could be on the way.
Sabonis, a rookie out of Gonzaga who played for Lithuania's Olympic team, played with the starters throughout the preseason. Oladipo averaged 15.9 points and 4.0 assists in three years with Orlando. He joins Westbrook to form arguably the most athletic backcourt tandem in the NBA.
''Defensively, I think we can be the best defensive backcourt in the league because we can do different things with our size and using our length and our speed,'' Westbrook said.
Here are some things to watch for the Thunder:
STEVEN ADAMS
The 7-footer from New Zealand was already a top-notch defender and rebounder before stepping up his offense and averaging 10.1 points during the playoffs last season. In his final two preseason games, he scored 20 points against Minnesota and 17 points against Denver. He could be a breakout star.
''I think we've had an opportunity these last two nights (against Minnesota and Denver) how good he is around the basket, how smart he has become and how much of a presence he is in the middle,'' Westbrook said.
ENES KANTER
The natural expectation was that Ibaka's departure would prompt coach Billy Donovan to move Kanter, who finished third in balloting for the league's sixth-man award last season, into the starting lineup. Instead, Donovan started Sabonis throughout the preseason. Perhaps Donovan knows best - Sabonis showed he can hang with the starters, and Kanter averaged 17.8 points and 9.4 rebounds while shooting 61.7 percent in the preseason.
DEFENSIVE DROPOFF?
Oklahoma City's defense could slip with Ibaka in Orlando. Sabonis has great potential, but he's young, and NBA defense takes some time to learn. Donovan said Sabonis has caught on quickly, but there still could be a dip early because Ibaka's level of play is difficult to replace - he was a three-time first-team All-NBA defender and a two-time blocks leader.
FOREIGN EXCHANGE
The Thunder added several foreign players to the roster who will add depth - Spain's Alex Abrines, France's Joffrey Lauvergne and Turkey's Ersan Ilyasova. Donovan said he likes the maturity foreign players add to a team. Abrines played for Spain's national team that earned bronze medals at the Olympics. Lauvergne played for France in Rio.
FORGOT ABOUT `DRE?
Andre Roberson has shifted from the starting shooting guard to starting small forward. That means the Thunder still have Roberson's dynamic athletic ability, defensive prowess and nose for the ball on the boards in the lineup. He was a liability on offense in the past, but he started becoming more of a factor on offense during the playoffs last season.
''I think he feels more comfortable and confident offensively,'' Donovan said. ''He's put forth effort in that area. It's just him continuing to grow offensively and trying to put him in situations where he slashes to the basket and he can cut and he can get out in transition and he can take his open corner threes.''
---
Follow Cliff Brunt on Twitter (at)CliffBruntAP
---
---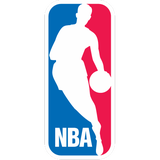 Get more from National Basketball Association
Follow your favorites to get information about games, news and more
---