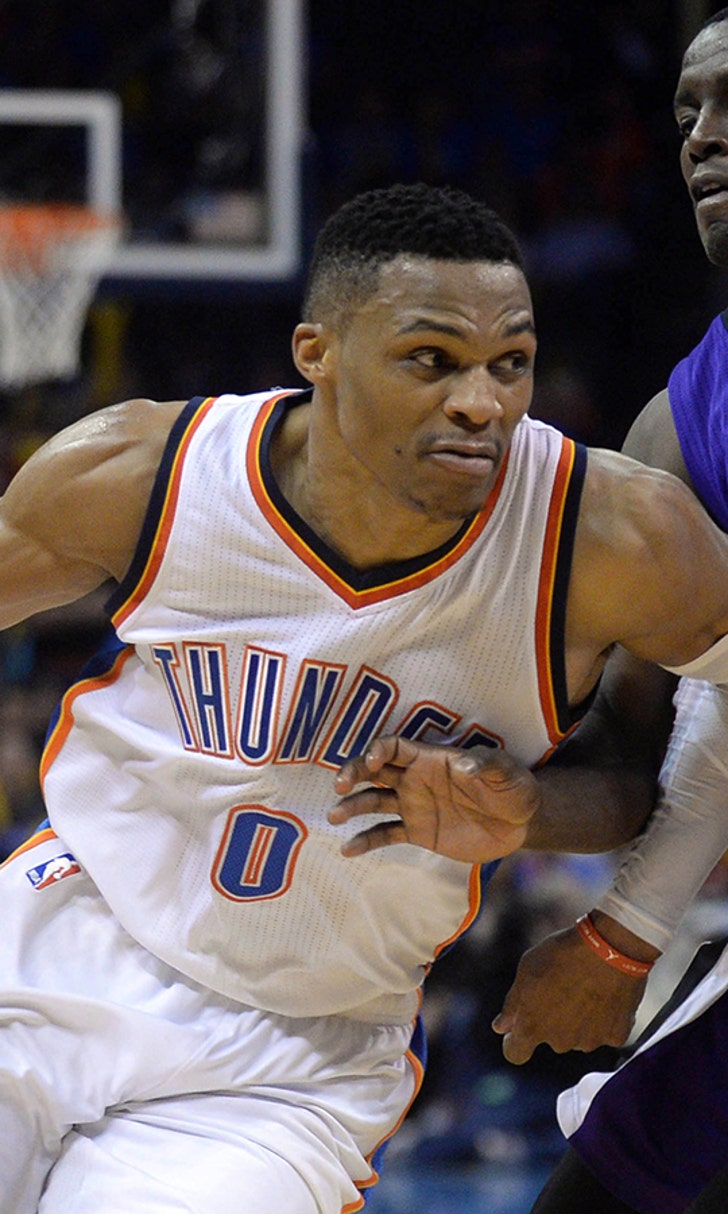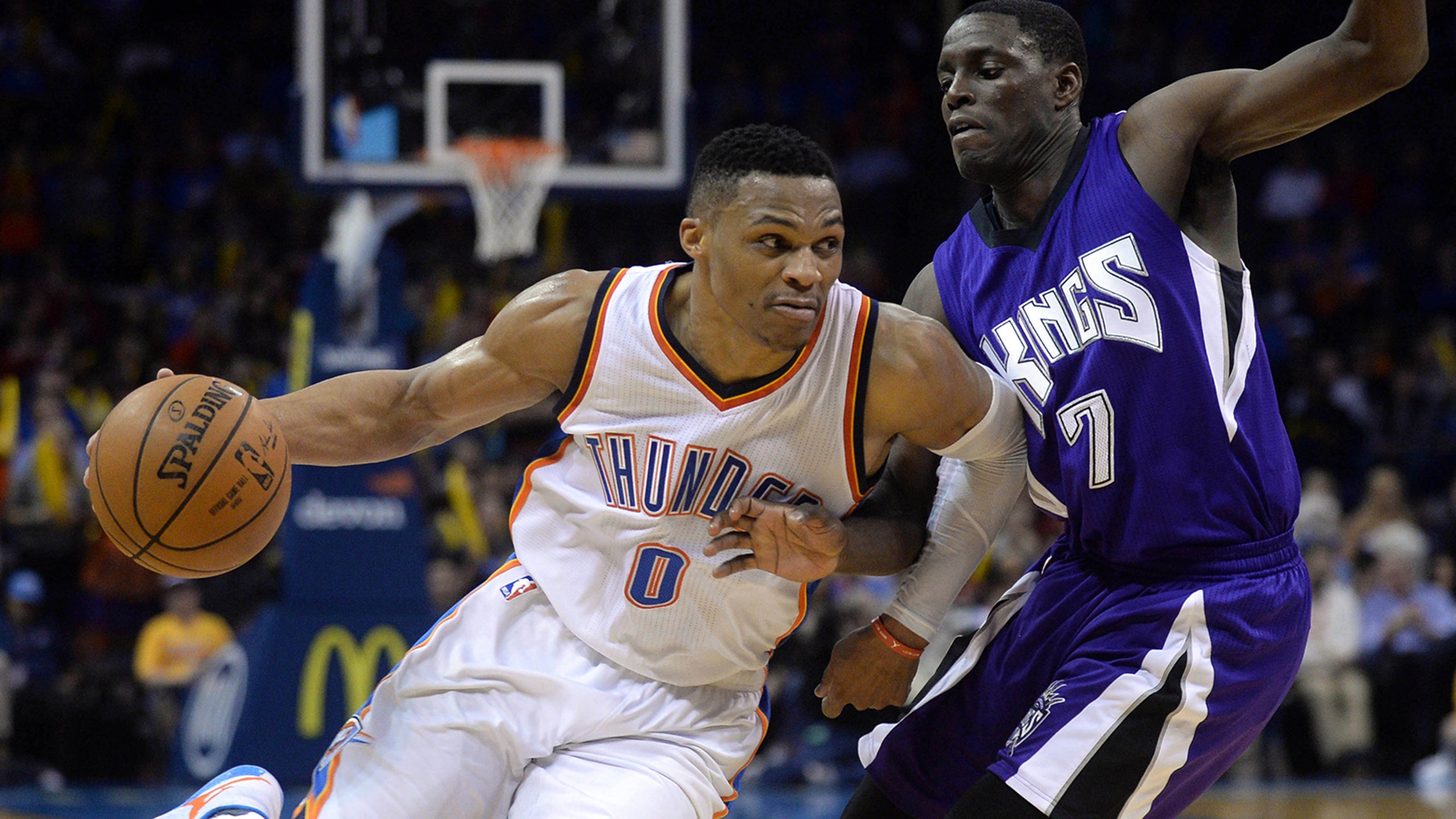 Westbrook is blowing minds in a way few thought he ever could
BY Jeff Caplan • January 28, 2016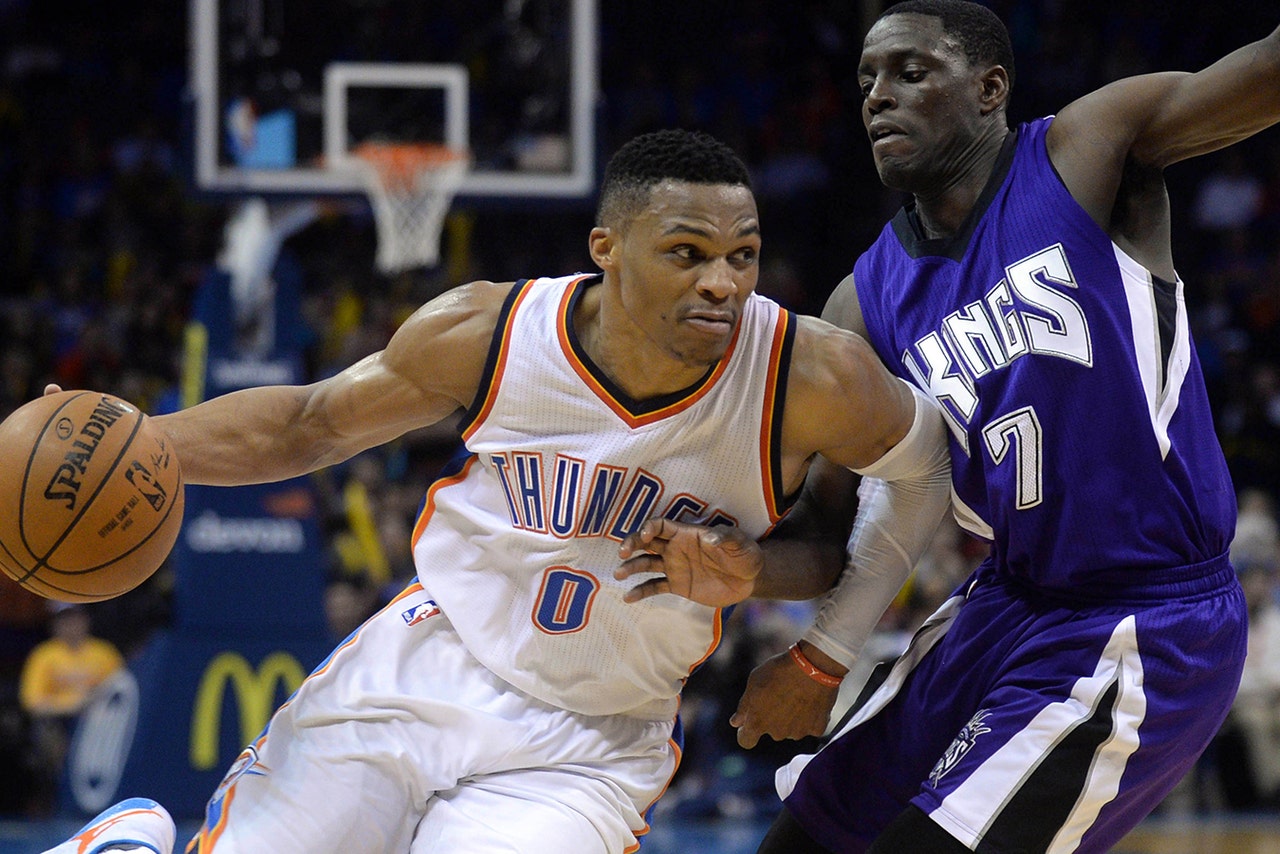 Oklahoma City Thunder All-Star Russell Westbrook has always had the reputation as a score-first point guard. So much so that during his earlier days playing alongside Kevin Durant, there was a persistent notion that field goals attempted portion of the box score wasn't big enough for the two of them.
For Durant to truly flourish, they said, he needed a pass-first point guard. Perhaps no one's noticed that Durant has four scoring titles in his back pocket. Still, Westbrook would never fit the bill as an assist man. It's simply not in his nature.
Interesting.
Take a look at the NBA's assists leaders for this season: 1. Rajon Rondo (11.8) 2. Russell Westbrook (9.8) and John Wall (9.8) 4. Chris Paul (9.6).
Westbrook is flirting with a double-digit assist average for the first time in his eight seasons. He's had really good assists seasons before, some might forget, like three seasons of averaging at least 8.0 assists. But this season is different. Westbrook is distributing with a ferocity like never before.
Wednesday's 126-123 win at Minnesota was another example with Westbrook dishing 15 assists to go with 24 points on a modest 13 shot attempts, plus eight rebounds. It was his second consecutive near-miss triple-double and ninth double-double just this month.
Westbrook now has 26 games of 10 or more assists this season, which is tied with Wall and is five behind league-leader Rondo, who has 31. Westbrook has seven games with at least 15 assists, second behind Rondo's 12 -- with five coming this month. Ricky Rubio is next with three 15-assist games.
Make no mistake, Westbrook is still getting his shots up. And on this Thunder team, his scoring is essential. He's averaging 18.6 shots a game, about one more a game than Wall and four more than Paul. But it is his second-lowest attempts per game since the 2010-11 season.
Westbrook will make his fifth All-Star appearance in a couple of weeks and his first as a starter for the Western Conference. His numbers -- 24.1 points per game, 9.8 assists and 7.3 rebounds (most among guards) -- suggest the fans knew what they were doing when they cast their votes.
Westbrook is practically in a league of his own right now. A season with at least 24 points and nine assists has been accomplished only 14 times by four players since 1946-47. Oscar Robertson did it nine times, Jerry West and Tiny Archibald did it twice and Michael Adams snuck in there once in 1990-91. Before that was Archibald's 1972-73 season -- more than 40 years ago.
Include Westbrook's rebounds and how many players in recorded NBA history have produced a season averaging at least 24.0 points, 9.0 assists and 7.0 rebounds? Exactly one -- Robertson, who did it six times.
Perhaps no NBA point guard has ever mixed speed and power like Westbrook. And now with his assists now a notch away from hitting double-digits for the first time, Westbrook is proving to be a point guard in every sense of the word.
---
---