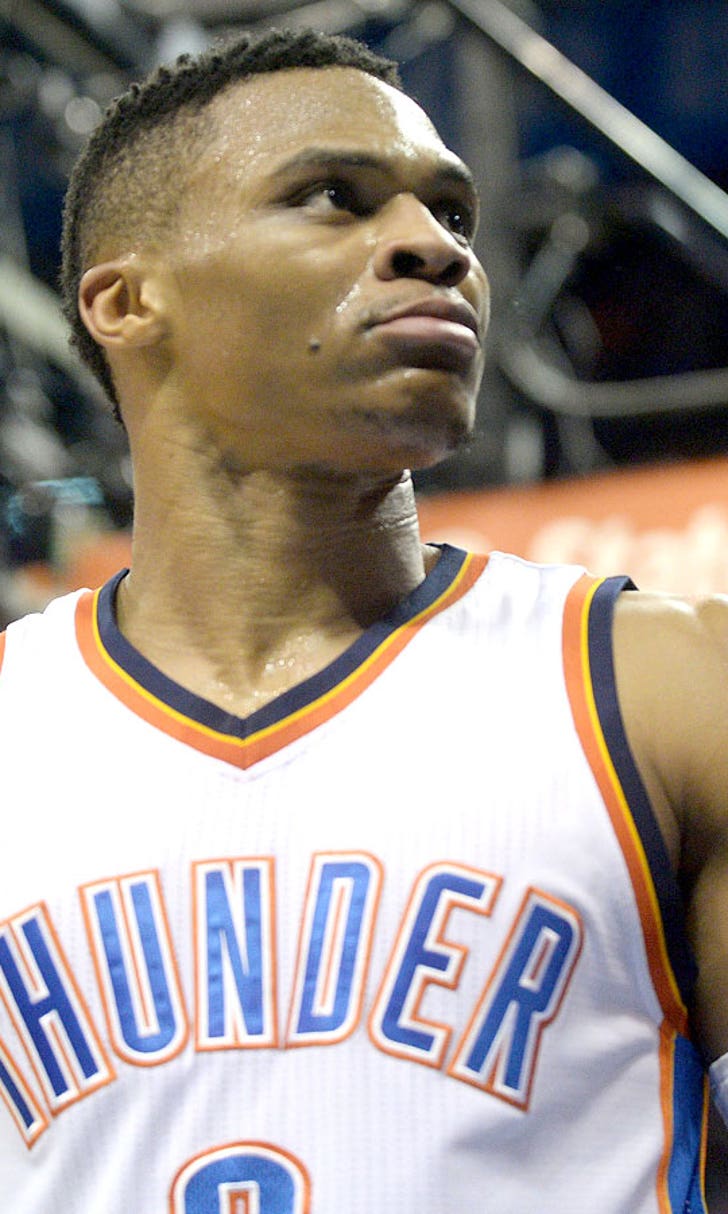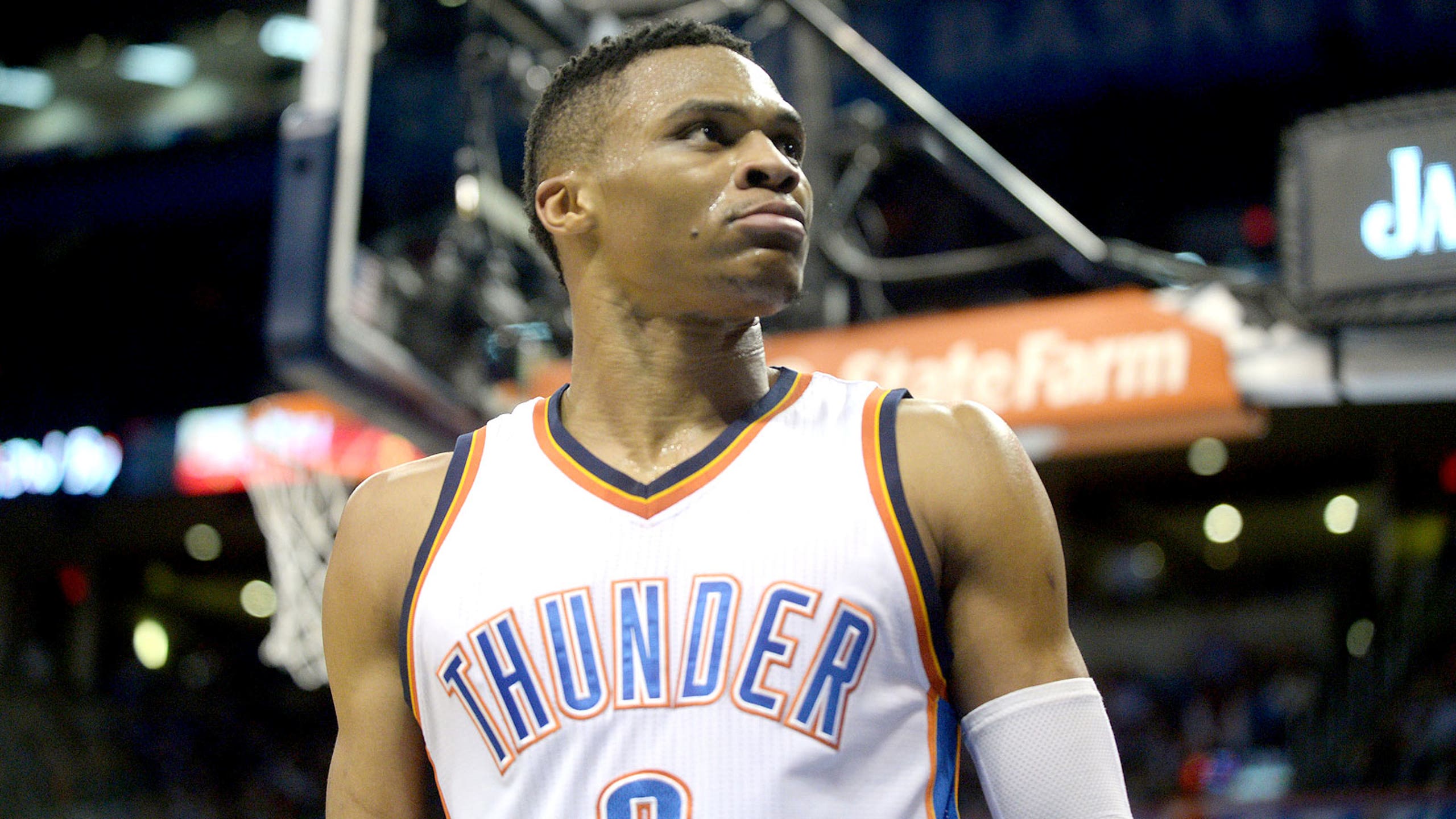 Westbrook freezes Wall with a monster Euro-step to end all Euro-steps
BY Jeff Caplan • February 2, 2016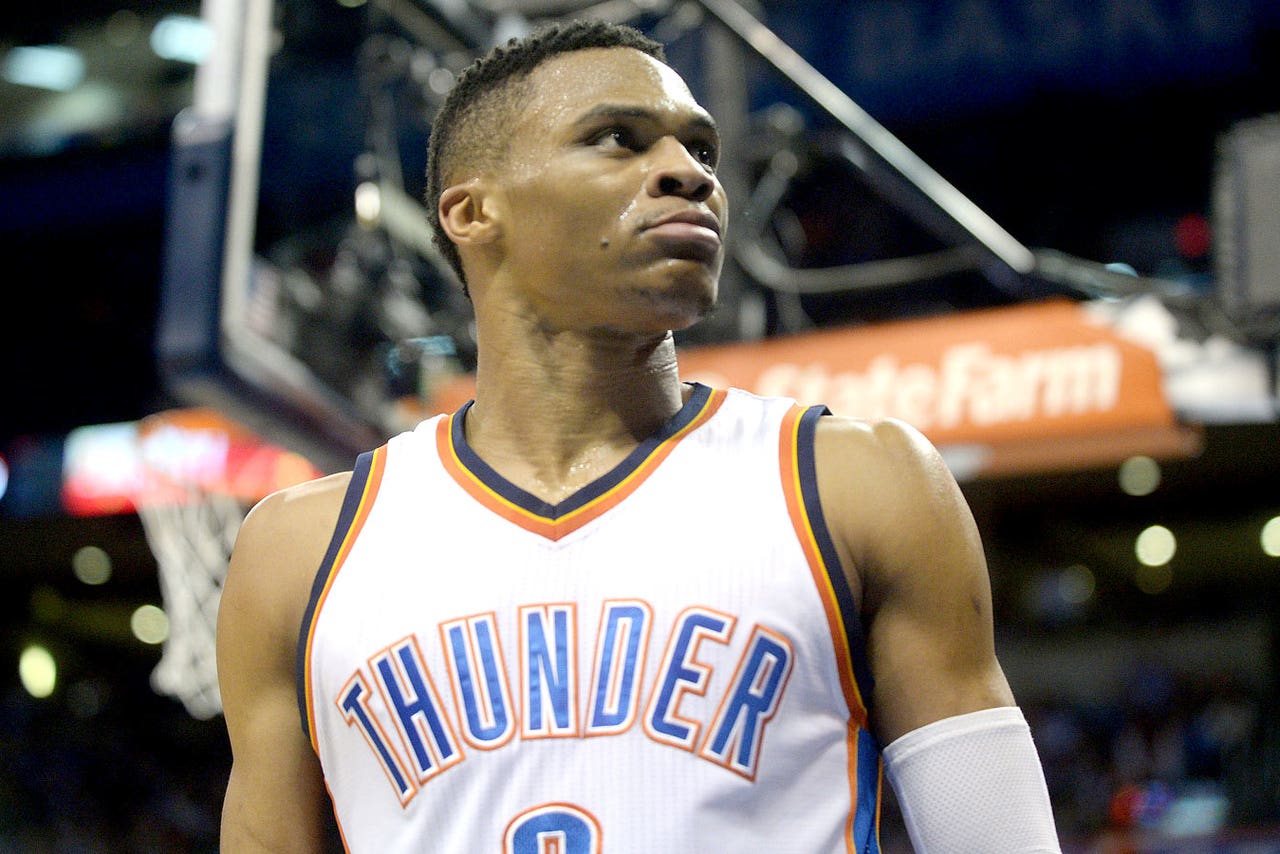 Oklahoma City Thunder point guard Russell Westbrook is arguably playing the best basketball at the moment of anybody in the NBA.
Yes, Stephen Curry is splashing 3-pointers at a record rate and Westbrook's teammate, Kevin Durant, just won his fourth Player of the Week award Monday. Still, nobody can stop Westbrook. Washington Wizards point guard John Wall sure couldn't. Just check out this Euro-step Westbrook put on the Eastern Conference All-Star on his way to his seventh triple-double of the season with 17 points (8 of 13 shooting), 11 assists and 13 rebounds (fast forward to the 1-minute mark).
Westbrook also destroyed Wall with a series of post-up moves that he used to create his own shot and to pass out to Kevin Durant and Serge Ibaka in the 114-98 victory. Westbrook now has triple-doubles in his last two games and four in his last 10.
---
---