National Basketball Association
National Basketball Association
West powers Hornets to 4th straight win
Published
Jan. 15, 2011 12:00 a.m. ET

The up-and-down New Orleans Hornets are up again. Not even arriving in town at 6:15 a.m. on Saturday could slow them down.
A silly play by Charlotte's Tyrus Thomas sure helped, too.
David West had 26 points and eight rebounds and the weary Hornets took advantage of Thomas' inexplicable vicious elbow and ensuing ejection late to break open a close game and beat the Bobcats 88-81 on Saturday night for their fourth straight victory.
Chris Paul added 19 points in a return to his home state for the Hornets, who after playing their second straight overtime game Friday night didn't arrive at their Charlotte hotel until dawn following travel problems.
It was just another obstacle to overcome in their odd season. After starting 11-1, they went 7-13 only to now be riding another impressive winning streak.
''Just like a game has runs, same thing with the seasons,'' center Emeka Okafor said.
In a game in which neither team had led by more than six points, an ill-timed elbow to Okafor's head changed everything.
When Thomas grabbed Willie Green's missed shot, the Bobcats had the ball trailing 81-77 with 2:38 left. But before getting rid of the ball under the basket, Thomas violently swung his elbow and it landed square in Okafor's face.
Okafor crumpled to the floor and the officials huddled before ejecting Thomas. A replay review confirmed the call.
''It's just part of basketball. He didn't mean to do it on purpose,'' Okafor said. ''He's a good guy.''
Thomas, who avoided reporters after the game, didn't get much sympathy from his coach.
''He hit him. ... What they saw was correct,'' Paul Silas said. ''We just can't have that at the time, we just can't. We're right in the ballgame.''
Not for long. Okafor hit both free throws and West converted two free throws on the ensuing possession to make it 85-77 and put it away.
Who needs a good night's sleep to win?
''What happened last night with the plane and everything was only going to be a distraction if we made it a distraction,'' said Okafor, in his second game back in Charlotte since being traded in July 2009. ''We just went out there and played.''
The Hornets were already facing a late arrival by playing an 8:30 p.m. EST game in Houston on Friday that went to overtime. Then they learned their pilot was sick and another one would have to be flown in.
It was about 3:30 a.m. EST before they finally got airborne.
''We made no mention of it in the pregame, but we got in here last night around 6 o'clock,'' coach Monty Williams said. ''To be able to muster the kind of energy and focus to win against a good team like that says a lot about leadership. But it also says a lot about how much our guys love to play basketball.''
The Bobcats, meanwhile, have hit a snag with their second straight loss after a 6-2 start under their interim coach, Silas.
Stephen Jackson scored 15 points, but made just five of 15 shots and picked up his first technical foul in a month while spending most of the night jawing with the officials.
Gerald Wallace scored 15 points but hit only five of 13 shots, committed three of Charlotte's 16 turnovers and was complaining a lot, too.
''There's just too much nonsense going on out there as far as going after the referees and all that kind of thing,'' Silas said. ''It's like I told the players, 'You didn't see (New Orleans) going after the referees.'
''Why? Because they understand, 'My job is to go out and play the game and concentrate on those particular things.' We just aren't there yet.''
The Hornets played their second straight game without starting shooting guard Marco Belinelli (ankle). They made up for it by committing only eight turnovers and exposing their mismatch inside with West guarded by Boris Diaw.
It made for a satisfying if exhausting trip for the Hornets in their seventh game back in Charlotte since bolting for New Orleans in 2002.
''We live in New Orleans where there's always something bad going on all the time,'' Williams said. ''So our guys know they have no reason to complain about a lot.''
Notes: Silas said there was ''no question'' he was low-balled when he turned down the Hornets' contract extension offer of $1.85 million a year before his final season coaching there in 2002-03. ''I asked (GM) Bob Bass, 'Do you think I'm worth this kind of money? And he went, 'No!''' Silas said. ''So I said, 'No, I'll take my chances.''' Silas said it worked out because after he wasn't retained in New Orleans he was hired by Cleveland for a contract that ''set me up for life.'' ... Williams said Belinelli is about 75 percent. He could play Monday against Toronto, his former team.
---
---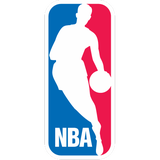 Get more from National Basketball Association
Follow your favorites to get information about games, news and more
---