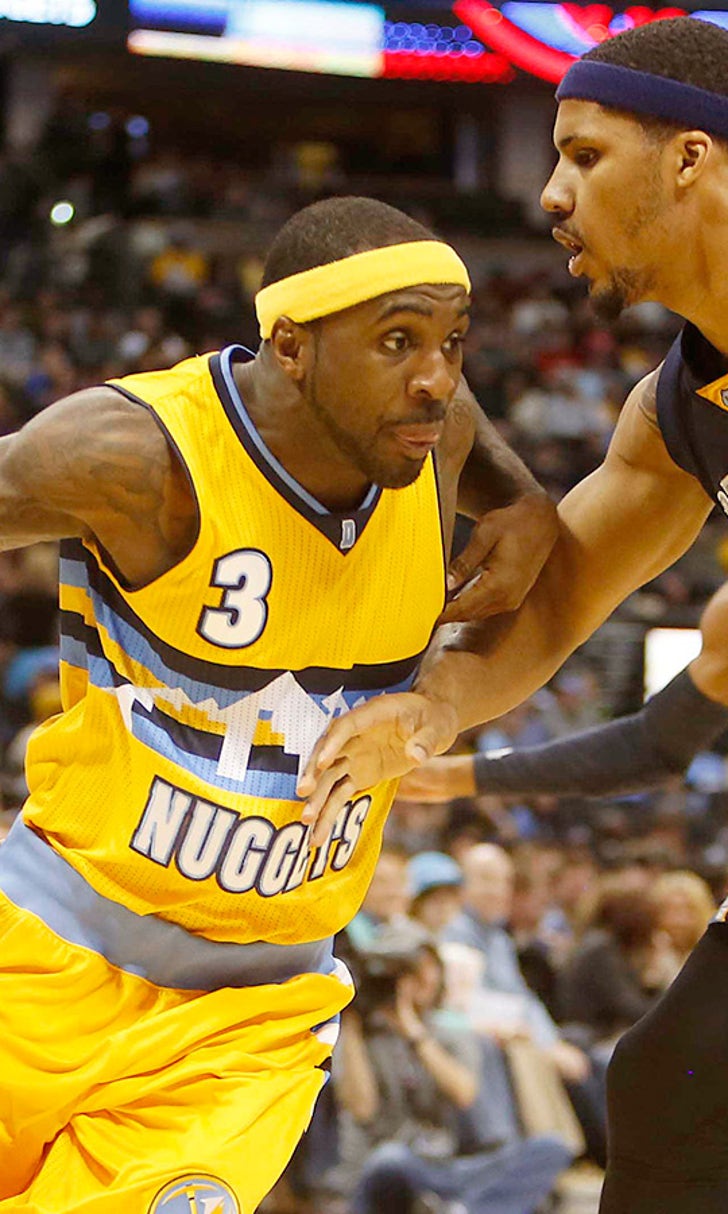 Well-rested Nuggets crush Grizzlies thanks to Lawson, Nurkic
BY foxsports • January 4, 2015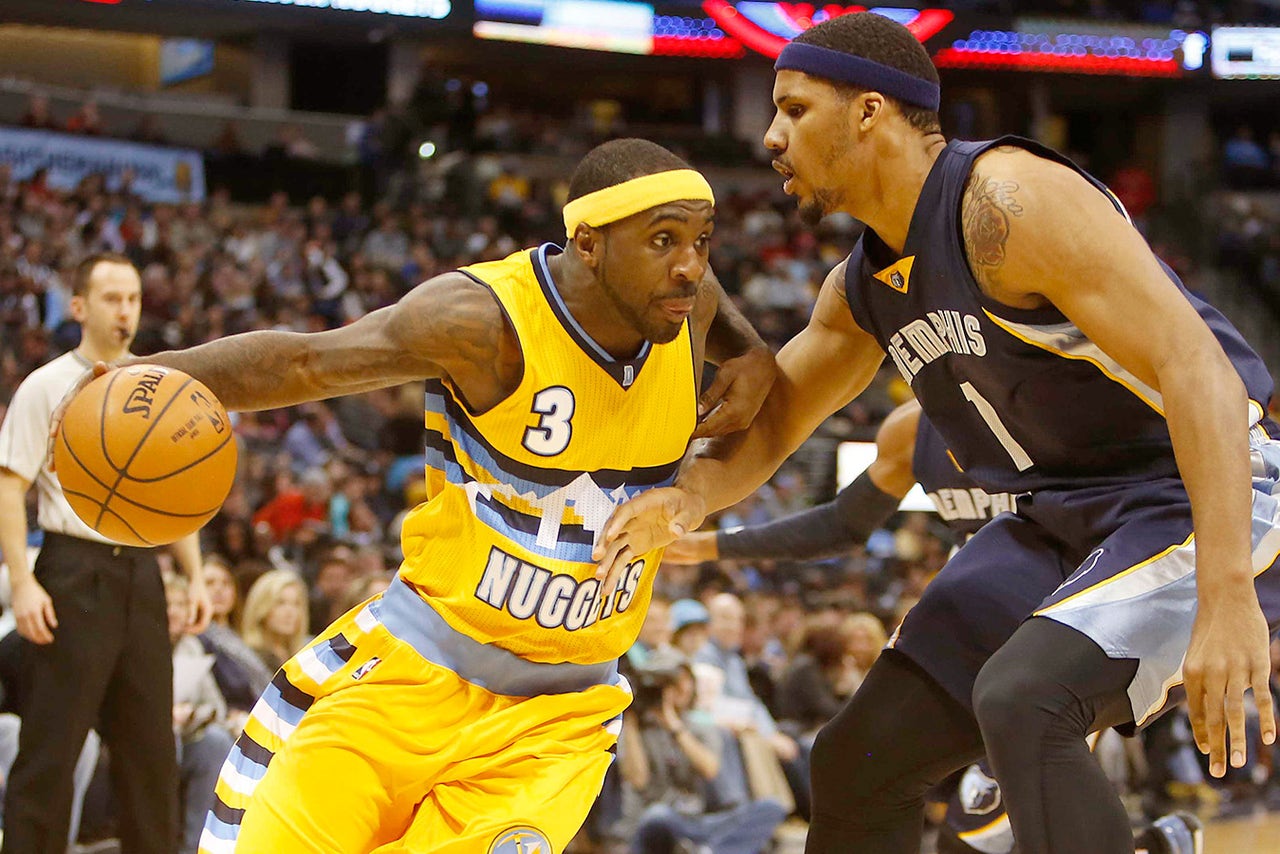 DENVER -- Ty Lawson knocked down jumper after jumper. Rookie Jusuf Nurkic blocked shot after shot.
Quite possibly the benefits of some extra slumber.
To keep his team from sleepwalking through games - like Denver has been known to do at times - coach Brian Shaw recently started holding pregame shoot-around sessions during the afternoon instead of in the morning. He is hoping extra Zzzs translates into more Ws.
Lawson scored 25 points, Nurkic provided a lift inside by blocking a career-best five shots, and the Nuggets snapped a three-game losing streak with a 114-85 victory over the Memphis Grizzlies on Saturday night.
''I'm not going to lie, I'm loving (the afternoon shoot-around),'' Lawson said. ''I don't understand getting up at 7:45 a.m. to do shoot-around when you're not going to remember it, and you're still tired. ... I'm liking this.''
Shaw certainly liked how his team performed Saturday, handing the weary Grizzlies their worst loss of the season.
''The guys are feeling pretty good about themselves,'' Shaw said. ''It's something we have to build on.''
Arron Afflalo added 23 points and Kenneth Faried had 13 points and 13 rebounds as the Nuggets kept up their mastery of Memphis at home, improving to 32-5 all-time.
Lawson was 10 of 14 from the field. His New Year's resolution was to shoot more.
''Just being more aggressive. Taking the open shots,'' said Lawson, who also had 11 assists. ''Because normally I pass them up.''
Marc Gasol scored 18 points for the Grizzlies, who were running on fumes on the second night of a back-to-back. They held off the Lakers 109-106 in Los Angeles on Friday.
Memphis lost its cool in the third quarter, with coach Dave Joerger drawing two technical fouls, leading to his ejection, and Gasol receiving another.
Denver outscored Memphis 34-22 in the third to turn the game into a rout. Afflalo led the way with 14 points in the quarter.
Trying to spark his team in the third, Joerger argued a foul call, only to be sent to the locker room. Really, though, his anger was more out of frustration over a lack of whistles for Mike Conley and Gasol.
''It just came out,'' Joerger said. ''It's very frustrating.''
Gasol also drew a technical when he appeared to grow frustrated with the aggressive play of Nurkic, who was throwing around his 280 pounds all evening. The 20-year-old from Bosnia Herzegovina finished with 11 points, 10 rebounds and no fouls (Shaw called his lack of fouls a ''miracle in itself'').
Nurkic and Gasol jawed at each other at the end of the third quarter after Gasol's shot was blocked.
''I really respect him. Him and his brother (Pau), really good players in this league and in Europe,'' Nurkic said. ''But I never look who's playing on the court.
''In this league, I just play how I need to for my team to win.''
No hard feelings.
''He's going to be a real good player,'' Gasol said.
The Grizzlies, who were missing Zach Randolph (sore right knee), had won three in a row. The team is 1-1 in 2015 after going a league-best 60-23 in the 2014 calendar year.
''We're not a team that's perfected anything,'' Conley said. ''We're going to keep learning and keep figuring this thing out as the season goes on.''
TIP-INS
Grizzlies: Assistant Jeff Bzdelik coached the Nuggets from 2002-05. ''He's a high-character guy, a really, really good coach,'' Joerger said. ... Asked how close Randolph was to a return, Joerger simply responded, ''hard to tell.'' ... Memphis was 2 of 14 from 3-point range.
Nuggets: Backup guard Nate Robinson sprained his right wrist when he fell to the floor after a hard foul by Vince Carter midway through the second quarter. Robinson made the layup and then took his foul shot - along with another for a flagrant-1 call on Carter - by shooting left handed. He missed both and didn't play the rest of the game.
UP NEXT
Grizzlies: Host New York on Monday.
Nuggets: Visit Minnesota on Monday.
SUPPORT
Before the game, Joerger gave Shaw a vote of confidence for his work this season with a banged-up roster. Shaw is missing forward Danilo Gallinari (right knee) and center JaVale McGee (strained lower left leg).
''If you took the highest two paid players off of our roster right now, Marc and Zach, we'd look a lot different,'' Joerger said. ''I text Brian all the time. I think Brian's doing a good job.''
---
---