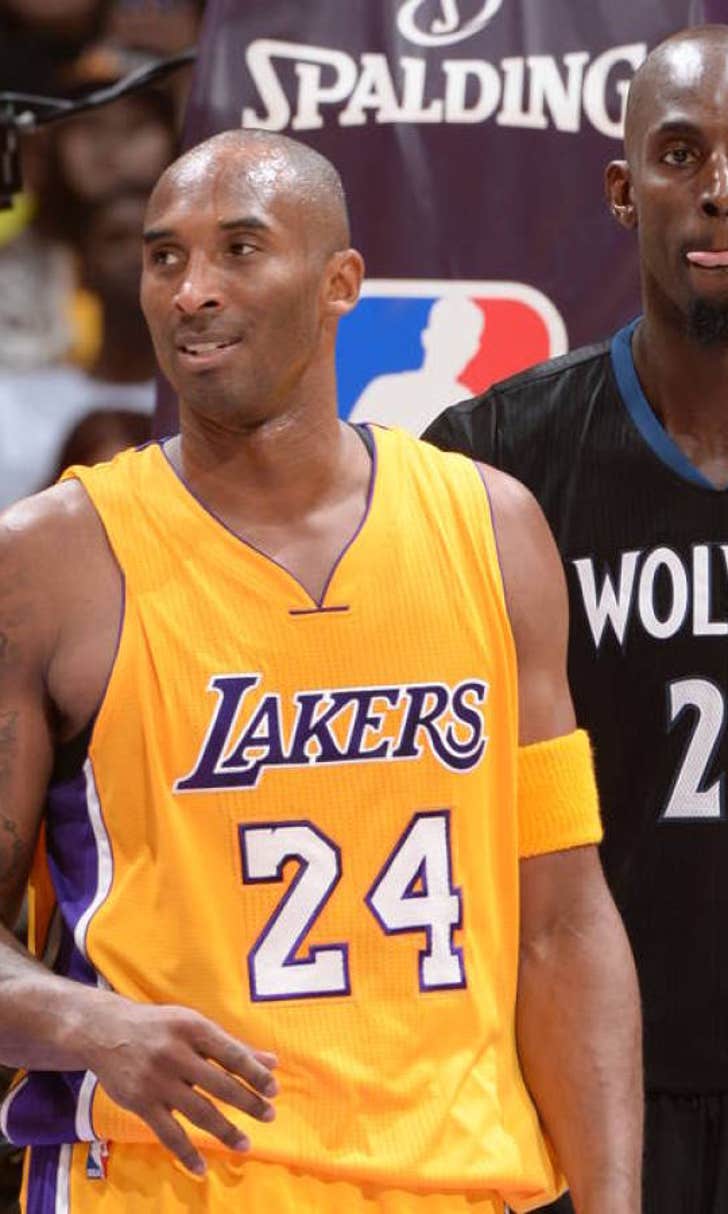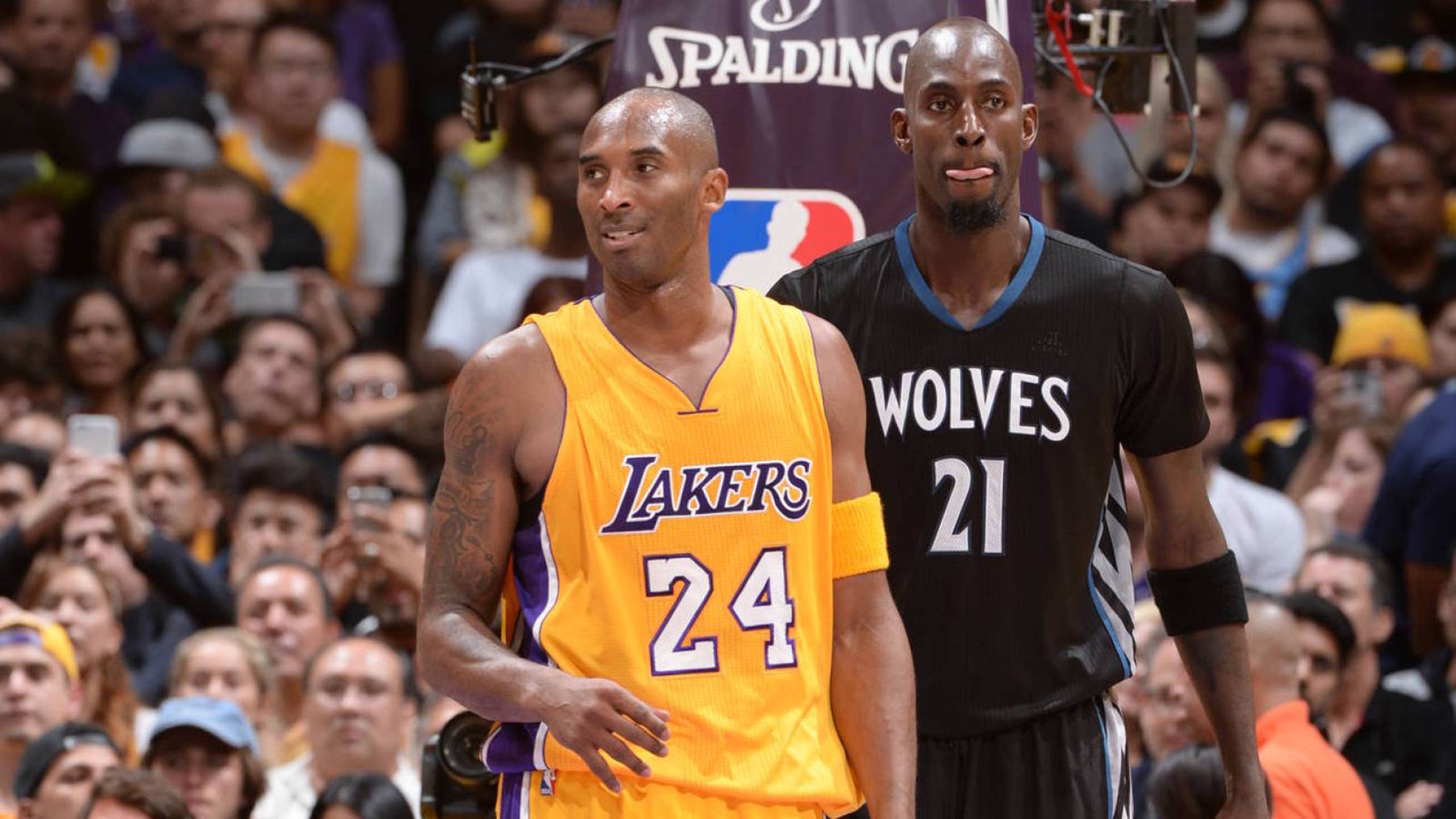 Watch young Kobe Bryant and young Kevin Garnett get to know each other
BY foxsports • February 2, 2016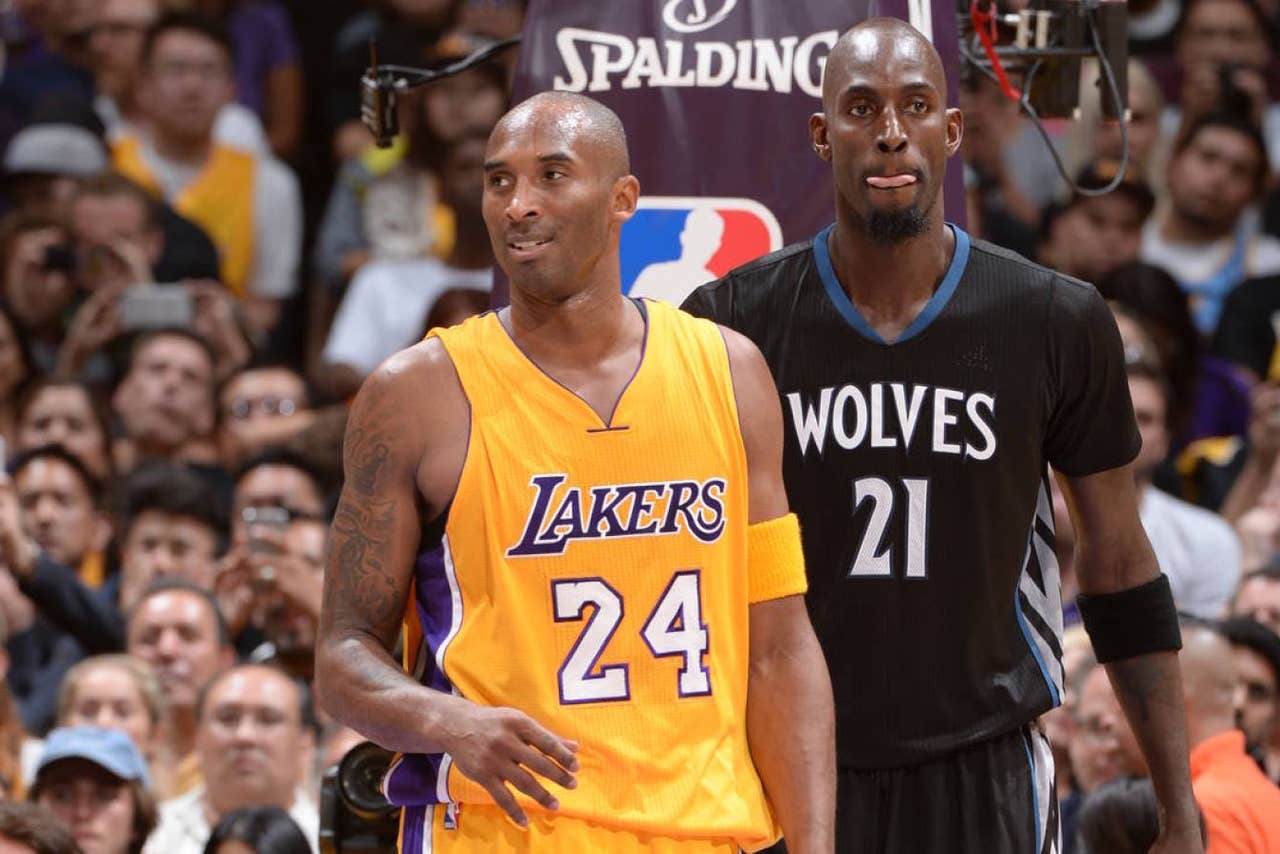 The Lakers will welcome the Timberwolves into Staples Center on Tuesday night, and when they do, it'll be the last time Kobe Bryant and Kevin Garnett go head-to-head in their careers.
Bryant has, of course, said he will retire at the end of this season. And who knows what KG will end up doing, though he does have another season left on his contract after this one? Still, it will be fun for fans to see two veterans, Garnett at 39 and Bryant at 37, go at it one last time, even if they aren't actually guarding each other or playing the same position.
On this momentous occasion, the NBA has posted some old footage of a young Bryant going against or even with (in the All-Star Game) an almost equally as young Garnett:
Bryant and Garnett are arguably the two best players ever to come into the NBA straight from high school. Garnett was the fifth-overall pick back in 1995. Bryant was selected 13th overall in 1996.
---
---