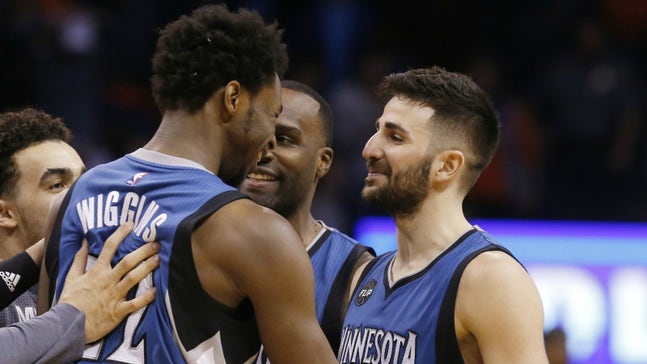 Watch Ricky Rubio hit a game-winning 3 to upset OKC
Published
Mar. 11, 2016 11:45 p.m. ET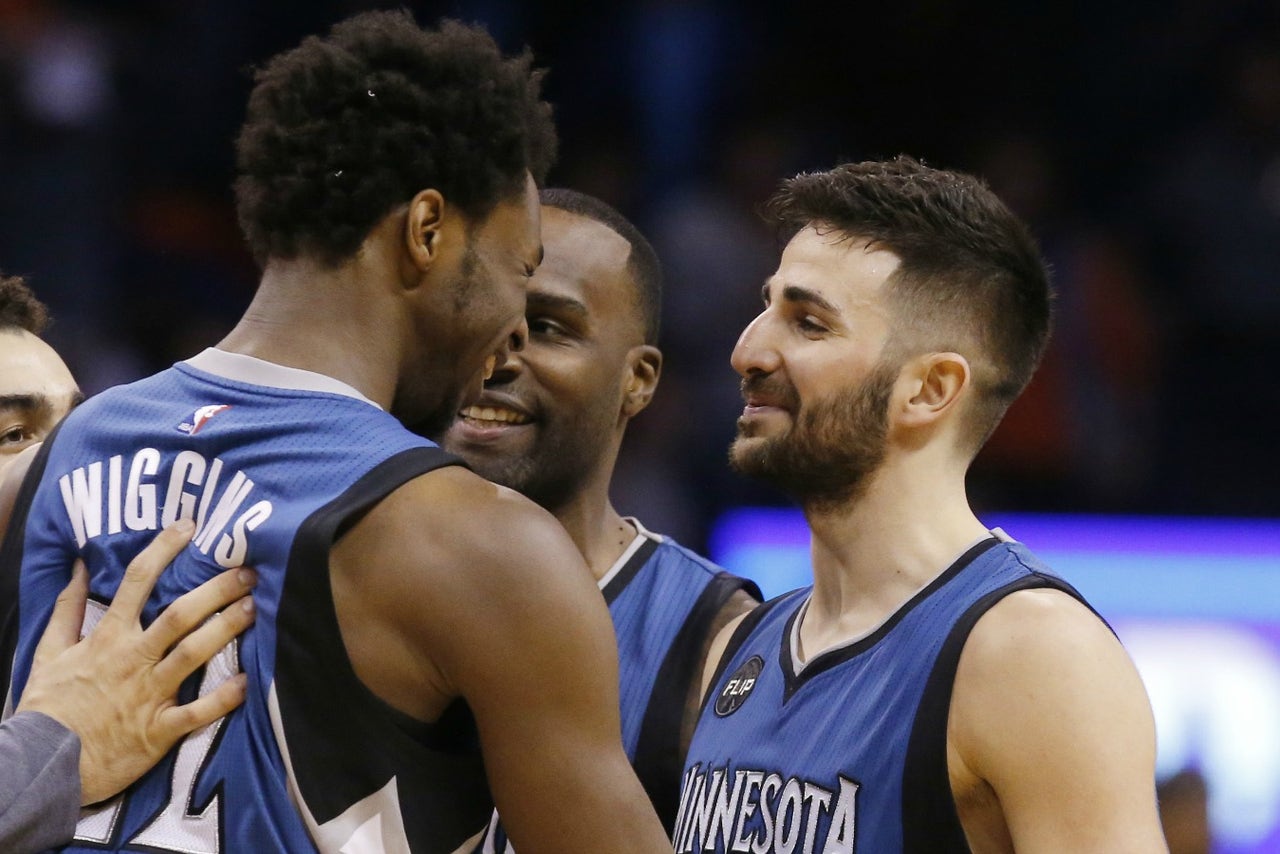 "I've been working a lot; hard work pays off," said Rubio, who finished with his eighth double-double of the season. "It feels good to see the results."
Towns, who also had a double-double with 17 points and 12 rebounds, fed Rubio the ball, knowing how much he has been practicing that shot.
"He works on it constantly," Towns said. "That's something he works on every single day. He puts up a lot of shots, and it just shows how all the work, how comfortable he was taking that shot."
Rubio knew right away that the shot, from the left side, was good, allowing the Timberwolves to snap a 10-game losing streak against the Thunder.
"I was in the zone, it took forever to hit the basket, but I knew it was going in," Rubio said. "It was playing in slow-motion in my head, and I'll remember that."
---
---