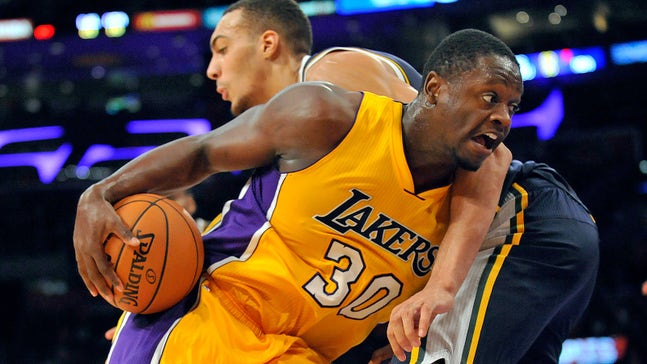 Watch Julius Randle throw down a vicious reverse dunk on Kenneth Faried
Published
Nov. 4, 2015 5:23 p.m. EST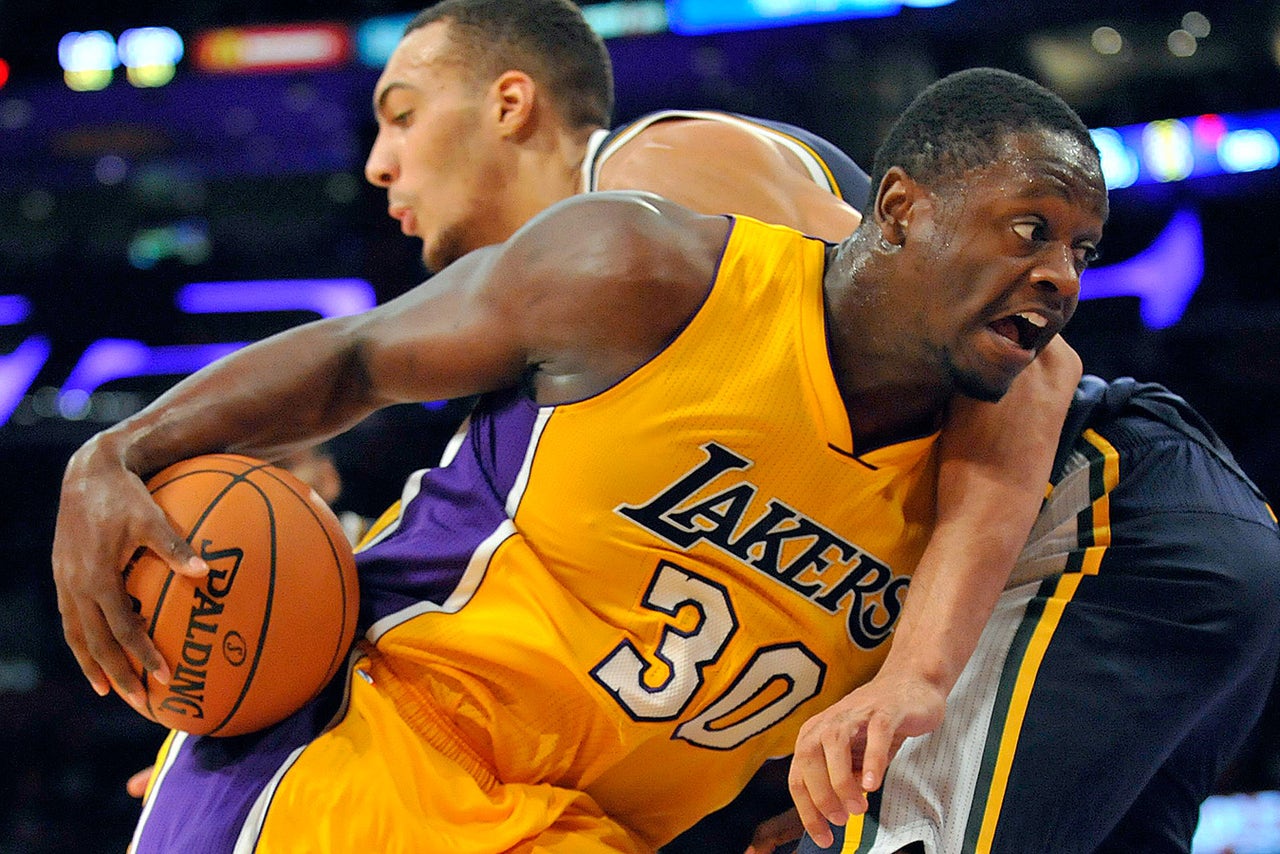 Los Angeles Lakers second-year forward Julius Randle has been one of the few bright spots for the team through four games. 
Randle is averaging 14.0 points and 8.3 rebounds, and looks exactly like Kobe Bryant's characterization of him as "Lamar Odom in a Zach Randolph body." Dirk Nowitzki awarded him high praise after the Dallas Mavericks beat the Lakers on Sunday, saying "He puts the ball on the floor like no other power forward in this league."
One of the best in-game examples of Randle's unique skill set came against the Denver Nuggets on Tuesday, when Randle caught an entry pass from Bryant on the left block, spun baseline, took one dribble and reverse dunked on Kenneth Faried's head:
Randle, more than D'Angelo Russell or Jordan Clarkson, looks like he can be the breakout star and foundational piece the Lakers sorely need. With the No. 7 overall pick in the 2014 draft, that's great value.
---
---