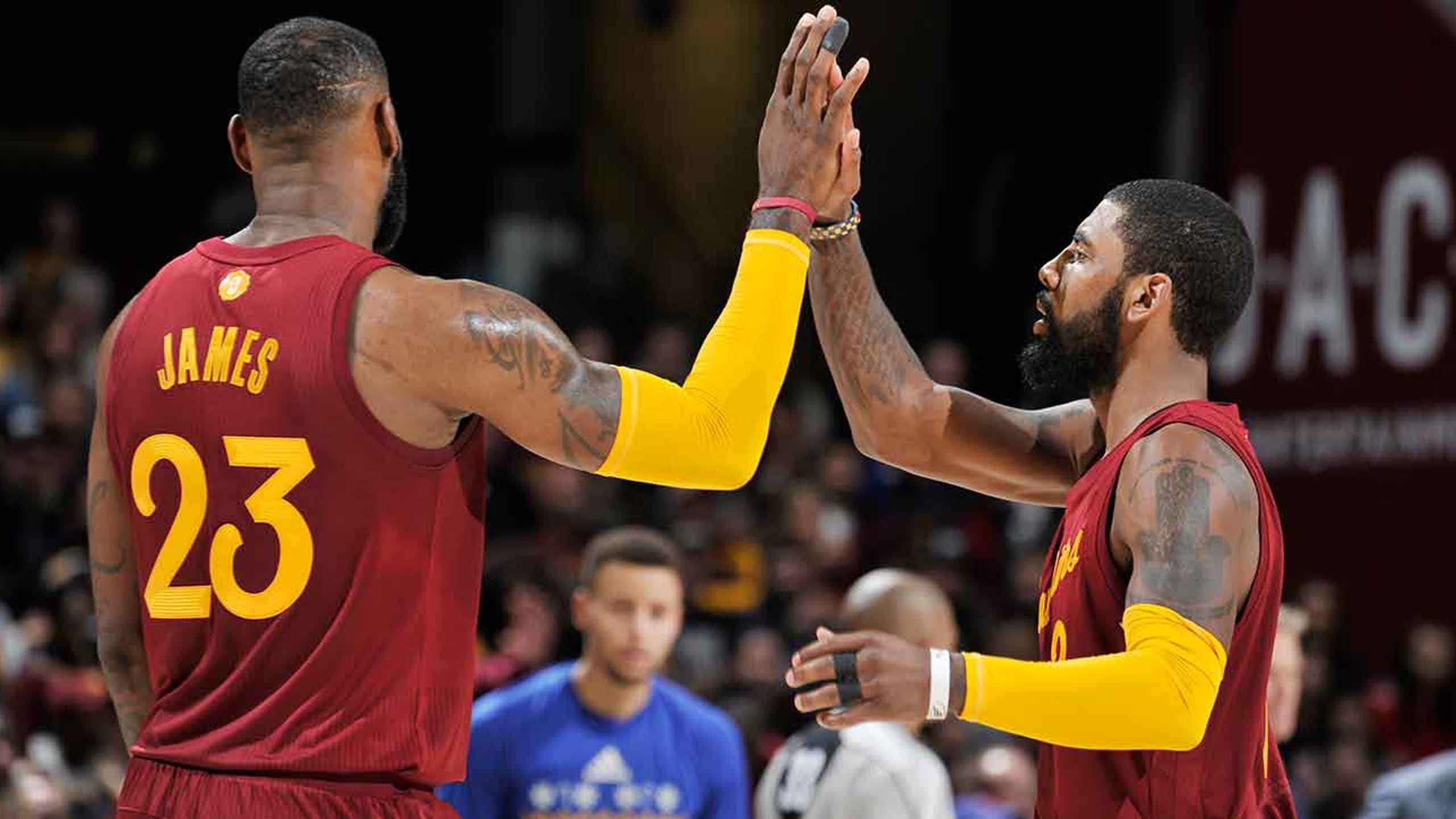 Watch: Cavs' Kyrie Irving sinks Warriors with game winner on Christmas
BY Sports Illustrated and SI Wire/Sports Illustrated • December 25, 2016
Kyrie Irving played the hero once again as the Cavs inched past the Warriors 109–108 on Christmas.
A highly-anticipated Finals rematch lived up to billing, with a fast pace and plenty of highlights dotting the game. The Warriors — now featuring Kevin Durant — fell prey to a late Cavaliers comeback.
There was a bit of controversy setting up Irving's shot, as the refs reviewed the prior sequence — a broken Warriors play — to determine how much time should be left on the clock for a final Cavs possession. The break in the action essentially granted Cleveland an extra timeout. But with 13.5 seconds to go, the ball went into Irving's hands, and he got into the lane, spun back left and faded away over Klay Thompson for the go-ahead points.
The Warriors couldn't answer. Irving, of course, hit the eventual game-winner in Game 7 of the Finals in June.
Cleveland has now won four straight meetings with Golden State, dating back to the post-season.
- Jeremy Woo
---
---