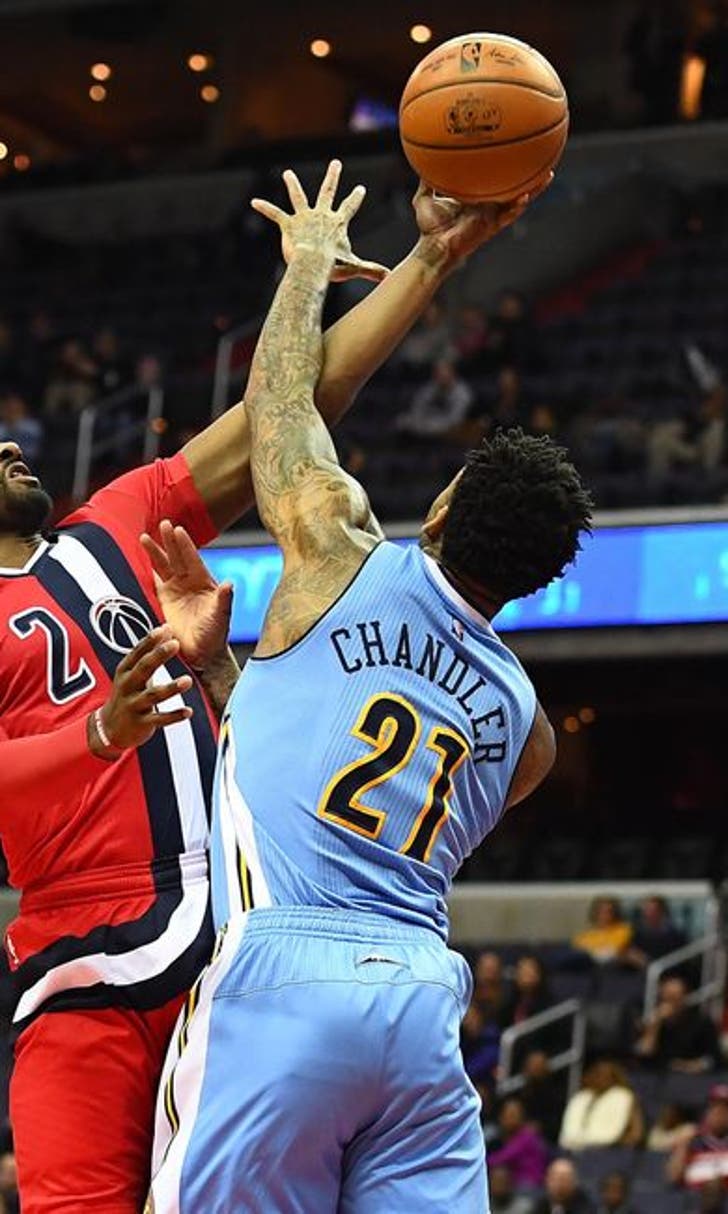 Washington Wizards' John Wall Is Racking Up Technical Fouls
BY Fansided and Ben Mehic/FanSided via Wiz of Awes • December 15, 2016
Washington Wizards guard John Wall has done a solid job of staying levelheaded in his NBA career, but this season he's racked up technical fouls.
Being on a losing team is frustrating, but there are levels of frustration that occur within the organization.
For the 13th or 14th man on the roster, the team's record matters, but really, they're just happy to be there. Since they don't get playing time, it's hard to say how much of an impact they've made on the losing record – both good and bad.
But for the best player – the one who produces All-star numbers on a nightly basis – the losing can take a legitimate toll on emotions.
Averaging a career-high 24 points, 4.5 rebounds and 9.5 assists per game, Wall is having the best season of his career. He's upped his field goal and free throw percentage from this past season, yet the Wizards still find themselves near the bottom of the Eastern Conference standings.
His effort hasn't translated to wins for the Wizards, as it didn't in five of the seven seasons he's played in D.C.
More from Wiz of Awes
The Washington Wizards, fans included, have begun to take his contribution for granted, often failing to recognize how much of an impact the former first overall pick has made on the franchise.
His 20 and 10 games are almost expected at this point, giving Wall a LeBron James type of feel – meaning, he doesn't get the credit he deserves for putting up the numbers as efficiently as he does.
That, coupled with the constant losing, has clearly frustrated Wall, who racked up his sixth technical foul of the season on Wednesday night against the Charlotte Hornets – a game in which he became the Washington Wizards' all-time leader in steals.
After missing a layup in traffic, Wall grabbed the offensive rebound, came down and put the ball back in over Marco Belinelli. Then, he flexed a bit on Belinelli and got hit with a technical.
Currently, Wall is second in the NBA in technical fouls, tied with DeAndre Jordan and Russell Westbrook.
DeMarcus Cousins – Wall's former Kentucky teammate and forever soulmate – leads the league in technicals with eight.
Surprisingly, Wall has done a solid job of keeping his cool even though he's been on losing teams for the majority of his NBA career. He tends to stay quiet and lets his game do the talking, but he's clearly been frustrated this season. If the Wizards start winning games, it's almost certain that Wall will slip from the top of that technical fouls list.
---
---