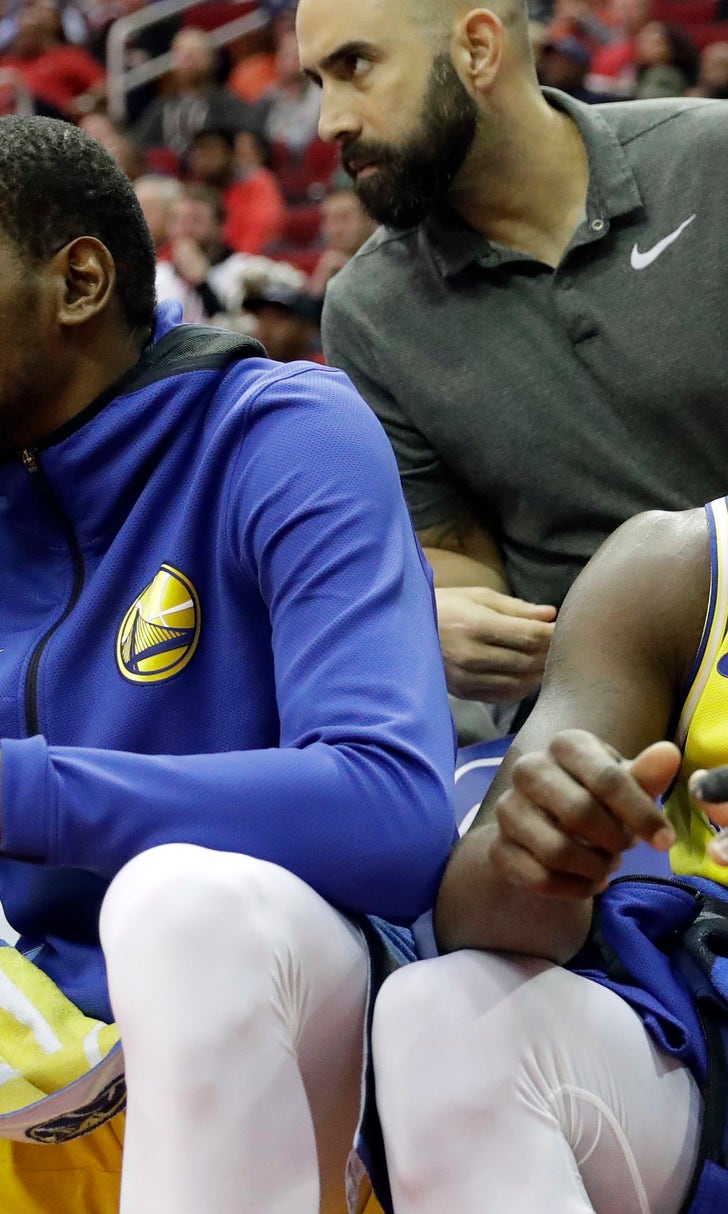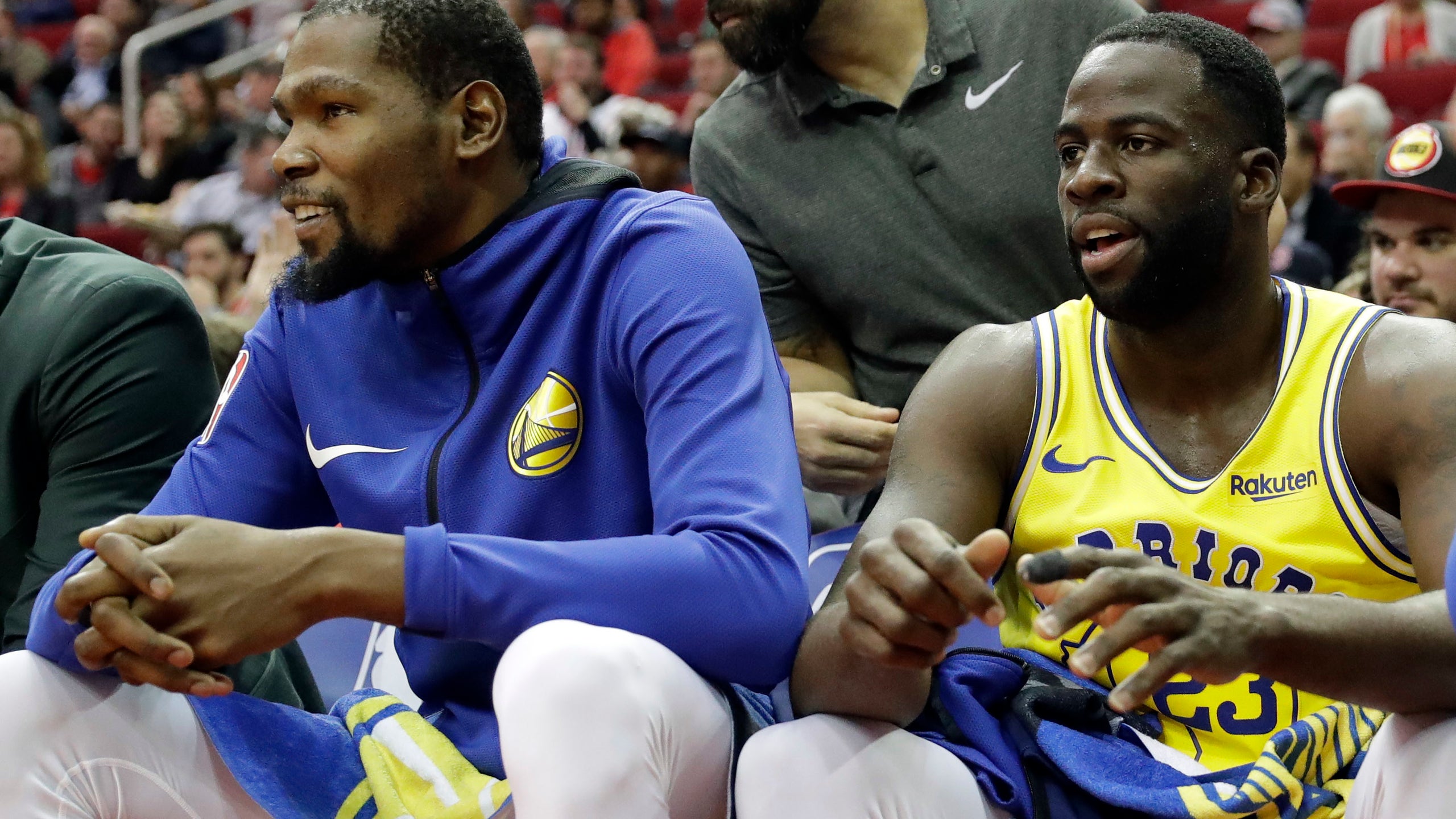 Warriors' Green out against Mavericks with sprained toe
November 17, 2018
DALLAS (AP) — Golden State's Stephen Curry knows that the rift between teammates Kevin Durant and Draymond Green might be viewed by outsiders as something that can doom the Warriors this season.
To them, he has a message.
"That's not going to happen," Curry said.
Curry spoke publicly Saturday night for the first time about the testy exchange between Durant and Green — they went at each other late in what became an overtime loss to the Los Angeles Clippers last Monday night, and the fallout has been a major talking point around the NBA since — and lauded both players for the way they're handing the situation.
"I think the way we've handled it as a team, the way Draymond's handled it, the way KD's handled it, it's been nothing but professionalism," Curry said.
Green is getting the weekend off; the Warriors held him out of their game in Dallas on Saturday because of an ongoing issue with a toe on his right foot, and he isn't expected to play when the two-time defending NBA champions visit San Antonio on Sunday.
It's been a rocky couple of weeks for Green. He hurt the toe against Memphis on Nov. 5, missed Golden State's next two games, returned for the game against the Clippers — the one where he had the dustup with Durant — and was suspended by the Warriors for their next game, against Atlanta on Wednesday. Green then played in Houston the next night, on a minutes restriction because of the toe, and went scoreless.
"We decided to give him some time off," Warriors coach Steve Kerr said. "We don't know how long it will be, but the toe has been lingering, the injury has been lingering. He felt and we felt and our training staff felt that we're spinning our wheels a little bit if we keep playing him. We've got to get him better."
Curry missed his fifth straight game on Saturday with a strained left groin, and is likely to miss at least another week before he's cleared to return. He wasn't in Los Angeles for the Clippers game.
"It's been different. It's been tough," Curry said. "Obviously it sucks not being able to play, sucks when you're not with the team and something like that happens."
Curry was asked why he thinks Durant and Green will reconcile.
"They have a lot of equity built in their relationship," Curry said. "They've won championships together. They've brought out the best in each other. Obviously, I don't think they've had an incident to this level, but you don't have the experiences that you've had and go through the journey that we've been on and let it be derailed by something like that."
The Warriors are trying this season to join only the Boston Celtics, Los Angeles Lakers and Chicago Bulls as franchises to win three consecutive NBA titles.
Curry said that will be foremost in the Warriors' collective thoughts going forward.
"We have the opportunity to do something extremely special this year," Curry said. "There's going to be ups and downs and bumps in the road, whether it's self-inflicted or whether it's from outside. At the end of the day nothing should distract us from what our goal is."
---
---