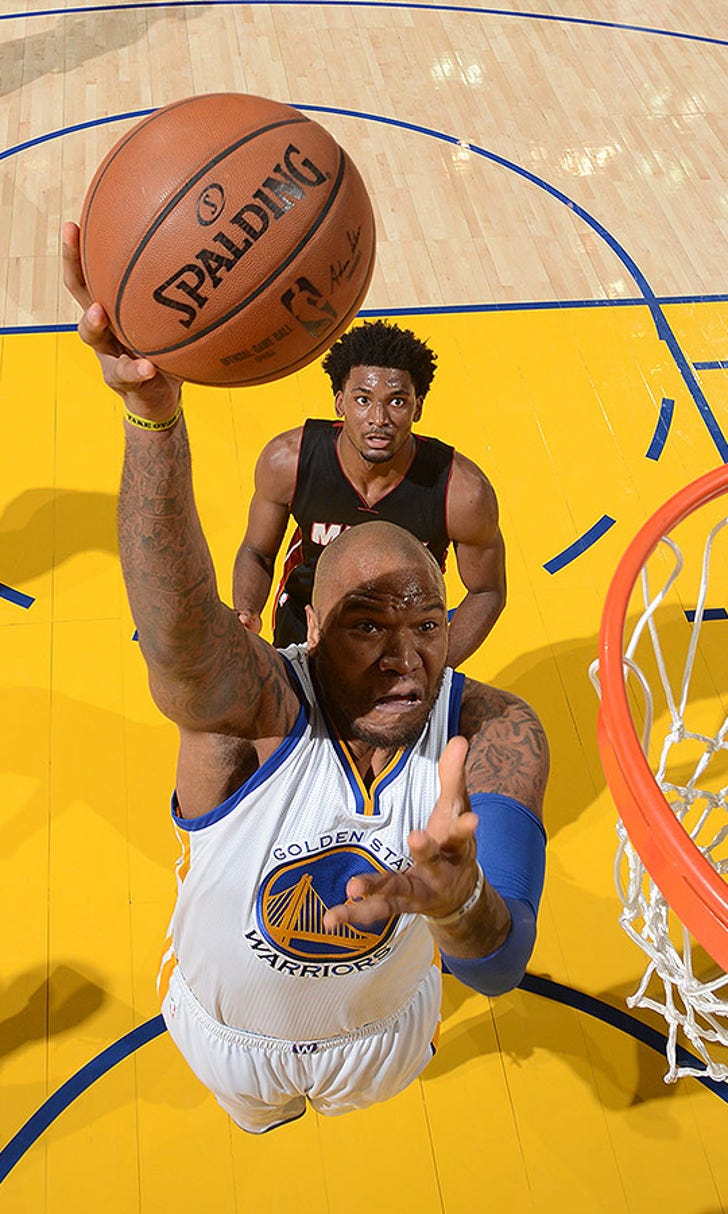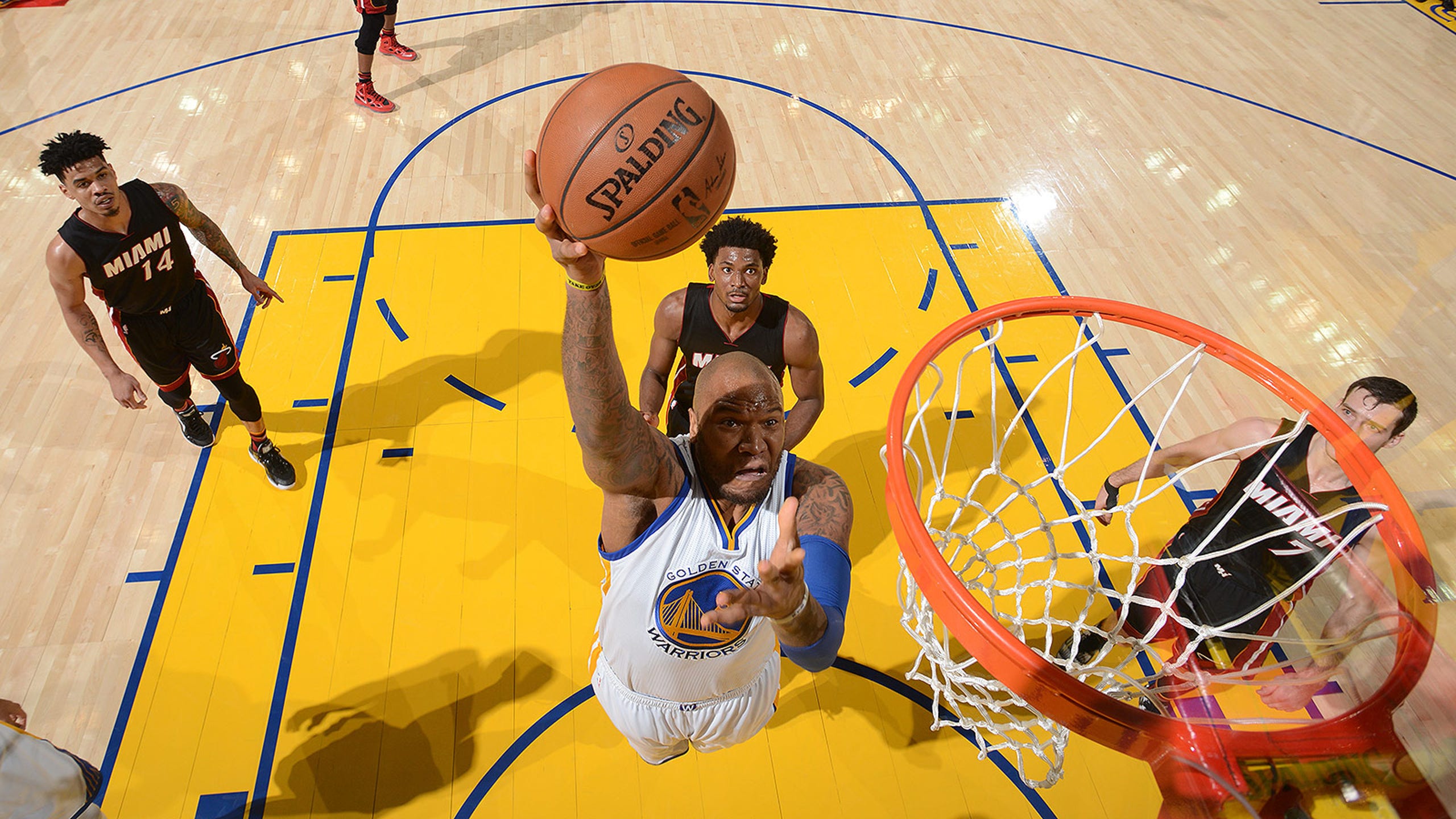 Warriors extend winning streak as backups flex muscle vs. Heat
BY foxsports • January 12, 2016
The Miami Heat ended the weekend 22-15 and only a game out of the No. 2 seed. On Monday night, they lost to the Warriors' backups.
That's what kind of season it has been so far in Northern California.
Sure, Stephen Curry scored 31 points and Draymond Green had 22 points and 12 rebounds, but each of the Warriors' starters on Monday night had a negative plus-minus rating (points scored by your team minus points scored by the opposing team while that player was on the court). Every one of the reserves? Plus territory.
The end results? A 111-103 win for the reigning champions. A 36th-straight regular-season home win. An improvement to 36-2 on the season.
Perhaps no moment was more telling than the start of the fourth quarter, when the Warriors led just 80-77 … and opened the quarter with the starters on the bench.
"That's a huge bonus for us," Curry told the media after the game of the bench propelling the Warriors to a 31-26 advantage in the fourth to close out the game. "The starters, we played well, but didn't sustain. They came in and took control of the game and got us to the finish line."
Marreese Speights shook off 36 minutes of rust to score the Warriors' first six points of the fourth quarter.
"There's not many players that can sit there for three quarters and then you draw up a play for them to shoot the ball when they first come in," interim coach Luke Walton said to the media. "Mo's one of those guys because in his mind he's always hot."
The Warriors extended the lead to 88-79 on a basket by Harrison Barnes, despite the entire starting lineup resting to start the quarter.
Three games before the season's actual midpoint, the Warriors are now halfway to the 1996-97 Bulls' record-setting mark of 72 wins.
"It's one of those where you look up and it's like 'Wow, 36-2, that's crazy,'" guard Shaun Livingston told the media. "It's a high school record. But we're just trying to stay in the moment."
Things were so bad for the Heat, head coach Eric Spoelstra reportedly seemed on the verge of giving his guys participation trophies.
"Every time you have a chance, if you make a mistake they really know how to capitalize," Spoelstra told the media. "Our guys really played hard, did enough to give ourselves a chance. We couldn't get over that hump to make it a possession game at the end."
The Associated Press contributed to this story
---
---