National Basketball Association
National Basketball Association
Warriors blow past Mavs in second half
Published
Apr. 2, 2011 1:00 a.m. ET

Any chance the Dallas Mavericks had of moving up to second in the Western Conference playoff race is likely over.
They can thank Monta Ellis for that.
Ellis shook off pain in his strained right ankle to score 32 points, and the Golden State Warriors beat Dallas 99-92 on Saturday night to deliver a crushing blow to the Mavericks' chances of improving their playoff seeding.
''Basically, looks like we've got the three seed locked up,'' Mavericks forward Dirk Nowitzki said.
Ellis scored 18 points in a dominant third quarter that helped the Warriors pull away. David Lee finished with 16 points and Dorell Wright added 12 to help Golden State avoid a four-game sweep against Dallas this season.
Shawn Marion had 21 points and Jason Terry added 17 in Dallas' second straight loss. Two nights after a crushing 28-point loss to the Lakers, the Mavericks' hopes of improving their playoff seeding took an even bigger hit.
They trail the Lakers by 2 1/2 games for second place in the West with six games left. Oklahoma City's three games back of Dallas, which suddenly can't seem to make a shot.
''We'd love to get some wins here before we start off, but the playoffs are also a completely new season,'' said Nowitzki, held to 16 points on 5 of 16 shooting. ''We'd love to get some momentum, start making some shots, look a little better. We look a little flat lately, look a little tired. So, hopefully we can step it up here.''
Things have quickly gone sour for the Mavericks.
They had a chance to pull even with the Lakers on Thursday night at Staples Center. Instead, they lost 110-82 in a game that had five players ejected, and their effort against Golden State might have stung even worse.
Dallas' defense was sporadic to start the third quarter, allowing Golden State to score 13 straight points during one stretch. Ellis had one more point than the Mavericks managed as a team in the quarter to help the Warriors go ahead by 12 points, dazzling with his spinning layups and driving dunks.
Even though the Warriors have long been eliminated from the playoffs, Ellis hasn't missed a game this season despite numerous ankle injuries.
''We just have to learn from these games,'' Ellis said. ''Watch a lot of film and see the good things we did and correct the bad things we did. Treat every game like it's our last five. We still have a job to do and that's to finish the season up strong.''
Dallas trimmed the deficit to three with 2:28 remaining in the fourth after Marion's dunk and Terry's three-pointer. The teams traded baskets before Stephen Curry hit a three to put Golden State ahead by six and seal the victory.
The Mavericks were 37 for 90 from the field, including just 5 of 25 from three-point range.
''I just kept believing we were about to hit a hot streak,'' Mavericks coach Rick Carlisle said.
Dallas certainly had its chances.
Curry picked up his third foul late in the first quarter when he reached in on a driving Jose Barea, who converted a three-point play on the layup. Curry was forced to sit for the entire second period, and perhaps Dallas didn't take advantage enough in his absence.
The Mavericks scored 12 straight points and went ahead 40-30 early in the second quarter. The Warriors answered with a 15-4 run that was capped by Ellis' three-pointer from the top of the arc, and they went to the half with Dallas leading 50-48.
''He's done a great job,'' Lee said about Ellis. ''We don't have issues on this team of guys being soft or not ready to play. We're maybe short-handed, but the guys we do have are laying it on the line.''
NOTES: Warriors SF Dorell Wright made two three-pointers to tie Golden State's single-season record with 183. Jason Richardon also made 183 in 2005-06. ... Warriors C Andris Biedrins missed his ninth straight game because of a severely sprained left ankle. Golden State is still hopeful he could return for one of its final five games. ... Referee Gary Zielinski tripped over a photographer sitting on the baseline near Dallas' bench in the first quarter. He was still able to blow his whistle, calling a foul on Curry for reaching in on Terry. Zielinski wasn't injured and laughed after the play.
---
---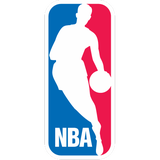 Get more from National Basketball Association
Follow your favorites to get information about games, news and more
---