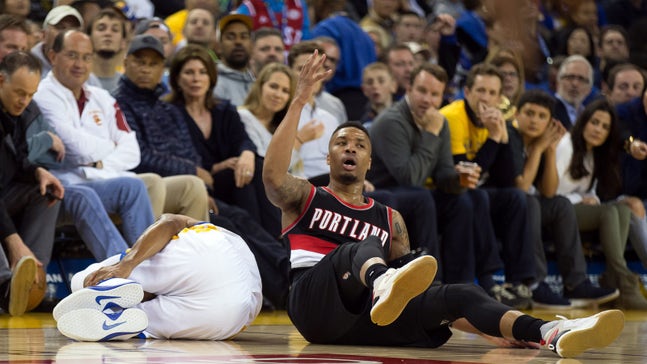 Warriors' Andre Iguodala sidelined by ankle injury
Published
Mar. 13, 2016 12:48 a.m. ET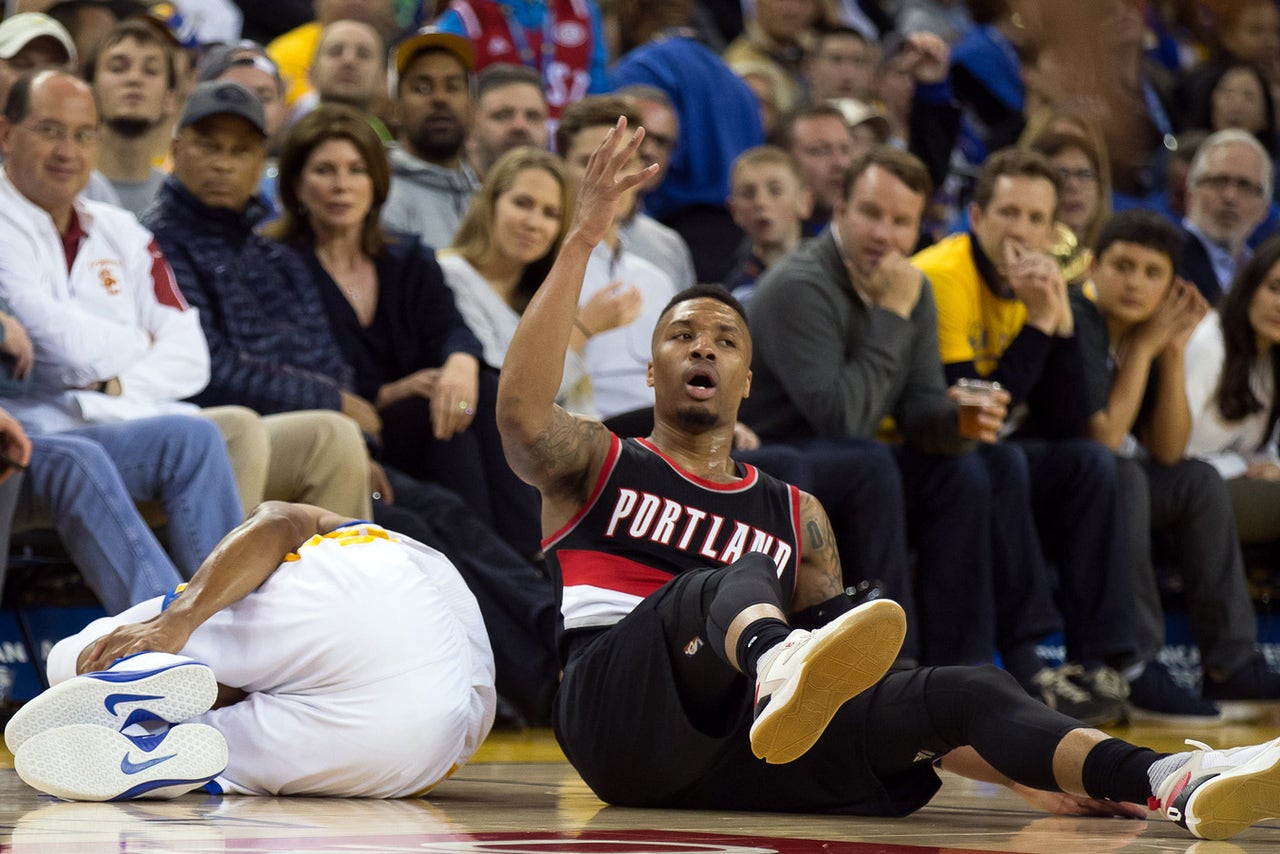 OAKLAND, Calif. — Golden State forward Andre Iguodala will miss at least two weeks due to a sprained left ankle.
Iguodala got hurt in the second half of the league-leading Warriors' 128-112 win against Portland on Friday. He will be re-evaluated in two weeks.
The 32-year-old Iguodala was the NBA Finals MVP last year when the Warriors won the title for the first time since 1975. The reserve is averaging 7.3 points and 4.1 rebounds in 60 games this season.
Coach Steve Kerr says he expects reserve forward Brandon Rush will see an increase in minutes. Point guard Ian Clark also could get more time on the court.
Portland guard Damian Lillard undercut Iguodala while they were chasing a loose ball. Iguodala rolled his ankle on the play.
An MRI on Saturday confirmed the sprain.
"It's a really big deal," Kerr said.
Iguodala stayed in the game to shoot free throws and then left for the locker room after the Warriors fouled to stop the clock.
"He got it good," Iguodala said. He had just returned Wednesday after missing three games because of tightness in his left hamstring.
The Sports Xchange contributed to this report.
---
---