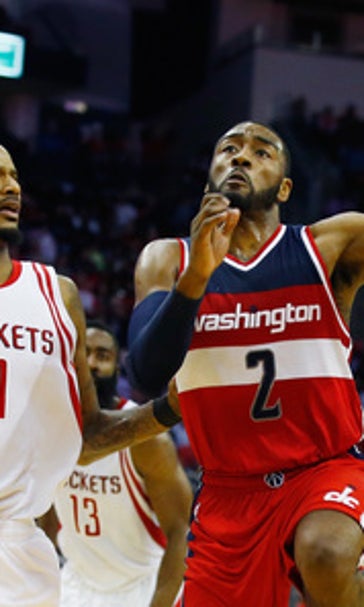 Wall flirts with triple-double, Wizards beat Rockets 123-122
BY foxsports • January 31, 2016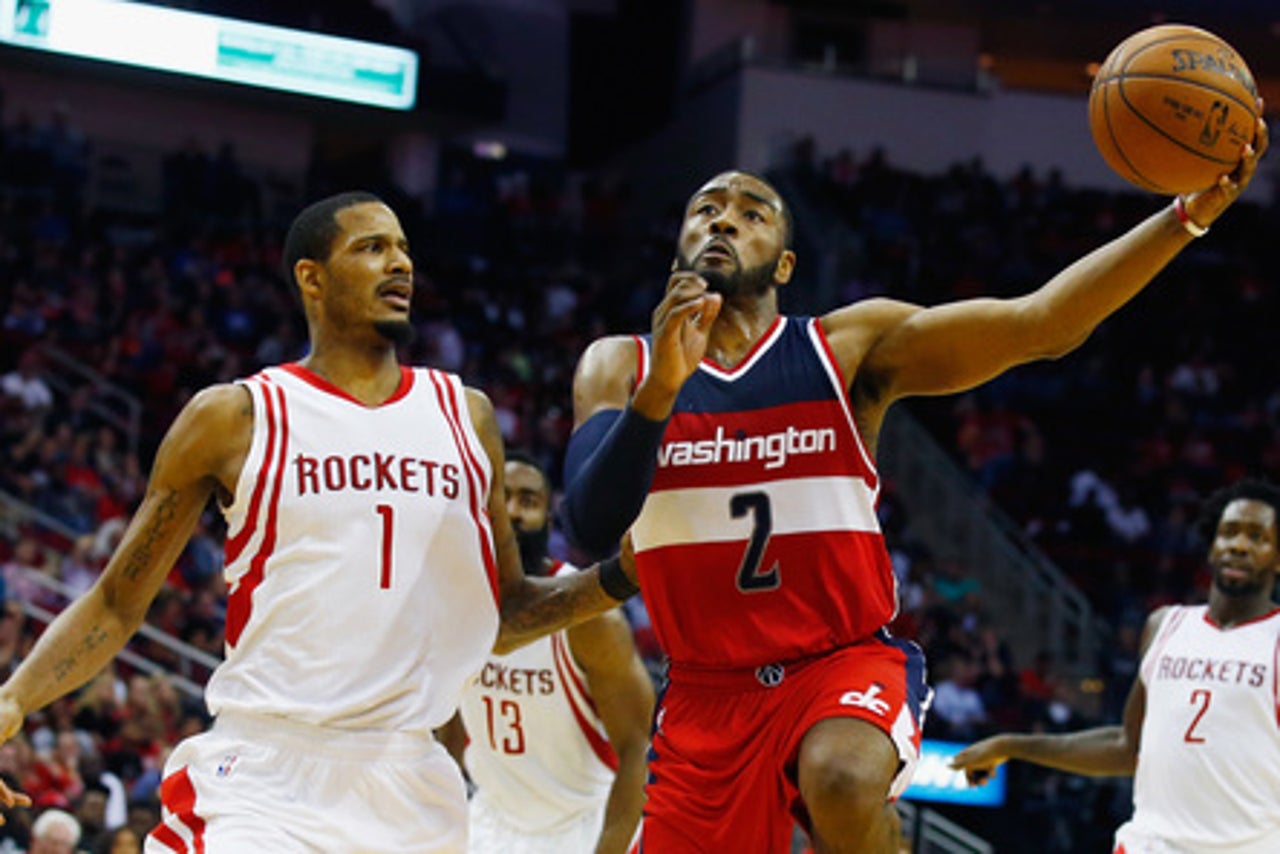 HOUSTON (AP) The Washington Wizards withstood runs from the Houston Rockets, and then used one of their own to pull out a much-needed win.
John Wall had 19 points, 13 assists and eight rebounds and the Wizards rallied for a 123-122 win over the Rockets on Saturday night to snap a three-game losing streak.
Ramon Sessions had 17 points off the bench, Jared Dudley had 16 points and Marcin Gortat had 13 points and 11 rebounds. The Wizards shot 52 percent.
''They fought tooth and nail for 48 minutes,'' coach Randy Wittman said. ''Not every call went our way. Not every play was executed right, but they fought for 48 minutes and came away with a win.''
Gary Neal had 12 points, and Bradley Beal and Garret Temple each added 11 for Washington.
''We defended well, we shot the ball well, we didn't turn it over too much,'' Wall said. ''We still allowed their runs. ... It was big to withstand their runs. Not getting big deficits was key for us.''
James Harden had 40 points, 11 assists and seven rebounds, but Houston lost its third straight.
Dwight Howard had 20 points and seven rebounds for the Rockets but was ejected for the second straight game. He got his second technical of the night with 8:08 left in the fourth after pushing Nene while the two tangled under the basket. Nene was also ejected for a double technical on the play.
''It affected us, but we got right back on it,'' Harden said of the Howard ejection. ''Just a couple blown opportunities. Once again when Dwight goes out of the game, the game changes for us, so we have to figure out a way to work on it.''
Trevor Ariza scored 17 points, Patrick Beverley had 15 points and Houston shot 48 percent from the field and connected on 17 of 35 from behind the arc.
Houston led 116-110 with 3 1/2 minutes remaining, but Gortat scored four points, Wall connected on a 3 and Dudley and Wall each hit two free throws during an 11-1 run to give Washington a four-point lead with 1:13 left.
Harden cut the deficit to 121-119 with a minute left, but Dudley extended the lead back to four with a layup with 37 seconds remaining.
After Harden responded with a three-point play to cut the lead to one, Wall missed a layup with 9 seconds left and Ariza grabbed the rebound. Harden missed a driving layup, and Josh Smith missed the putback attempt with 2 seconds left. Wall came out with the rebound and hurled the ball downcourt to seal the win.
''It's a one-point game, he gets to the basket, put some foul pressure on them and see what we get out of it,'' interim coach J.B. Bickerstaff said of the final play. ''Obviously, we came up short.''
HEAVY HEART
Wittman coached the game after his brother, Rick, passed away late Friday night in Indianapolis.
TIP INS
Wizards: F Kris Humphries missed his 13th straight game due to a sore right knee. ... Dudley was given a flagrant foul midway through the second quarter after wrapping his hands around Howard's neck while Howard went for a dunk.
Rockets: Houston assigned F K.J. McDaniels and F/C Donatas Montiejunas to its D-League affiliate Rio Grande Valley prior to the game Saturday. Montiejunas has missed the last 16 games with back soreness.
TALKING TECHNICALS
Howard was whistled for his first technical foul after putting his hands on the back of Dudley's neck following Dudley's flagrant foul in what appeared to be a joking manner. Howard was also ejected from Friday's game and has 12 technical fouls this season. Bickerstaff also earned a technical foul for running onto the court to call a timeout with 3:52 remaining in the fourth.
''These referees need to be held accountable for letting people attack Dwight and be that physical with him,'' Bickerstaff said. ''And dirty. It's not physical. If they let Dwight be physical and the game be clean, that's one thing. But, they're not clean with the way they play.
''We don't mind being physical. We're not afraid of that, but cheap is one thing. Playing to grab somebody's shoulders. Grab somebody's arms. That's not clean basketball. And, it's not just tonight, but tonight is just an example of it.''
UP NEXT
Wizards: Travel to Oklahoma City on Monday night.
Rockets: Host Miami on Tuesday night.
---
---