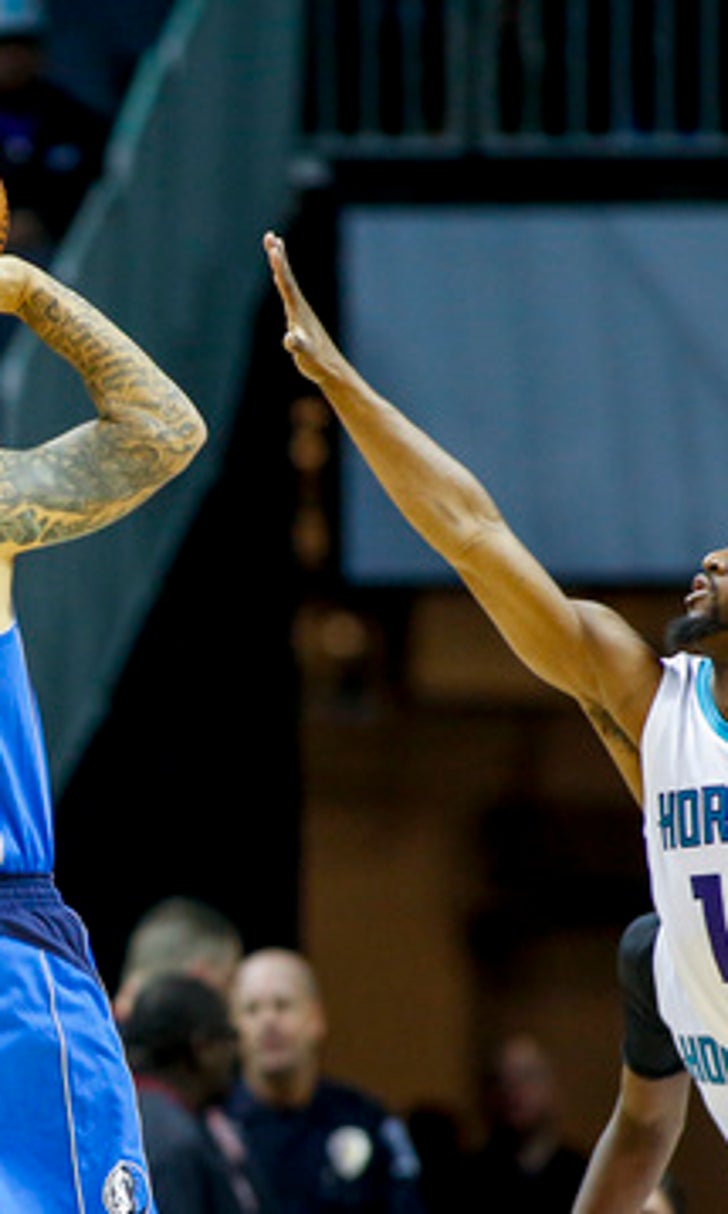 Walker lifts Hornets past Mavericks, 97-87
BY foxsports • December 1, 2016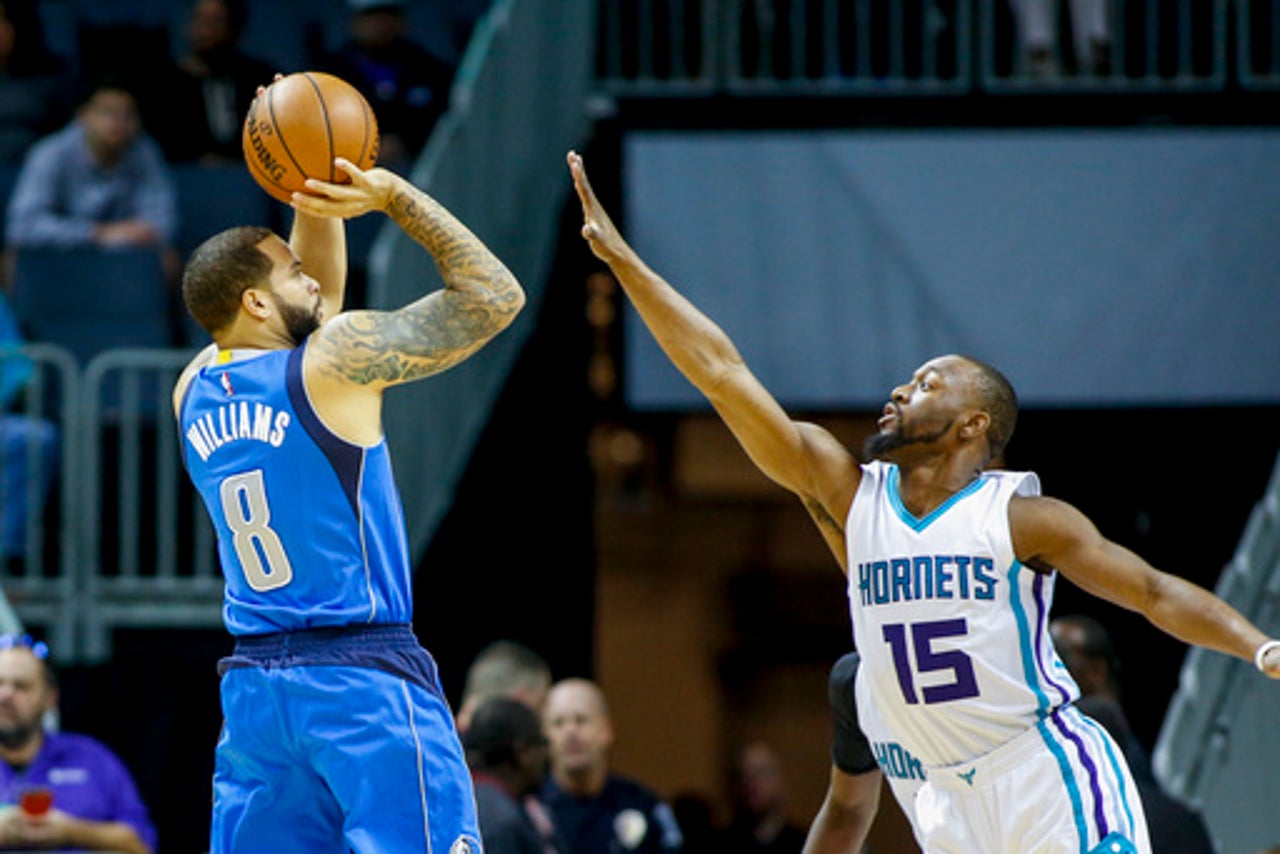 CHARLOTTE, N.C. (AP) Kemba Walker scored 18 points and the Charlotte Hornets beat the Dallas Mavericks 97-87 on Thursday night for their third win in the last four games.
Michael Kidd-Gilchrist added 14 points and Jeremy Lamb had 12 off the bench for the Hornets, who remained in first place in the Southeast Division.
Harrison Barnes scored 17 points and Justin Anderson added 15 for the Mavericks, who have lost 10 of their last 11 games.
The Hornets led by two when Walker drained a long 3-pointer to beat the shot clock with 3:51 to give his team the spark it needed. Lamb followed with a driving layup that resulted in a three-point play to push the lead to 86-78.
The Mavs would battle back behind Barnes to cut the lead to three, but Lamb hit two free throws and Walker buried a 3-pointer from the right wing with 41 seconds left to put the game out of reach.
The Mavericks entered the game 1-9 on the road but hung tough in the first half, battling back from an 11-point deficit to cut Charlotte's lead to 44-41 at the break despite shooting 33 percent from the field.
It was a close throughout after that, although the Mavericks never held the lead.
For the most part it was a subdued, lackluster game until the middle of the fourth quarter, when Mavericks center Salah Mejri grabbed the ball after it went out of bounds and cradled it in his arms until Roy Hibbert inexplicably attempted to rip it out. In a bizarre sight, the two 7-footers were wrestling for the ball long after the whistle had blown and finally tumbled to the floor together, sending long arms and legs flying in every direction.
Several players were seen laughing after the play, which resulted in Hibbert getting a technical foul.
TIP-INS
Mavericks: Deron Williams did not play down the stretch in the fourth quarter because he was on a minutes restriction. ... Dwight Powell fouled out with 1:18 left.
Hornets: Nic Batum, who received a $120 million contract this offseason, has struggled some with turnovers this season. He entered averaging 2.3 per game and had three in the first half. ... The Hornets were 22 of 31 from the foul line and shot 28 percent from 3-point range.
UP NEXT
Mavericks: Dallas returns home to host the Chicago Bulls on Saturday night.
Hornets: Charlotte concludes a three-game homestand on Saturday night against the Minnesota Timberwolves.
---
---