National Basketball Association
National Basketball Association
Wade dealing with custody issue
Published
Jun. 19, 2012 1:00 a.m. ET

Dwyane Wade has asked a Chicago judge to suspend his ex-wife's right to visitation with their two children after a weekend incident that delayed the boys' return to his custody and led to her arrest.
Wade's attorney, James Pritikin, filed an emergency motion and appeared in court Tuesday to have it heard, hours before the Miami Heat guard was to play in Game 4 of the NBA Finals against the Oklahoma City Thunder.
A hearing was set for June 26, which would be the date of Game 7 if the Heat and Thunder extend the series to its limit.
Wade told The Associated Press that his sons have been with him in Miami since about 6 a.m. Sunday - ''That's what mattered most to me, getting them here to be with me on Father's Day,'' he said - and that the incident has not adversely affected his play in the championship series.
Siohvaughn Funches-Wade was charged with two counts of attempted child abduction, two counts of unlawful visitation interference and one count of resisting arrest, Cook County Sheriff's spokesman Frank Bilecki told The AP on Tuesday. Another woman at the home at the time, Nadgee Alarcon, was charged with one count of resisting arrest, Bilecki said. All the charges are misdemeanors.
Funches-Wade posted $10,000 bond on Monday, Bilecki said, and is due back in court in August. It was not known if she had an attorney. According to a filing late Tuesday, the law firm of Kalcheim Haber LLC asked the court for permission to withdraw as attorney for Funches-Wade, saying it has been ''unable to resolve significant issues regarding'' the direction of her representation.
''Once again, S.L. has used our minor children as the proverbial pawns in this contentious dissolution of marriage action,'' Wade wrote in the filing, using initials to protect identities but referring to his ex-wife. ''This court must take action to protect our minor children from further exposure to the present environment S.L. creates while they are in her care and preventing S.L. from exercising her parenting time in a manner that is harmful to our children.''
The couple was divorced in 2010. Wade was awarded custody of the boys in March 2011. His ex-wife's appeal of that decision was denied in December, and the couple is scheduled to return to court in September in an attempt to complete financial terms of the divorce.
''The minor children have been subjected to great deal of drama/trauma as a result of S.L.'s conduct,'' the filing said.
According to the filing, the two boys were to be picked up by Wade's sister around noon Saturday so they could make a 3:05 p.m. flight from Chicago to Miami so they could be in South Florida for the entirety of Father's Day.
Wade's sister got no response at the home, and after ''several hours'' the sheriff's office was called to send someone to the scene, according to the filing. It also said Funches-Wade attempted to leave the home without the children when one of the responding deputies tried taking her into custody. The boys, at that time, were with Alarcon inside the home, according to the filing.
Wade eventually hired a private jet to bring his sons home early Sunday, and upon their arrival, his older son told him that Alarcon ''smacked him on the head,'' according to court records.
Records show Funches-Wade was transferred to a hospital after the incident on Saturday. She told officers she was experiencing shortness of breath and thought she was having an asthma attack.
Wade recently finished writing a book primarily about fatherhood and the custody fight for his sons. It will be released Sept. 4.
---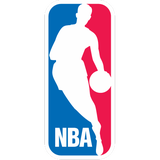 Get more from National Basketball Association
Follow your favorites to get information about games, news and more
---