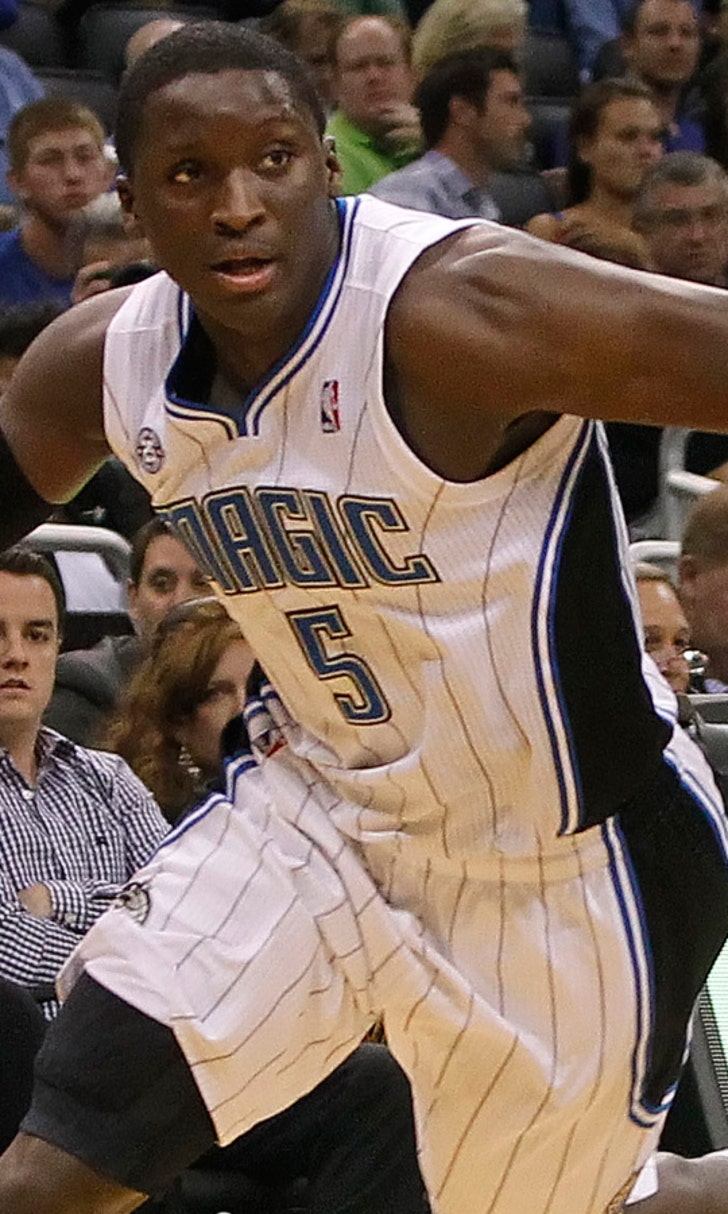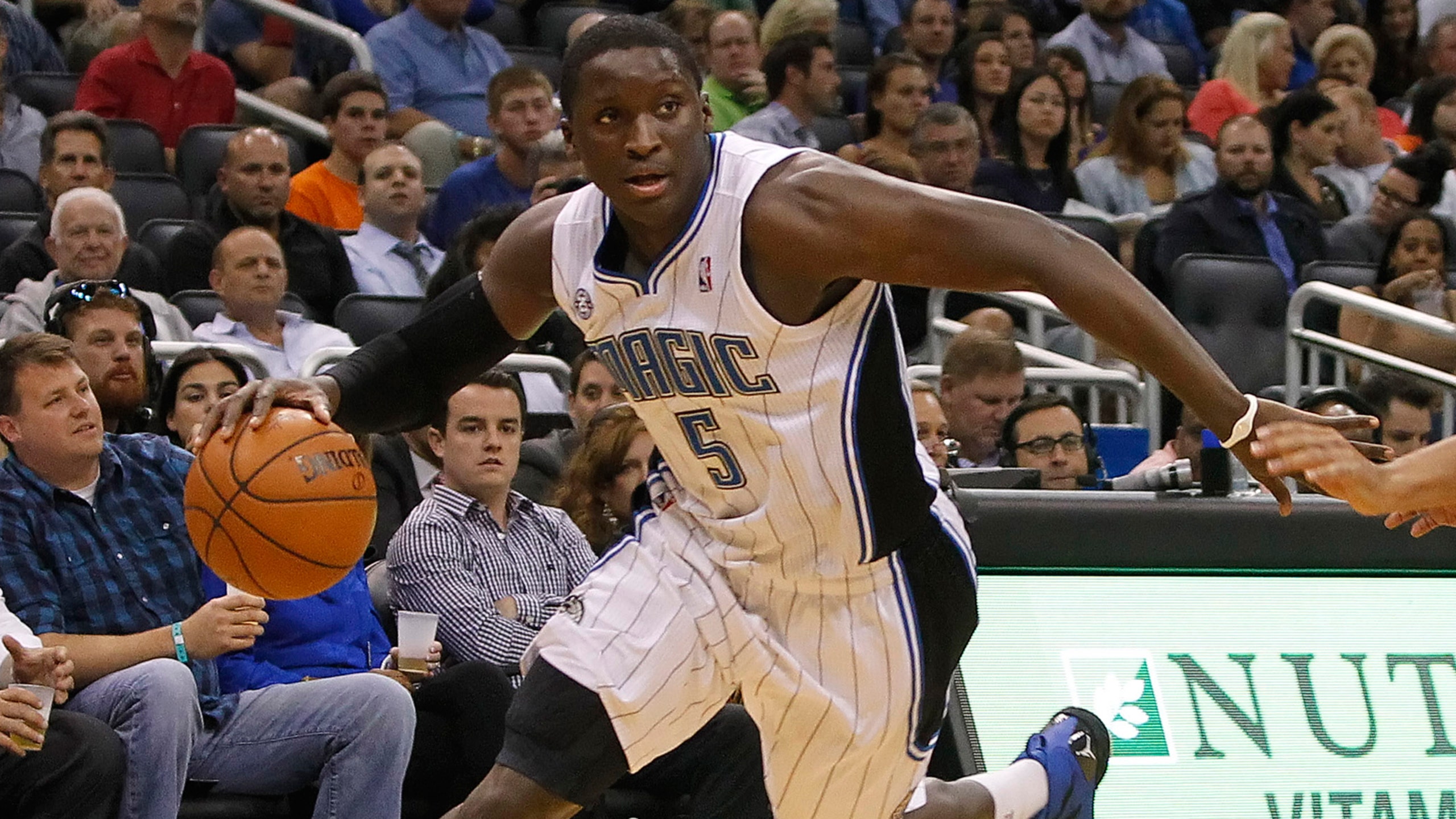 Victor Oladipo says mental part of his game is what he needs to improve the most
BY Brett Pollakoff • July 27, 2015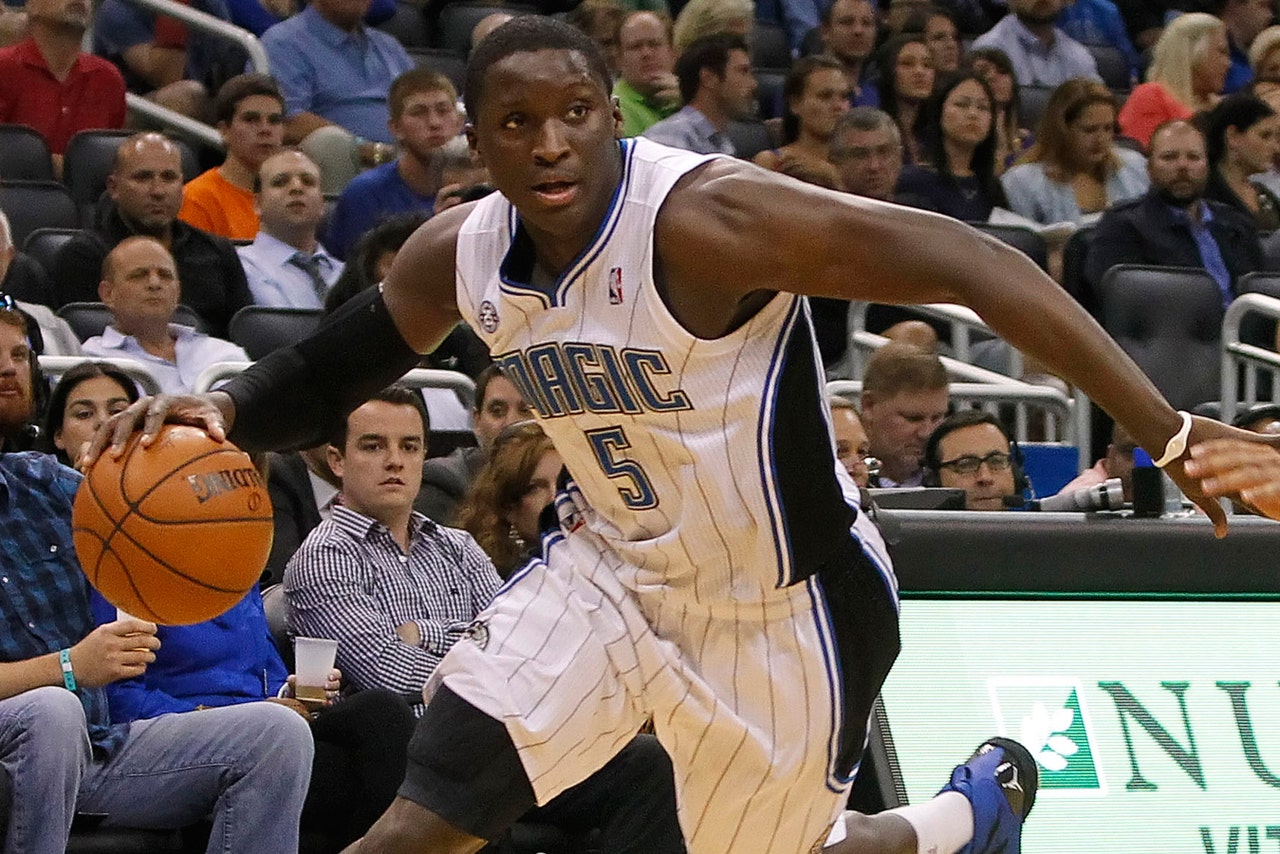 LAS VEGAS -- Victor Oladipo showed significant improvement in just his second NBA season, primarily due to being more comfortable with the game as a regular fixture in the Orlando Magic starting lineup.
Most young players target the offseason as a time to work on individual on-court skills, in order to become even more of a threat by the time the regular season rolls around. So what is Oladipo looking to improve upon this summer?
"My mindset," he told me, during an appearance at Jordan Brand's First to Fly event in Las Vegas this past weekend. "I think the game is 20 percent physical, 80 percent mental to me. I think when I fix my mental I'll be able to take that leap that I need to. And I'm working on that right now.
"It might sound crazy, it might sound like, who works on their mental? But that's what I need to do I feel like to take the next leap, so I'm really locked in on doing that."
It was an interesting response, but one that became more clear as Oladipo went into greater detail to explain exactly what he'd be focusing on.
"Uncertainty," he said. "Not knowing what to expect. A lot of things going on and stuff like that. But now that I know what I'm getting myself into, now that I know where I'm going to get my shots on the court, it's time to just lock in, you know what I mean? Play with a confidence that's unshakable. That's what I'm going for. That's what I'm working on. Honestly, not caring to a point. Which is not worrying about what other people think, what other people say, and just going out there and making sure I win the game, or help my team win."
As Oladipo prepares to enter his third professional season, he'll be doing so under the guidance of a new head coach. Scott Skiles was hired this summer as a replacement for Jacque Vaughn, who was fired in February after posting a winning percentage of just .269 in two-and-a-half seasons. But Oladipo is excited to begin that new partnership.
"I called him the day he got hired," Oladipo said. "He's actually a Big 10 guy, and his house is in Bloomington (Indiana, where Oladipo went to college). It's pretty crazy, it's a small world. He's a great guy. He knows what he's doing. Just going to Summer League practices and watching him run a practice, you could just tell it's a different feeling. It's a different vibe, but it's going to help us a lot. And I'm really looking forward to playing for him."
Oladipo has also had his eye on Mario Hezonja, the dazzling international prospect the Magic selected with the 5th overall pick in this summer's draft.
"I've been watching Mario for about a year now," Oladipo said. "He's pretty good. He's really good, actually. He's going to help us a lot and I'm looking forward to playing with him. He's a great person, too, from when I first met him this summer. Young kid — we're talking young kid, I'm a young kid! But he has a lot of energy, and has a little swagger to him, too. He's going to be great for us."
---
---