Victor Oladipo has competition as Magic's top dunker
BY foxsports • August 14, 2015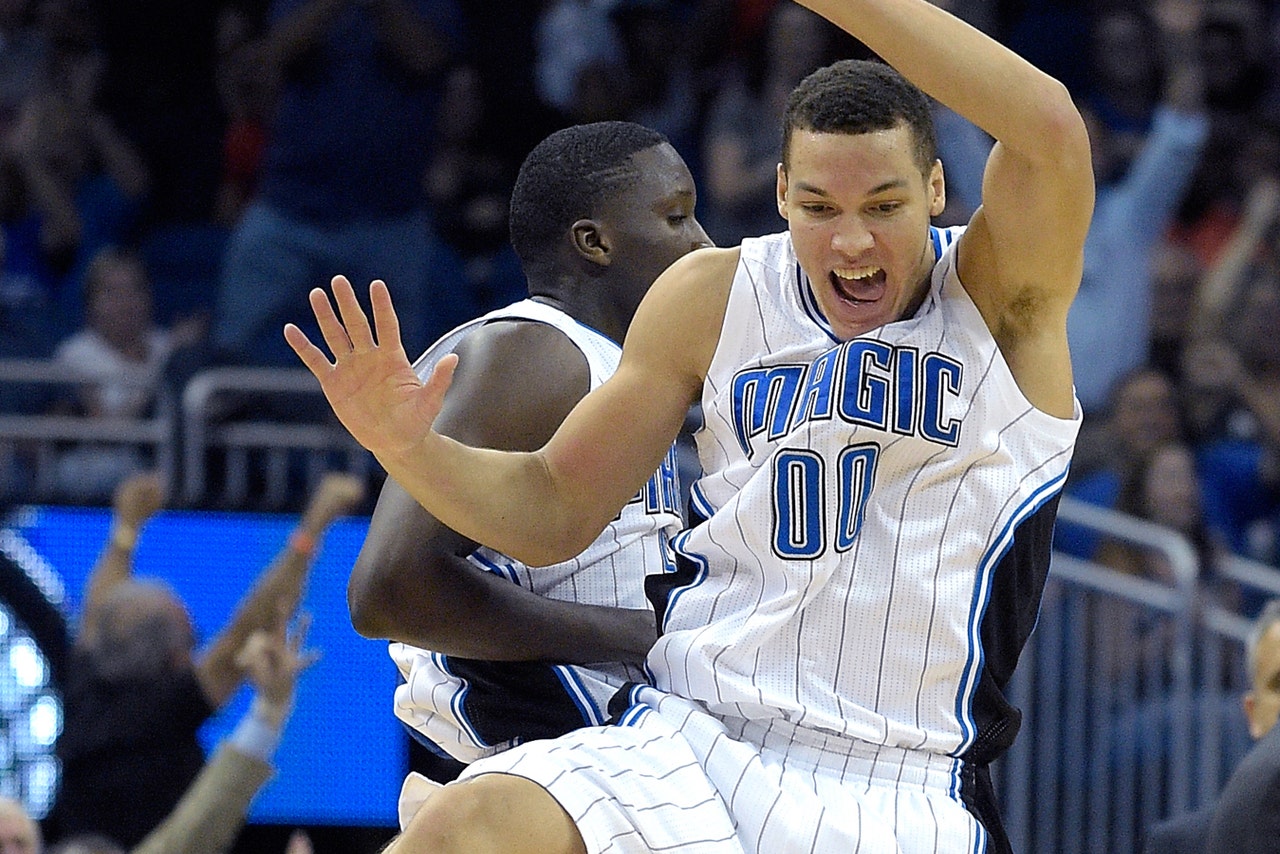 This week has seen plenty of evidence of just how amazing Orlando Magic guard Victor Oladipo is when he's soaring through the air and powering the ball through the rim. His dunks at Team USA practice and scrimmage have been viral sensations. It's just kind of what Oladipo does.
But is he unquestionably the Magic's best dunker? The folks over at Bleacher Report aren't so sure, as they instead listed Aaron Gordon as Orlando's best practitioner of the slam:
"First, the particulars. According to DraftExpress, Gordon stands 6'9" and checked in with a 39" vertical at the NBA combine. Only a handful of players taller than Gordon have ever posted a better vertical.
"Gordon accentuates his athleticism with power and the kind of acrobatics you don't often see from bigger players, frequently evoking comparisons to Blake Griffin."
This all might very well be true. The problem is that with Gordon's injuries in his rookie season, NBA fans didn't get much of a chance to see what he can do with his array of dunks. When highlight-level plays happen for Orlando, it's usually courtesy of Oladipo, which helps bolster his reputation.
But here's a glimpse of what Gordon can do when he's healthy and feeling creative.
And here's hoping that he's healthy in 2015-16 to give Oladipo a run for his money. A little friendly competition between teammates is always a good thing.
(h/t Bleacher Report)
---
---