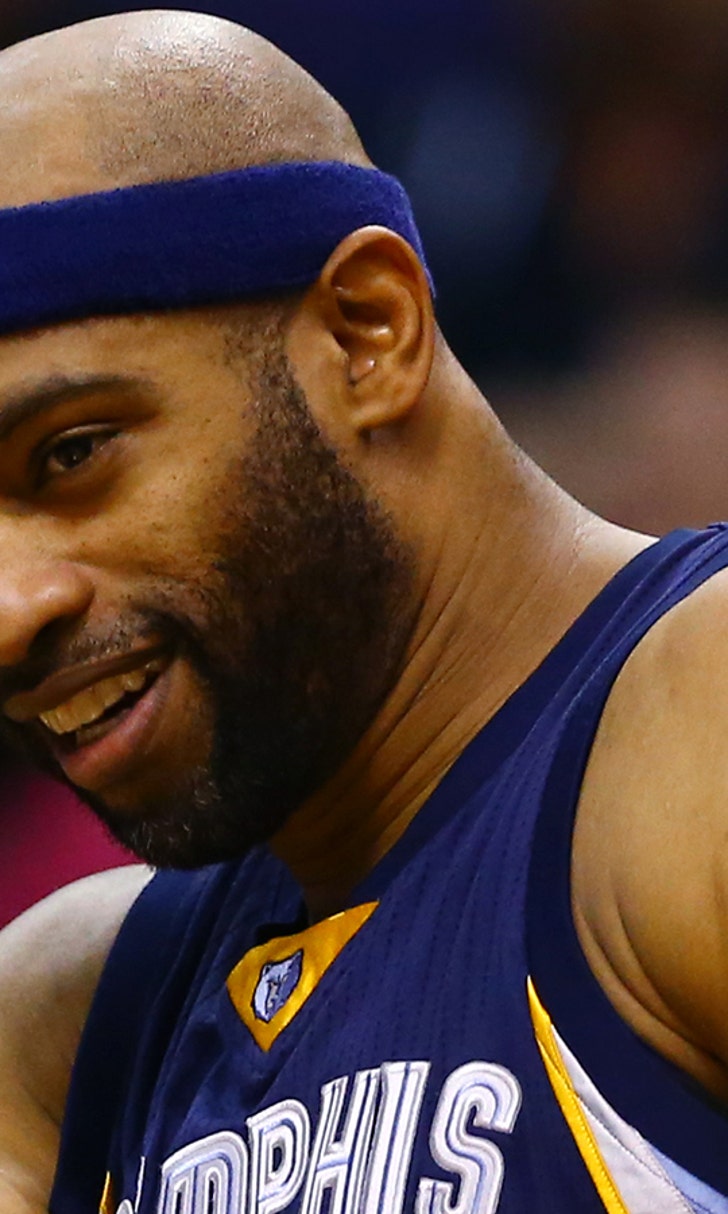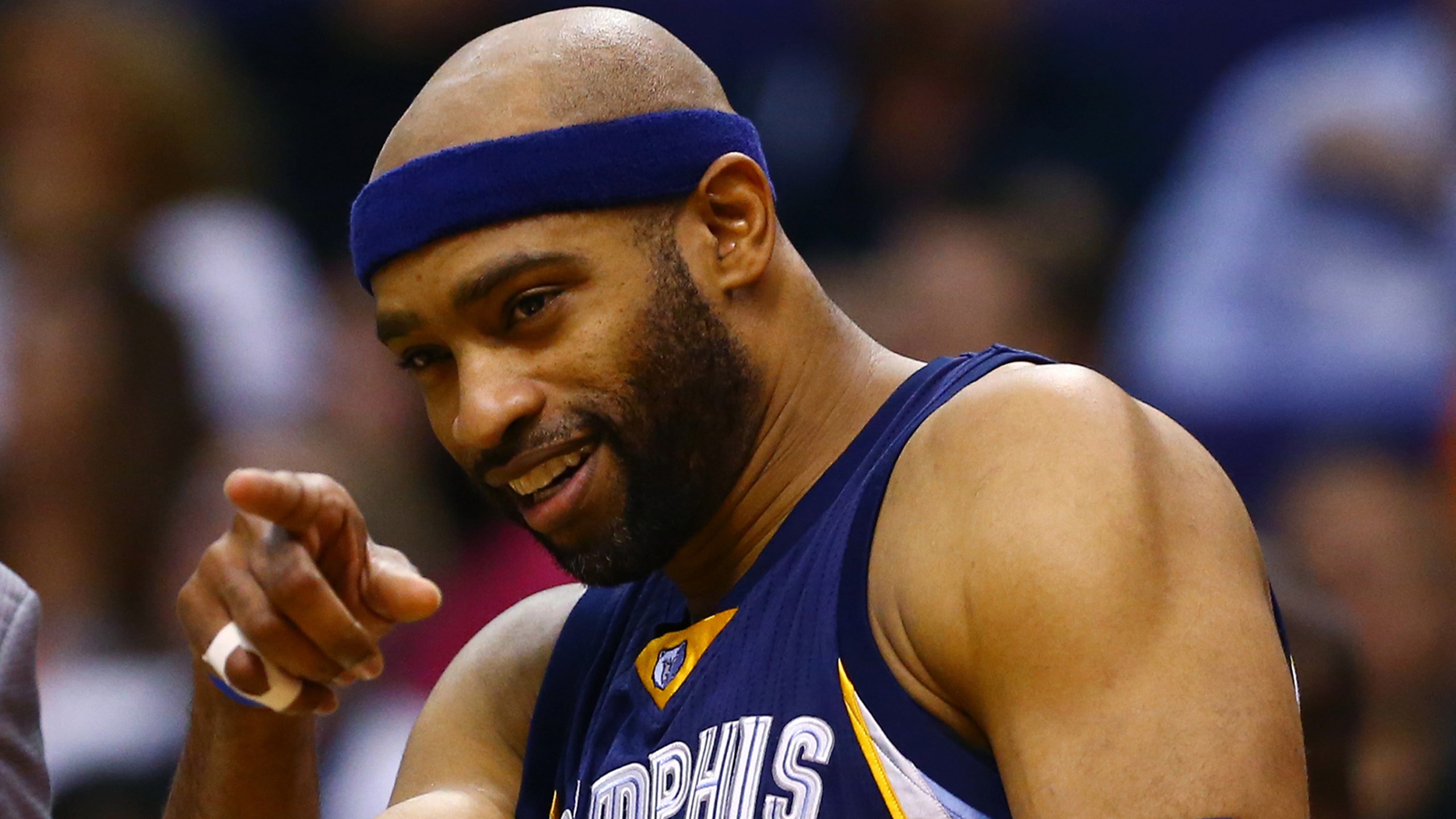 VC is getting the Kobe treatment, but has mind set on very rare 40-20
BY foxsports • February 5, 2016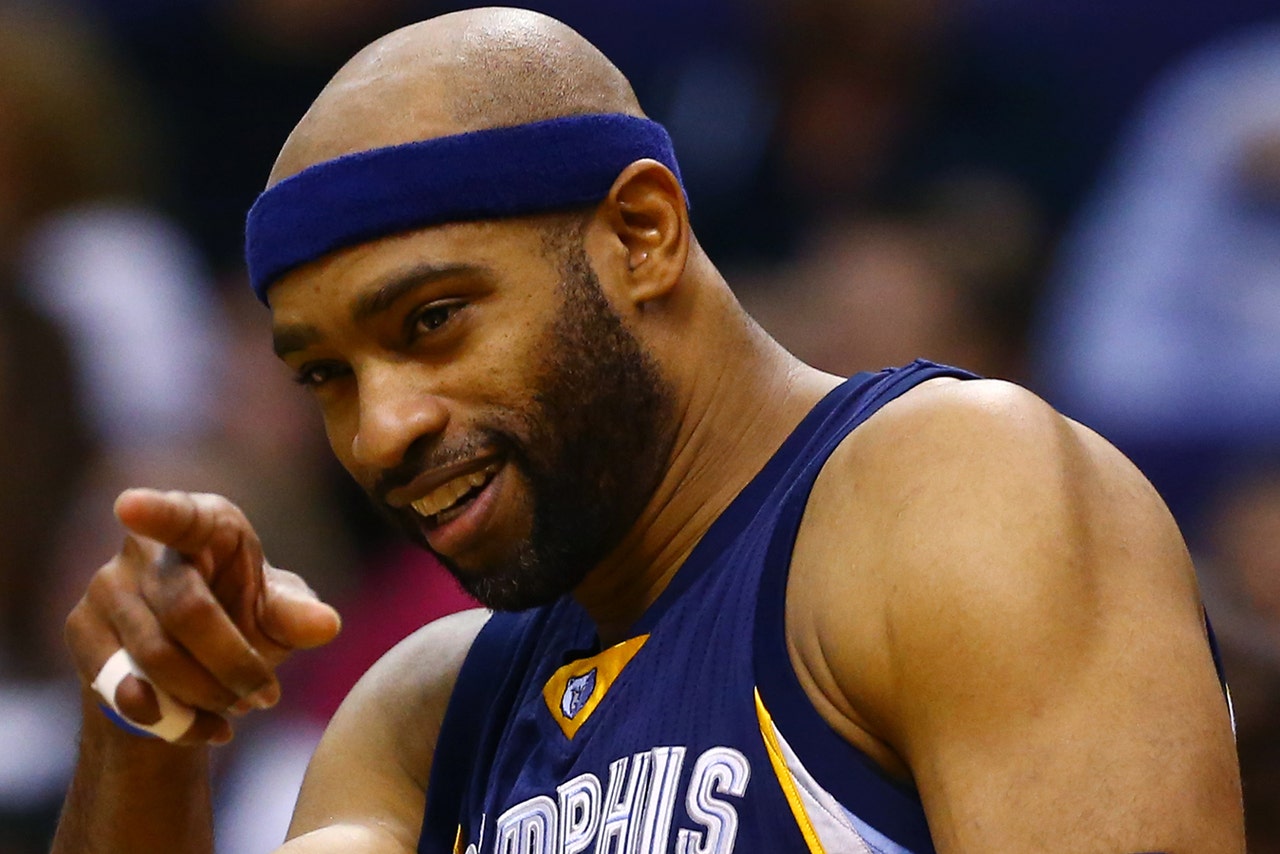 It's been a little weird for Vince Carter lately. The Memphis Grizzlies' grizzled vet has been noticing that opposing players and fans on the road have been giving him something of the Kobe Bryant tour treatment.
But while the Lakers' Bryant has announced he will retire at the end of the season, Carter has done no such thing and Wednesday said, via the Memphis Commercial Appeal, that he wants to match Bryant's 20 seasons.
Presently Carter, who turned 39 last month, is in his 18th season and his role has diminished to the point that one of the game's greatest scorers and dunk artists is averaging 4.0 points a game.
Getting to season No. 19 won't be an issue. Carter is signed through the 2016-17 season. He's making $4.1 million this season and will make $4.26 million next season, which is reason enough not to hang 'em up after No. 18.
The hard part might be getting to season No. 20. Will there be a market for a player who will turn 40 and whose 3-point percentage, so good for his three season in Dallas, has dipped below 30 percent during his two seasons in Memphis?
Carter is working on that situation. Coach Dave Joerger has used him sparingly, but might now have more reason to call Carter's number. Out of nowhere, Vinsanity has come alive in the last two games. He's 5-of-9 from the beyond the arc and 10-of-14 overall for a combined 26 points.
To put all that in perspective, consider this: Before these last two games, Carter had made 10 baskets in all of January -- not 3-point baskets, but any kind of baskets. From Dec. 19 to Jan. 28, he totaled the five 3s he's hit in the last two games. And his back-to-back games with 13 points each are just his third and fourth double-digit scoring games of the season, his first since he scored 10 points on Jan. 12 and one point off of his season-high of 14 points on Nov. 27.
While playing 20 seasons would be a major feat that few players have accomplished, hitting 20 seasons and age 40 is something only three players have ever done -- Kareem Abdul-Jabbar, Robert Parish and Kevin Willis.
There's a handful of players that got to 19 seasons and age 40. San Antonio Spurs legend Tim Duncan is in his 19th season and will turn 40 during the first round of the playoffs. He holds a team option for next season. Andre Miller turns 40 in March, but he is -- only -- in his 17th season. Kevin Garnett is in his 21st season. He turns 40 on May 19 and would need one more season to reach the 40-20 club.
If Carter, who has altered his nutrition and conditioning as his body ages, wants to join it, more power to him. If he can start hitting his 3s again with regularity, the Grizzlies might not make him move again to get there.
---
---