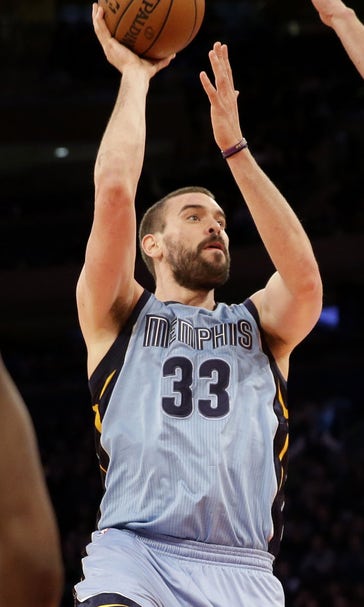 Upcoming free agent Marc Gasol says he hasn't ruled out the Knicks
BY foxsports • March 24, 2015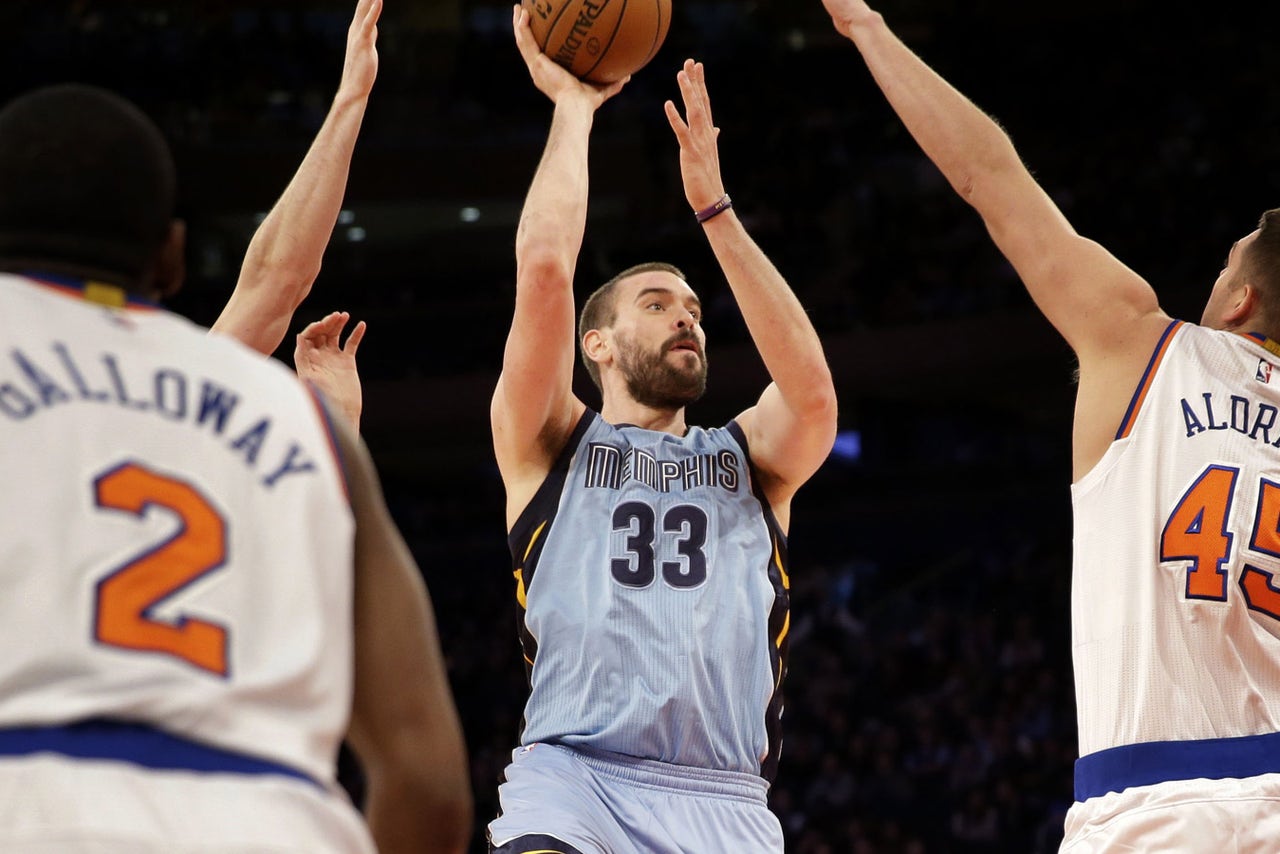 The Knicks have their own economy. 
They don't make money on dollars. They don't fuel themselves on concession money or ticket sales or memorabilia purchases or television contracts.
The New York Knicks feed on hope. Your hope, that is. 
If you're a Knicks fan, and you haven't tricked yourself into thinking your team was going to sign LeBron James or Dwyane Wade or Kevin Love over the years, you're doing it all wrong. 
Recently, Grizzlies center Marc Gasol has entered that category. The upcoming free agent and former Defensive Player of the Year sees his contract run up with Memphis this summer, and though everyone and their mother thinks Gasol is bound to re-up with his current team, that doesn't mean a man nearly guaranteed to receive a max contract can't tease Knicks fans for a bit, as he did speaking about free agency before his team trounced New York 103-82 Monday evening. From ESPNNewYork's Ian Begley:
"I haven't ruled anything out because I haven't thought about anything so it would be [premature]," Gasol told a small group of reporters after the Grizzlies' morning practice at Madison Square Garden. "The reports and stuff like that, I don't know where they come from because in my mind I haven't thought about it. I have no [idea] how they can go there. I don't know. ... We're in the final stretch of the regular season and we want to get in a good feeling for the playoffs so, trust me, I'm not worrying or thinking about those things yet."

Sheridan Hoops reported earlier this month that Gasol wouldn't consider the Knicks because of the financial implications. Gasol can make more money if he remains in Memphis instead of signing elsewhere.
It's not just about the money, either...presumably. Gasol is, of course, Spanish, but he went to high school in Memphis. The city has more of an emotional pull than people who think he's just a simple basketball transplant realize. 
Gasol is in the midst of a career season, averaging 17.8 points and 8.0 rebounds per game. He remains one of the NBA's best defenders.
The 50-21 Grizzlies have the second-best record in the Western Conference and look like serious contenders to play into May or June. The Knicks, meanwhile, stand at a woeful 14-57, the worst record in the NBA. They do actually own their first-round pick, which means a vaunted talent could be coming into New York, but a team with 14 victories is always going to have trouble recruiting free agents, even if it is one who sells hope like lemonade. Still, Gasol insists he isn't thinking about free agency just yet. From Begley, again:
"I don't know what factors will play into my decision but the factors that are there today, you can't change the past," Gasol said. "You can't change where I've been for the majority of my life as an adult. I came to Memphis when I was 16. My family's been tied to the franchise since the franchise has been in Memphis. You can't change that.

"I don't know what the future holds but I know what the past and the present is. I think that's pretty clear and we'll see how it goes going forward we'll see what factors go into my decision. I haven't put them down or written them down or even thought about them because I think there's no time. Like I said, it's just not a process you can go through in the season."
But yeah, he's probably going back to Memphis. 
---
---