National Basketball Association
National Basketball Association
Underdog role a change for LeBron
Published
Jun. 11, 2012 1:00 a.m. ET

From the moment this roster was conceived, its call to greatness stamped with that now-infamous declaration of where LeBron James was taking his talents, the one thing it could never be is an underdog.
Yet here we are, on the eve of another NBA Finals for the Miami Heat, and the most bizarre thing has happened. LeBron has run into an opponent, and particularly a player, he's not supposed to beat.
The Oklahoma City Thunder are favored to win the NBA title, both in Las Vegas and by a public that watched Kevin Durant dismiss the San Antonio Spurs while the Heat needed a desperate Game 7 fourth quarter to finally drive a stake through the aging Boston Celtics.
Maybe this changes everything for James, who clearly struggles with the burden of expectations. For all the nitpicking in certain late-game moments, he has largely been overwhelming in these playoffs, able to produce his best basketball when his team was on the verge of imploding and the world was ready to laugh.
But saving the Heat against Indiana and Boston is an entirely different kind of challenge than what lies ahead in Oklahoma City. Unlike last year against Dallas, James can be excused for losing this one. He cannot, however, afford to wither from the moment once again.
That's what is so fascinating about this series and why it's the matchup nearly everyone outside of Boston and San Antonio wanted to see. One elite team built through the draft, the other on a free agency reality show. One superstar who relishes having the last shot, another who has been haunted by his reluctance to take it. The two best players in the game, each racing to win their first championship.
This is rich stuff, as compelling a finals matchup as we've had in the post-Michael Jordan era. The only one that even comes close is 2008, when Boston's Big Three took out Kobe Bryant's Lakers in six games.
This series, though, comes with even bigger implications. Because as long as James remains without a title, the Heat will never be able to live down that celebration in July of 2010, a moment that suggested their domination of this league was preordained. From then on, it would either be championship or failure, and already this group has been defined by their spectacular collapse last year against Dallas.
If James hadn't disengaged from that series, when the Heat were on the verge of taking a 3-1 lead, all the questions and critiques would be moot by now. Instead, James only had more to prove this year, responding with his third MVP trophy and a playoff performance that dragged Miami to the finals despite Chris Bosh's injury and Dwyane Wade's inexplicable struggles.
Some will say none of that matters if James rides off into another empty summer, and maybe that's true to a large degree.
But Oklahoma City is better than the Heat, with a younger core, a bigger front line and a deeper, more versatile bench. If you want to look for obvious Miami advantages, you're not going to find very many. Even in a scenario with Bosh getting healthier and Wade finding some consistency from one half to the next, this seems to be the Thunder's series to lose.
Going 0-for-3 in NBA Finals would take a big chunk out of James' legacy, especially since it would mean Durant beating him to a ring. It has never really been a legitimate debate, the idea that anyone but James could be the preeminent player of this generation. But if Durant wins his first title at James' expense, the momentum behind that paradigm shift would instantly become very real.
Thus, it is incumbent upon James — even if Miami loses the series — to continue playing the best basketball of his career.
He is coming off a series against Boston in which he had six 30-point games, five 10-rebound games and shot 53 percent, and he did it with the understanding that a loss would have effectively meant the end of the Big Three experiment and the ultimate acknowledgement of failure.
That's performing under pressure. But this is a different challenge because James has not yet won his aura back. The Dallas series damaged him that badly, and at first it seemed that the only redemption was a title.
He'll get it, of course, if the Heat win. But at this point, his best hope may be a one-year reprieve, something he can surely get if he goes toe-to-toe with Durant in this series. Maybe it should never have to come to that for a talent like James, but it has. His reputation can survive a finals loss if he plays with the same ferocity he did against Boston and challenges Durant to be just as great. It cannot survive him slinking to the corner and playing hot potato with the basketball in the fourth quarter of close games like he did last spring.
Not since he took Cleveland to the finals in 2007 has James entered the playoff series as such an underdog. But never has it been more important that he be great.
 
---
---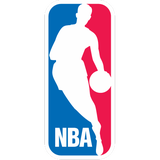 Get more from National Basketball Association
Follow your favorites to get information about games, news and more
---