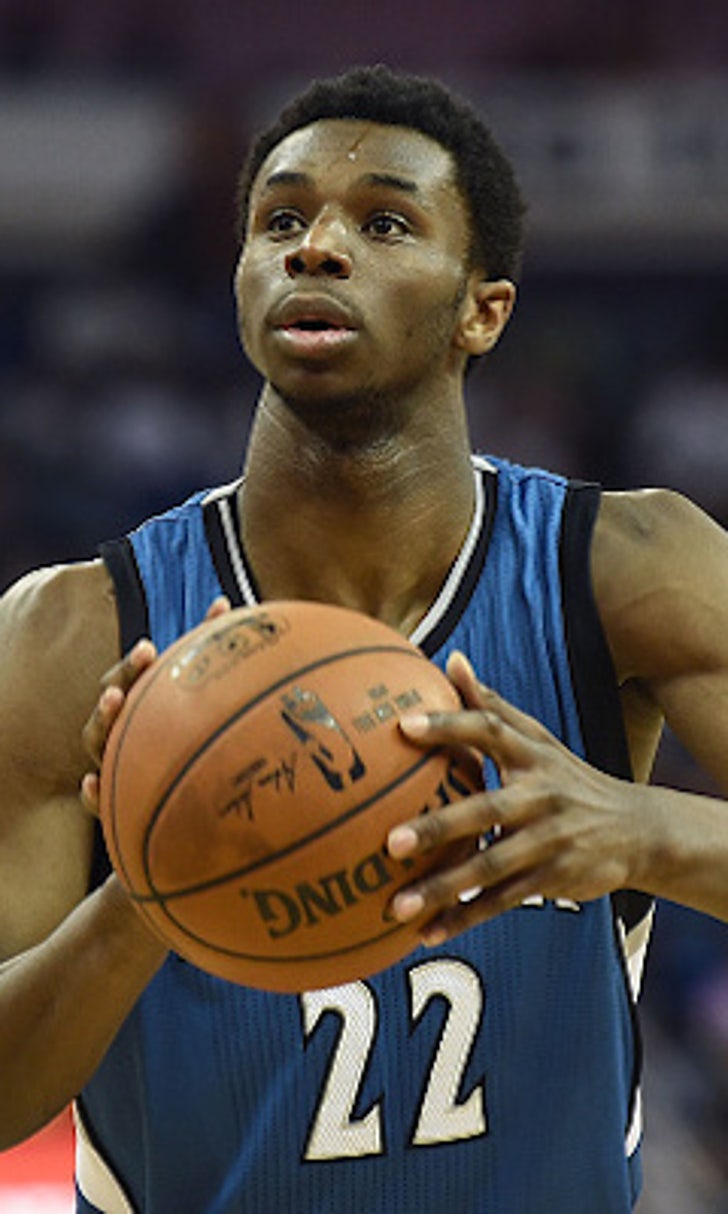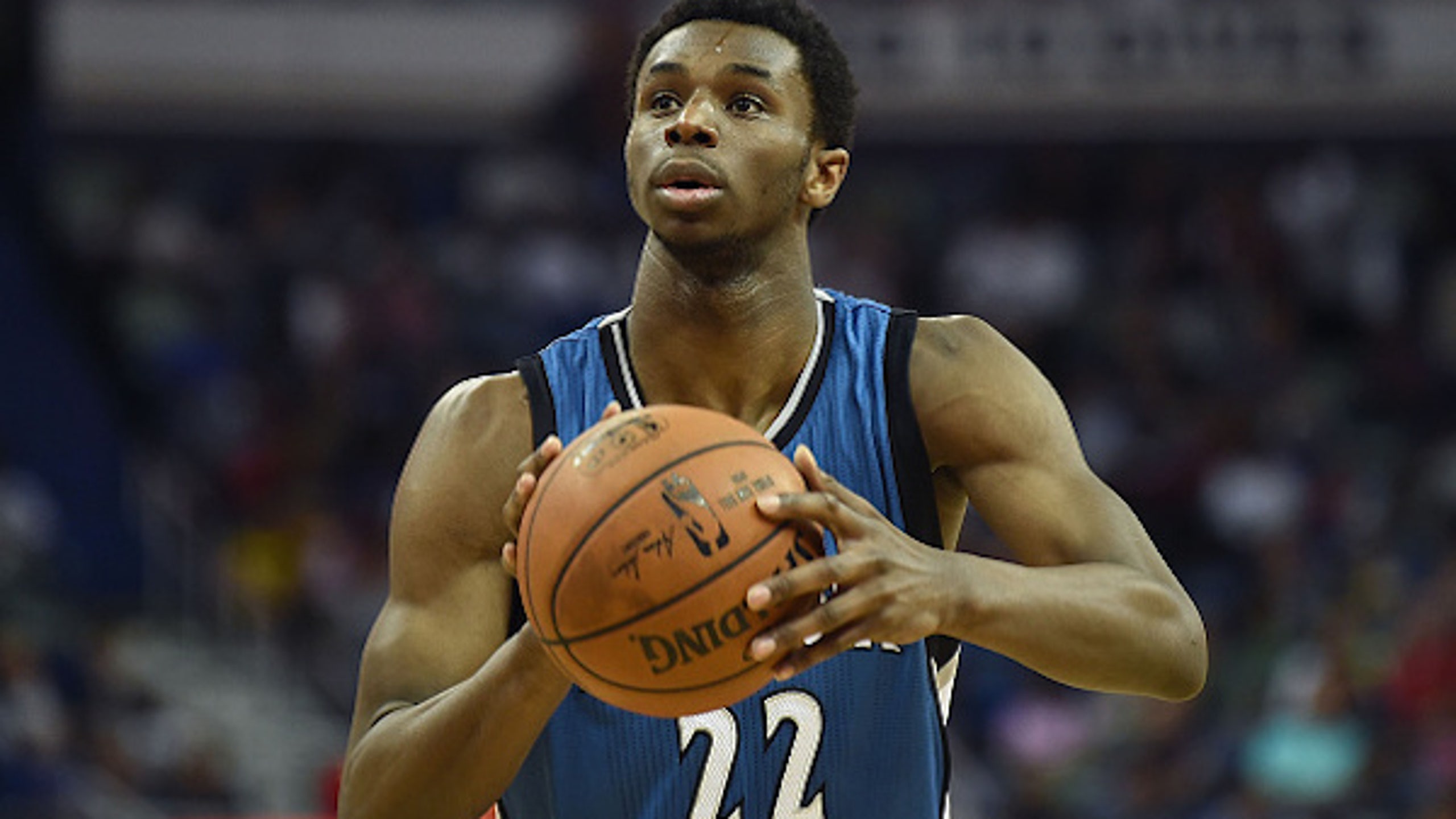 T'Wolves' only concerns should be Andrew Wiggins, NBA Draft
BY foxsports • June 11, 2015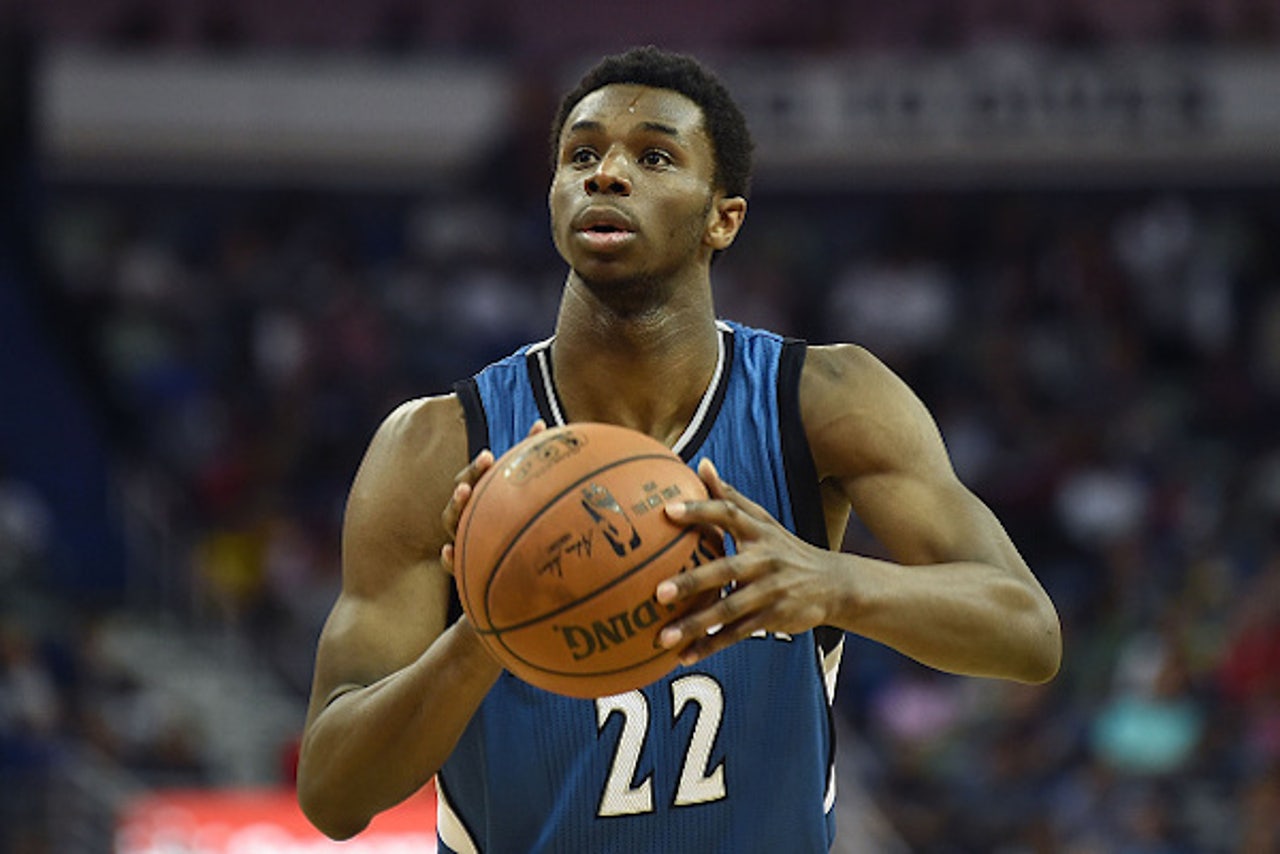 By Joseph Nardone
The offseason has already started for every NBA franchise, sans the two participating in the Finals. Free agency, the NBA draft, severing ties from some players and re-signing others, as well as the development of current inhabitants of their rosters are all part of the process. These are all huge cogs in the wheel, central components of the potential future successes of organizations if done right — but we'll get to that in a minute.
That's not breaking any new ground to traditionalist. However, there is a growing trend going on in the NBA, one which the T-Wolves should look to emulate. The more honest approach of not trying to "win" the offseason by way of making halfhearted roster moves that in no way realistically helps the team. Really, those transactions are more to balance the delicate hearts of the fan base for reasons (ticket purchasing). Yet, as more general managers and owners start to completely buy-in on their own strategy, so too have many season ticket holders.
Philadelphia fans have taken on the role of "understanding friend" to the Sixers being a team who is willing to tell them all the horror which will be about to be put in front of them. Whether you agree with them tanking year-in and year-out, in the hopes of landing a future superstar in the NBA Draft, at the very least the organization is not trying to trick their fans into thinking they will be good anytime soon. However, they've enacted a plan, one which they've shared with everyone with a set of eyeballs, and the fan base has been relatively patient with the whole thing. And, even if they weren't, the Sixers aren't backing down from a plan they believe in.
A similar thing recently happened with the Orlando Magic. Currently comprised of a young roster that's not ready to win, Orlando did the correct thing when they hired Scott Skiles. Or, actually, when they hired aguy they are going to fire because they know who they are in the "right now".
All of that brings us to Minnesota, who should do what is best for the team getting better going forward instead of continuing the more traditional NBA masquerade of maneuvers of trying to do what they think will be popular decisions by the fan base.
That means that the Timberwolves have two offseason objectives — only two.
1 – Make sure to give Andrew Wiggins whatever he needs to continue his development in a way which will result in him hitting his potential as soon as humanly possible.
2 – Scout the NBA Draft to the point of knowing what kind of underwear top prospects wear because the number one overall pick could (and should in a blue sky scenario for them) be the pillars of their organization to Wiggins' foundation.
It seems rather obvious, but they should do those two things while pretty much ignoring everything else. The rumors about Ricky Rubio? Who cares? Either trade him, don't, or whatever. None of it matters because he's not going to be a part of the team when they're good enough to compete at a high level.
Apply the above to every member on the Minnesota roster. Every. Single. One. Even the, well, not sure which adjective to use, Zach LaVine — who is essentially house money at this point. If he develops into something great — awesome! If LaVine stays a mere athletic marvel and nothing else — oh well. It shouldn't matter.
Obviously, I don't mean for the Timberwolves to not allow any of their guys in the building to work out or to flatly tell them that they don't care all that much for their talents. It is more of a theoretical thing, much like what Philly and Orlando has done.
Minnesota has to know that they are far from being as competitive as the top players in the Western Conference. That said, they should start building in such a way that acknowledges it. No haphazardly overpaying for a free agent everyone knows results in no tangible improvements which makes the team so much better that it justifies the signing; Don't worry as much about the loose ends currently on the roster and — more importantly — their feelings when it comes to trade demands, looming free agency, or any other potential transaction that could hold a team hostage; and most certainly zero worries outside of making sure the team is building the best version around Andrew Wiggins going forward.
That should be the goal of every NBA franchise. All of them. No more overpaying for "name" guys who are behind their prime in an effort to trick fans into thinking they'll be competitive the following season, or any of the other more traditional ways which organizations attempt to guise rebuilding teams as bad undertakings of being competitive. It's all hogwash.
There are very few ways to become top-tier teams in the NBA. Really, honestly, only one — which is to not only get lucky to land the correct ping pong balls in the NBA Draft, but to be charmed enough that the player selected ends up being transcendent enough to alter a franchise's projection. Free agency does't work that way, at least not usually, nor does building teams strictly be way of putting "B-plus" level players together. There has to be a star, and historically speaking, almost all of them that end up winning titles do so with the team they were drafted by (with LeBron James being a very recent, obvious exception).
Minnesota already has their transcendent superstar in Andrew Wiggins. Now it is up to them to build around him while avoiding all the pitfalls that is pretending to be more ready to compete right away. Their only logical, honest, and reasonable next step is to find him the best second-fiddle possible — and they just so happen to be fortunate enough to have the ping pong balls bless them to be in a position to do so.
That's it. Ignore the rest of the nonsense because that's all it is. As miserable as it is to admit it, the rest of the moving pieces don't really matter because very few, if any, will be around when Wiggins — and his potential wing man — are ready to take their place among the league's best and carry the Timberwolves over the metaphorical hump.
More from Crossover Chronicles:
---
---