National Basketball Association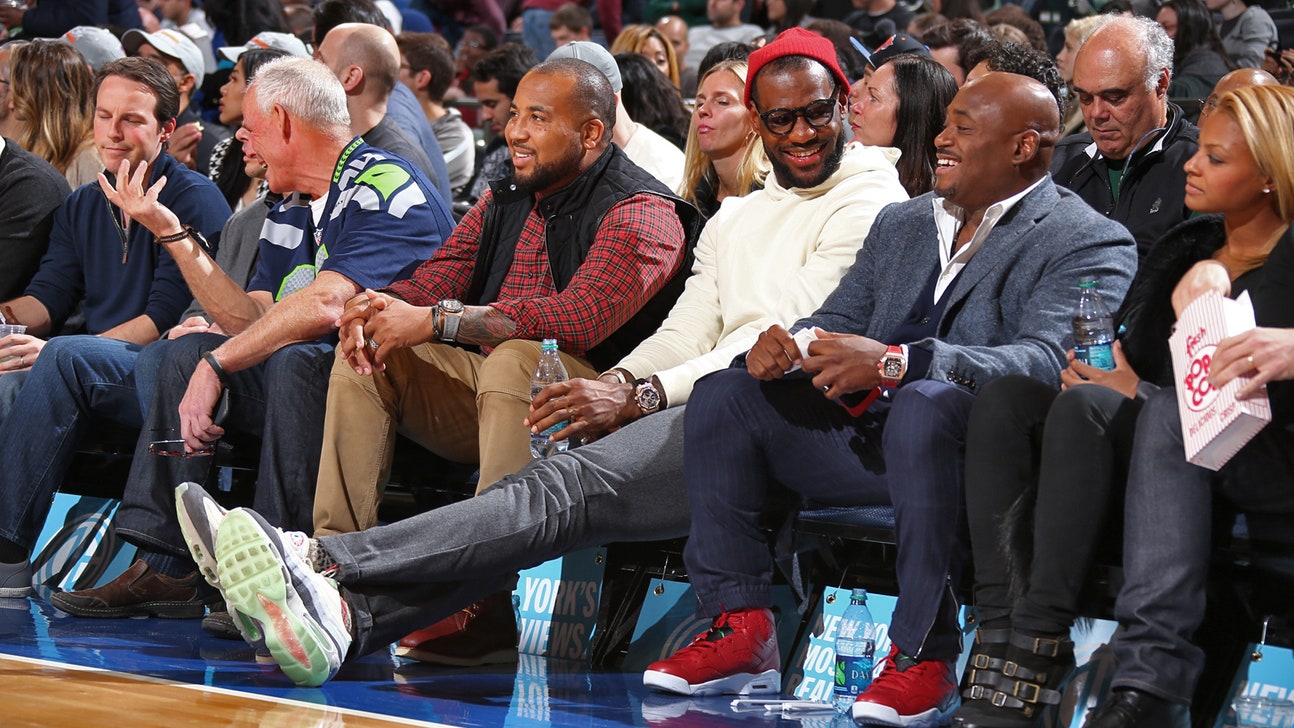 National Basketball Association
Trail Blazers win fourth straight, drop Knicks to 4-18
Published
Dec. 7, 2014 10:44 p.m. ET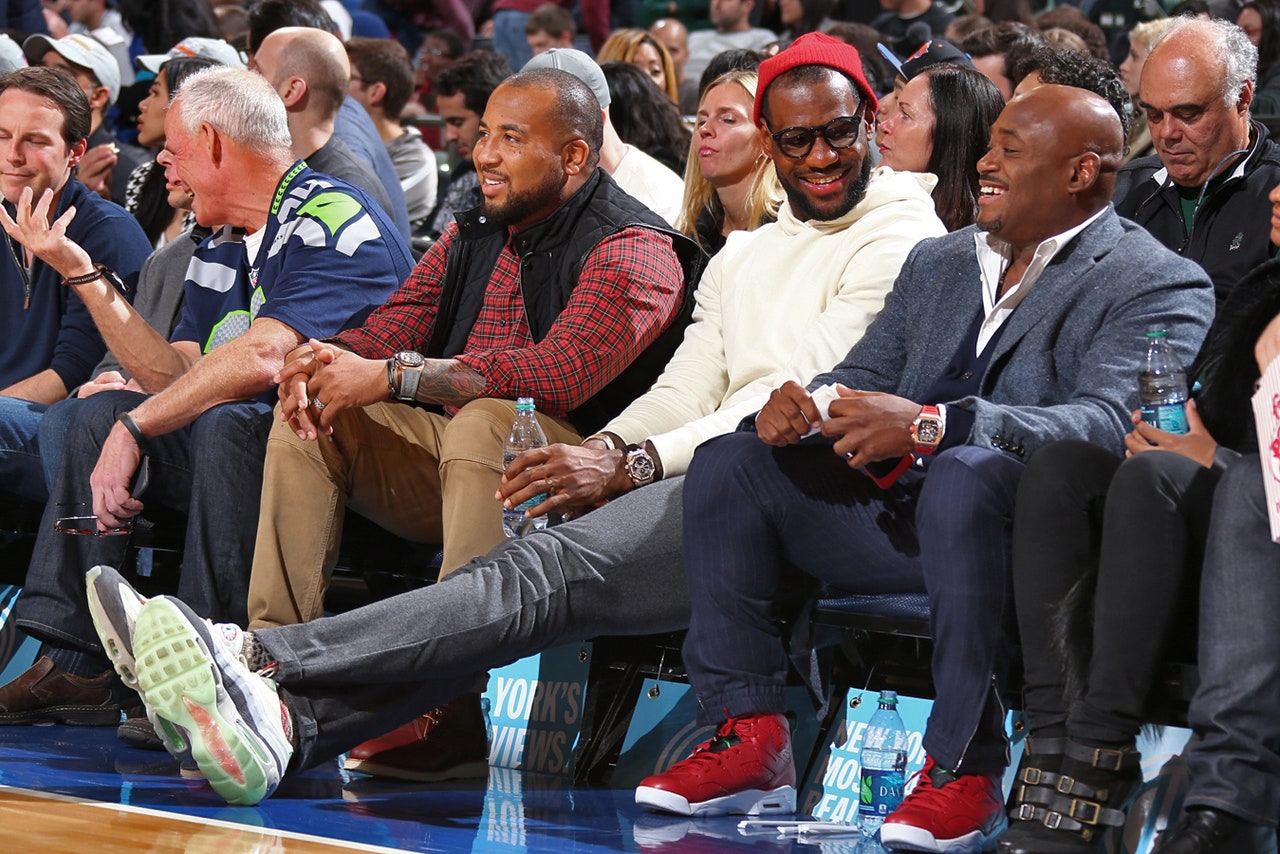 Portland coach Terry Stotts always knows he can dial up LaMarcus Aldridge's number when the Trail Blazers need someone to settle them down.
Aldridge scored 24 points, including six in the final 2:46, and the Trail Blazers regrouped after blowing a 11-point lead in the fourth quarter to beat the New York Knicks 103-99 on Sunday night for their fourth straight victory.
"He does that often," Stotts said. "He's a stabilizing influence at the offensive end. We have a lot ways we can score, but when things are going a little sideways we usually rely on him."
Carmelo Anthony had 23 points with LeBron James sitting courtside, but the Knicks lost their eighth straight and 12th in their last 13. J.R. Smith scored 20 points off the bench and Amare Stoudemire added 16 for New York, whose 4-18 start is a franchise worst.
"Losing games as close as we are losing them, whether it's five or six points over the past 13 games, this is new to me. This feeling is new to me," Anthony said.
"This situation is new to me. But, we're not going to stop and I'm not going to stop. The easy thing to do is to stop right now, hang your heads, and nobody is going to feel sorry for us so we've got to keep on going."
The Trail Blazers came in having won four straight over New York. It seemed they were on their way to an easy victory, leading 92-81 with 7:35 left after Wesley Matthews, who scored 17 points, capped a 9-2 run of his own with his second 3-pointer in that spurt.
The Knicks then went on a 16-5 run, taking the lead on Anthony's basket that gave them a 97-95 advantage with 3:33 remaining, Damian Lillard made a free throw, and after a turnover by Stoudemire and a Knicks timeout with 3:19 to go, Aldridge made two free throws to give Portland the lead for good, 98-97 with 2:46 left.
"Coach came to me. I did my best to either make a shot or try to get to the line," said Aldridge, who also posted 11 rebounds, his fifth straight double-double against New York.
The Knicks cut it to 100-99 on Stoudemire's dunk with 1:27 left. But just like Aldridge did back on Feb. 5, when he hit a turnaround jumper with 35 seconds to seal the win for the Trail Blazers at Madison Square Garden, the All-Star forward answered right back with a 14-foot jumper and Portland held on to improve to 16-4, tied for the second-best record in the league.
"This is history. Reggie Miller and all those guys have had big games here," Aldridge added. "It is always fun to come to this building and play good."
With a night off in New York before Cleveland visits Brooklyn on Monday, James was back at Madison Square Garden for the second time in four nights. He helped the Cavaliers beat the Knicks on Thursday.
"I knew he was in town, but I didn't believe that he would come," Anthony said. "That just goes to show what type of guy he is regardless of what team he's on. There's a support system there. I took my hat off to him for coming to support me tonight. At the end of the day he had a couple of days off and he came to support. I don't think you can say anything bad about that."
TIP-INS
Trail Blazers: Before Stotts took over, the Trail Blazers were 2-3 in their previous five games against the Knicks. . Portland improved to 13-1 when scoring over 100 points. . The Trail Blazers are now 9-0 against the Eastern Conference.
Knicks: New York is 2-9 in games decided by five points or less. ... The Knicks have lost 16 of their last 18 games.
LENDING A HELPING HAND
Portland continued sharing the ball, dishing 21 assists. The Blazers are the only team in the NBA that has totaled 20 or more assists in every game this season. The Trail Blazers had 20 or better in their first 27 games of the 1993-94 season. 
---
---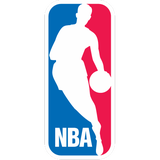 Get more from National Basketball Association
Follow your favorites to get information about games, news and more
---