National Basketball Association
National Basketball Association
Trail Blazers 125, Magic 119, OT
Published
Jan. 8, 2013 6:59 a.m. ET

Wesley Matthews thinks the Trail Blazers are better suited for overtime.
That made it tough on the Orlando Magic, who were handed their ninth straight loss in Portland's 125-119 overtime victory on Monday night. The Blazers have won all five of their games that have gone into extra periods this season.
LaMarcus Aldridge led the Blazers with 27 points and 10 rebounds, and Matthews finished with 24 points - including a dunk that all but sealed it with less than a minute left.
Both teams were clearly exhausted by the end.
''It's alright. We'll take it,'' Matthews said. ''For whatever reason, this team is built for overtime. I'd rather not go into it, I'd rather win it in regulation. But we dug deep.''
J.J. Hickson added 20 points and 15 rebounds for his 20th double-double this season for the Blazers, who have won three straight overall and 11 of their last 14 games. It was Portland's eighth straight win at the Rose Garden.
Nicolas Batum, who finished with 16 points and 10 assists, said Portland's OT successes are a credit to how well the players have come to know each other.
''The way we play in overtime, we stay focused. We talk,'' Batum said. ''We just stay together.''
Aldridge hit a layup and a free throw that put Portland ahead 112-108 with 3:38 in overtime. After the Magic tied it at 112 on J.J. Redick's hook shot, Blazers rookie Damian Lillard made a pull-up jumper to reclaim the lead.
Lillard added a floater to extend it and Hickson had a fast-break dunk for a 118-112 lead. Matthews punctuated the run with his dunk with 54.9 seconds left and Portland cruised the rest of the way.
Redick led the Magic with 29 points, while Arron Afflalo had 24. Nikola Vucevic had 17 points and 13 rebounds.
Orlando held a slim 97-95 lead but Matthews hit a 3-pointer that put Portland ahead and Batum padded it with his own 3 with 3:01 left in regulation.
Jameer Nelson's rainbow 3-pointer kept the pressure on the Blazers, but Batum hit another 3-pointer to make it 106-101 with 1:14 to go.
Nelson made a pair of free throws and Vucevic added a jumper to close the Magic to 106-105. After Batum hit two foul shots with 16.8 seconds left, Nelson nailed a 3-pointer with 8.9 seconds left that tied it at 108 and sent the game into overtime.
''The games we're losing, we're in all of them,'' Nelson said. ''They're close games and hard fought but we just keep coming up short.''
It was the opening of a four-game road trip for Orlando, which has been mired in injuries along with its losses.
The team was again without power forward Glen Davis, who dislocated his left shoulder on Dec. 19 against Washington and has missed nine games. The Magic have not won a game without him. It was hoped that he may return at some points during the trip.
Point guard E'Twaun Moore missed his fifth game with a left elbow sprain. Reserve center Gustavo Ayon was not with the team because of a right thigh contusion.
''Our effort was unbelievable,'' Magic coach Jacque Vaughn said. ''We didn't get the win but at the end of the day we put in the work. Tough loss, but our guys did some amazing things tonight. They deserved to win that game.''
Blazers rookie center Meyers Leonard missed his fifth game with an injured right ankle.
The Magic went up 19-12 in the first quarter after Andrew Nicholson's dunk. But Aldridge made a 7-foot jumper and Matthews added a 3-pointer to narrow it, and Aldridge's turnaround jumper tied it a 21. Victor Claver's pull-up jumper gave Portland a 25-24 lead going into the second quarter.
Aldridge had 12 points in the first quarter alone.
But the Blazers had trouble maintaining any kind of lead throughout the game. After going up 46-43 with 4:03 left in the half, Orlando's Josh McRoberts hit a 3-pointer that touched off a 14-2 Magic run. Afflalo capped it with a layup that gave Orlando a 57-48 lead at the break.
Aldridge's layup with 4:53 left in the third that gave Portland a 71-70 lead. Matthews extended it with a layup.
But again, it was short-lived. Reddick hit two straight 3-pointers to hand the Magic back the lead at 88-87 with 10:51 left in the game.
Aldridge's layup pulled Portland into a tie at 93-all with 6:52 left. Afflalo kept the Blazers at bay with a layup and Nelson added a pair of free throws for the Magic.
Aldridge said the Blazers have developed a toughness.
''We don't get rattled,'' he said. ''We know that if we keep playing defense and we stay the course we can win some games.''
NOTES: The Blazers assigned guards Will Barton and Nolan Smith to their D-League affiliate, the Idaho Stampede. ... Orlando's Jameer Nelson had 12 assists, surpassing Scott Skiles as the Magic's all-time assists leader with 2,787. ''It's great,'' Nelson said. ''I just wish I could enjoy it more with a win.'' ... The Blazers last started a season 5-0 in OT games in 1986-87.
---
---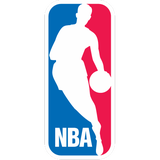 Get more from National Basketball Association
Follow your favorites to get information about games, news and more
---