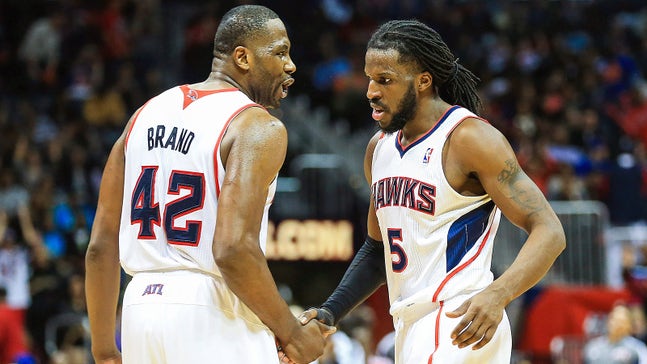 To save the Hawks, DeMarre Carroll must shut down Wizards' Paul Pierce
Published
May. 5, 2015 1:22 p.m. ET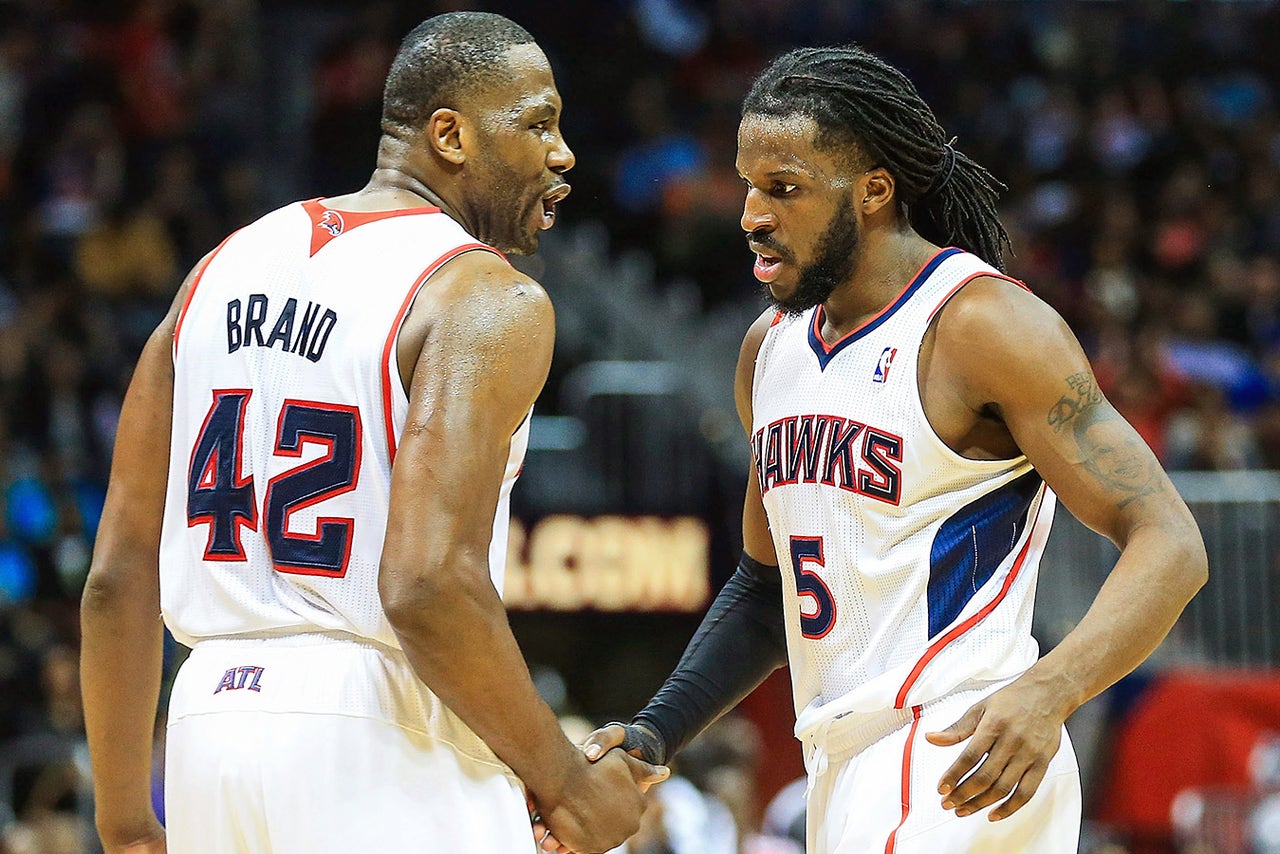 His star is on the rise, and Atlanta's Junkyard Dog is set to get paid this offseason. But if the Hawks want to keep playing in the postseason, they're going to need DeMarre Carroll to unleash his tenacious defense on the mouth and soul of the Washington Wizards, Paul Pierce.
Pierce is lighting the postseason on fire from the power forward position, as Washington's offense has turned from a stagnant mess with two traditional big men on the court during the regular season into a buzzsaw of threes, drives and dunks during the playoffs. "The Truth" beat the Hawks for 19 points in Game 1, a benchmark he reached only nine times during the regular season. As Pierce goes on offense, then, so go the Wizards.
Enter Carroll, who will have his hands full with balancing his defense of Pierce on the perimeter against his instincts to help on drives to the rim by Washington's stellar backcourt, Connor Renfro writes at Soaring Down South:
"A large part of Paul Pierce's game has become his off-ball movement and catch-and-shoot three-point shooting. If Carroll is to slow down Pierce, he will need to be wary of help defense in the paint, which will undoubtedly be needed to stop the likes of John Wall and Marcin Gortat. Disruptive help-defense is a wise strategy against a lightning-fast guard like Wall, but Carroll should be very cautious about leaving Pierce open to roam free beyond the arc."
If Carroll can take Pierce out of his rhythm both on the perimeter and on his herky-jerky moves to the rim, the Hawks will be in good shape to snag a Game 2 win.
(h/t Soaring Down South)
Photo Credit: Daniel Shirey/USA Today Sports
---
---