National Basketball Association
National Basketball Association
Timberwolves-Warriors Preview
Updated
Mar. 5, 2020 12:42 a.m. ET

Seventy is a number long sought by NBA teams, but accomplished by only one.
The Golden State Warriors have the chance to make it two Tuesday night when they host the Minnesota Timberwolves and continue their chase of the standard set by the 1995-96 Chicago Bulls.
With the prospect of losing back-to-back games for the first time this season, the Warriors (69-8) put forth one of their best offensive efforts of the season in a campaign full of them, overwhelming Portland 136-111 on Sunday. The Warriors became the first team to reach 1,000 3-pointers in a season when Curry connected in the second quarter, and they finished 18 of 30 from beyond the arc.
Golden State needs to go 4-1 to surpass Chicago's revered 72-10 mark, yet Curry and coach Steve Kerr weren't talking about joining the Bulls as the only team to reach 70 wins at practice Monday. Instead, both spoke with pride about having the chance to be the first team to go an entire season without losing two games in a row.
"With five games left we still have a piece of the regular season to finish off, but not losing two in a row is special," said Curry, who needs 22 3-pointers to finish with a once-unfathomable 400. "Last year it was not lose three in a row and we were able to accomplish that. Every time we had a loss we've been able to bounce back and have a top-notch performance. ... When we take a punch, we learn from it and be aggressive the next opportunity like last night."
"It's incredible, it's never been done before," added Kerr, a guard on that 1995-96 Bulls team. "It just shows the consistency and the will, the competitiveness. ... it's an amazing feat if we can pull it off through 82 games."
Curry and Klay Thompson alone have combined for 640 3-pointers - far above the 544 Kerr's Bulls sank in their title-winning season. A good portion of those makes are due to Draymond Green's all-around game. To go with his 13 triple-doubles, Green is the only player in NBA history with 1,000 points, 700 rebounds, 500 assists, 100 steals and 100 blocks in a season, and the Warriors are shooting 55.4 percent on his passes that could be assists.
"He breaks defenses down like Steph does," Kerr explained. "Often times Steph breaks it down to start with and gives it to Draymond in a position to drive. Obviously a lot of what we do goes through those two players, and Draymond is frequently attacking, gets the defense on his heels and finds the open shooter."
Andrew Wiggins likely will get the first crack at trying to contain Green for the Timberwolves (25-52), who aim to avoid a fourth straight loss. He had 30 points while rookie Karl-Anthony Towns added 11 and 21 rebounds, but an inability to guard on the perimeter weighed heavily in an 88-78 loss to Dallas on Sunday night.
Minnesota allowed 14 3-pointers as guards Wesley Matthews, J.J. Barea and Devin Harris combined to make 12 of 26. The Wolves are 10-24 when opponents reach double figures in 3-pointers, with the Warriors posting a 129-116 win Nov. 12 after making 18 of 38 from beyond the arc.
"They had a lot of tap-outs, offensive rebounds and I think we got 20-something points off of it and six threes off of it," Wiggins told the team's official website. "I think that right there is a game changer."
Golden State held off Minnesota 109-104 in the most recent meeting March 21 when Thompson went 5 of 5 from long distance while Green had 24 points and six assists. The Wolves got all but 16 of their points from Wiggins, Towns, Ricky Rubio and Zach LaVine.
---
---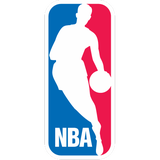 Get more from National Basketball Association
Follow your favorites to get information about games, news and more
---