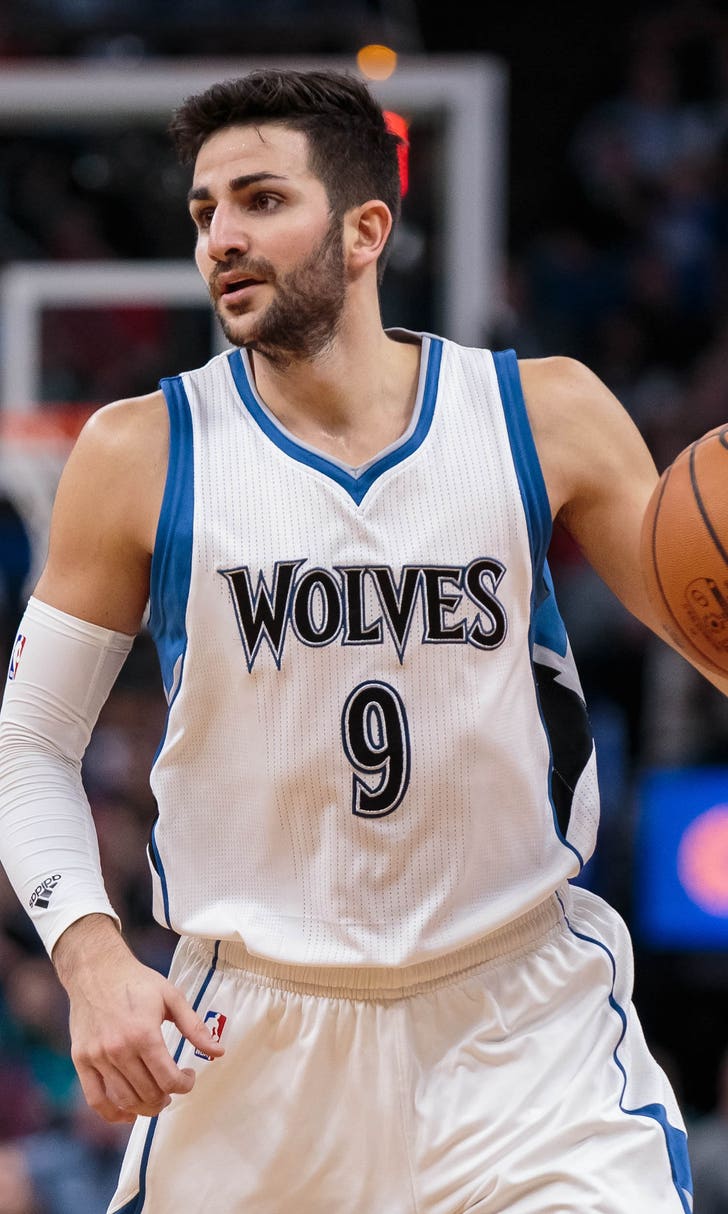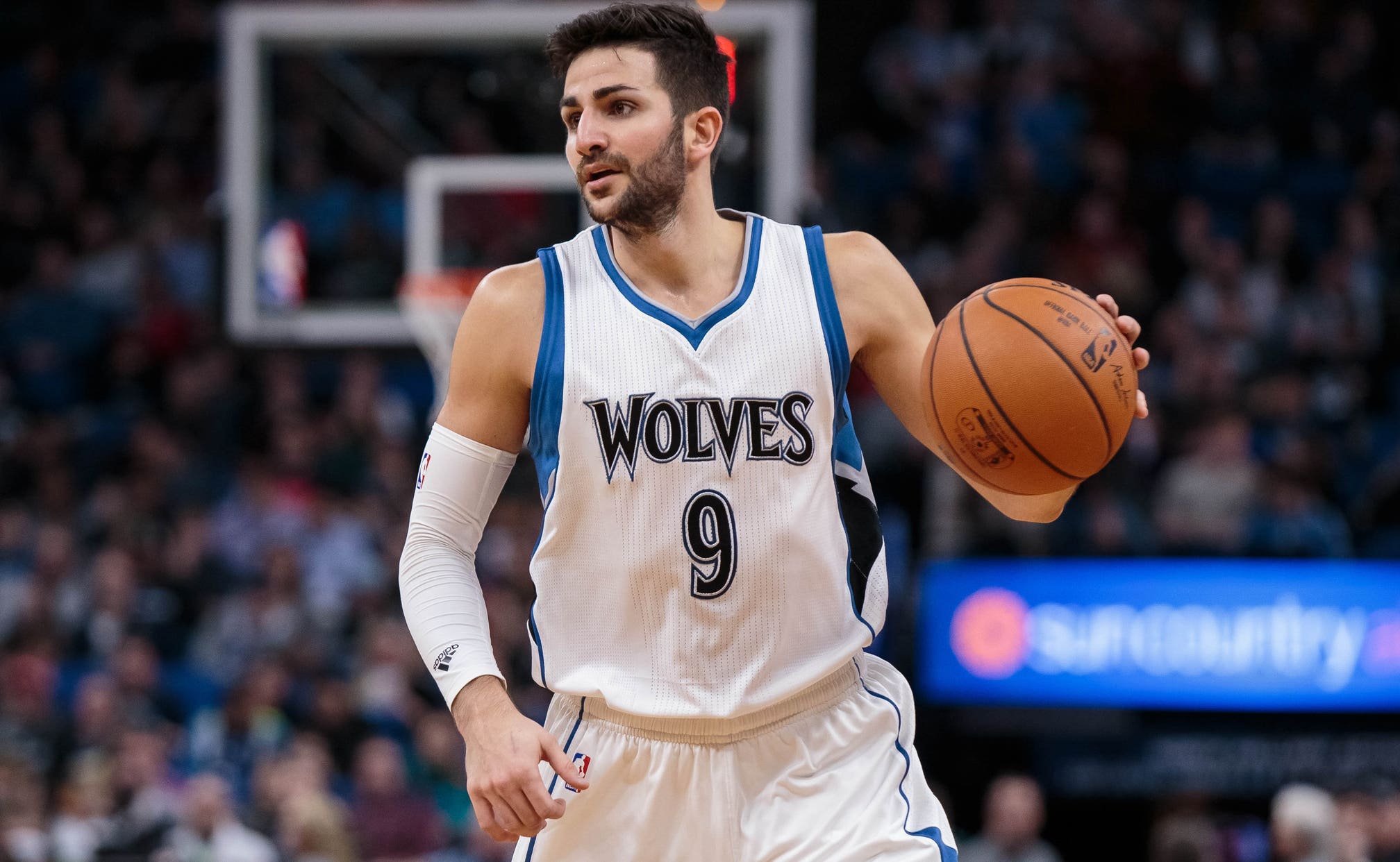 Timberwolves Rumors: Ricky Rubio Not Long For Minnesota
BY Fansided and Kenneth Teape/FanSided via Hoops Habit • June 30, 2017
Minnesota Timberwolves point guard Ricky Rubio is reportedly on the trade block, with the Sacramento Kings showing interest in acquiring him.
Minnesota Timberwolves rumors have long revolved around point guard Ricky Rubio. The Timberwolves have been engaged in trade talks involving the veteran point guard since well before this past offseason.
Rubio was part of the package that the Timberwolves were trying to send to the Chicago Bulls in exchange for Jimmy Butler. Tom Thibodeau hoped to reunite with Butler, whose career has taken off this season.
When a deal was unable to be reached, the Timberwolves were forced to hang onto Rubio. That has not necessarily changed their stance in holding onto him for the future. The Timberwolves made their intentions clear about his future in Minnesota this past offseason and the trade rumors have not slowed down.
According to Adrian Wojnarowski of The Vertical, the Timberwolves are actively shopping Rubio on the trade market. With the NBA Trade Deadline about a month away, this should come as no surprise and the effort to move him should only increase.
More from Hoops Habit
Wojnarowski also adds that the Timberwolves have been attaching Shabazz Muhammad to Rubio in a trade package to sweeten the deal. What exactly are the Timberwolves looking for in return for Rubio? NBA sources say that the Timberwolves want to find a bridge-type point guard; someone that can start for now but eventually give way to 2016 first round pick Kris Dunn.
It is a peculiar package to be looking for; why can't Rubio just fill that role? It is something that the Timberwolves brass has probably thought through and have figured that moving Rubio now is better than having him play out his contract.
Rubio is the highest paid player currently on the Timberwolves, making $13,550,000 this season. He is signed for another two seasons, in which he will earn just over $29 million. That is enough for reason for the Timberwolves to move him, as they will have to begin handing out big-money deals to their younger players such as Andrew Wiggins and Zach LaVine in the coming years.
At only 26years old, Rubio has a chance to still grow as a player. But, he is in his fifth year in the NBA and still has the same problems he did when he entered the league. He is currently in the midst of the worst scoring season of his career, averaging 7.7 points per game. His woeful shooting percentage still persists, as he is shooting 37.1 percent this season; just above his career average of 36.9.
Rubio is shooting a career-worst 24.1 percent from deep this season as well. While Rubio may never become much of a scoring threat, his size does make him a solid defender. At 6-feet-4 inches tall Rubio is a factor defensively, averaging 2.2 steals per game in his career.
While Rubio is not much of a threat to score with the ball in his hands, he is a very good playmaker. This season he is averaging 7.9 assists per game, which is seventh in the NBA. He has a knack for finding teammates and should be able to help a number of teams.
One of the teams showing interest in Rubio is the Sacramento Kings. Wojnarowski reports that the Kings have shown strong interest in acquiring Rubio, but there is little traction to a deal currently. The Timberwolves are first going to sift through all their options before settling on the Kings as the place they send Rubio.
Rubio would give the Kings an answer at point guard they have looked for seemingly for years. Both Darren Collison and Ty Lawson are free agents after this season, so Rubio could give them some stability at the position since he is signed through 2019.
---
---