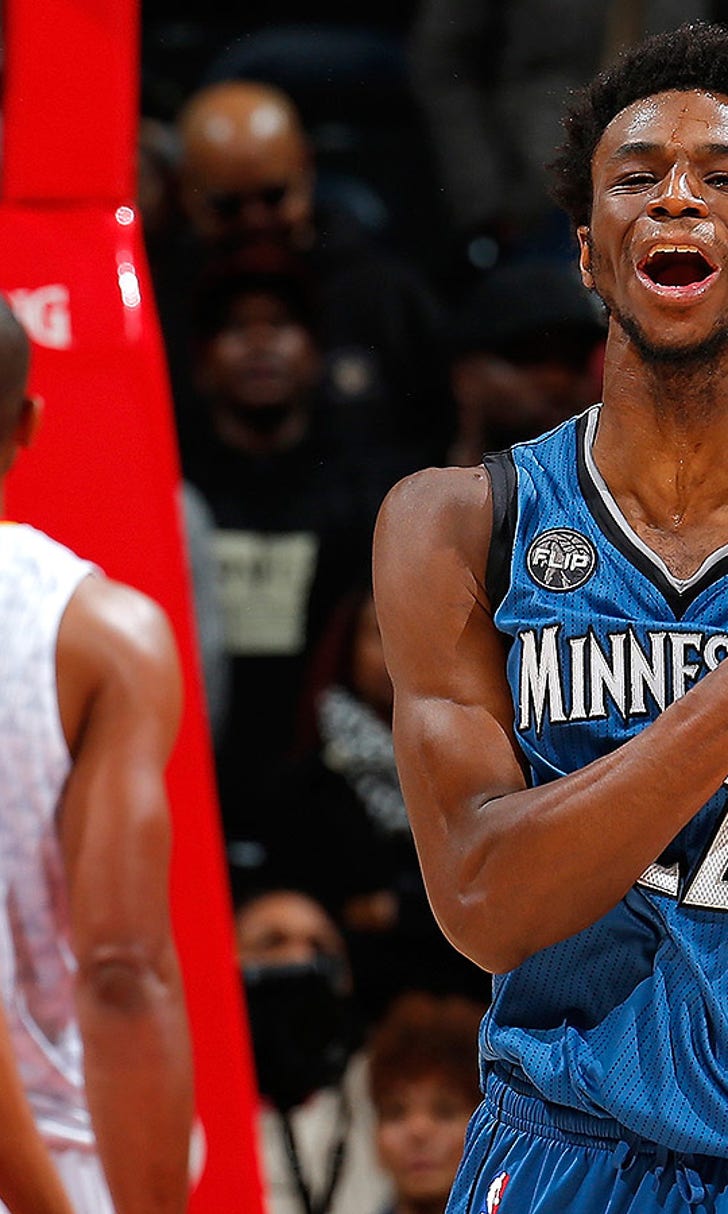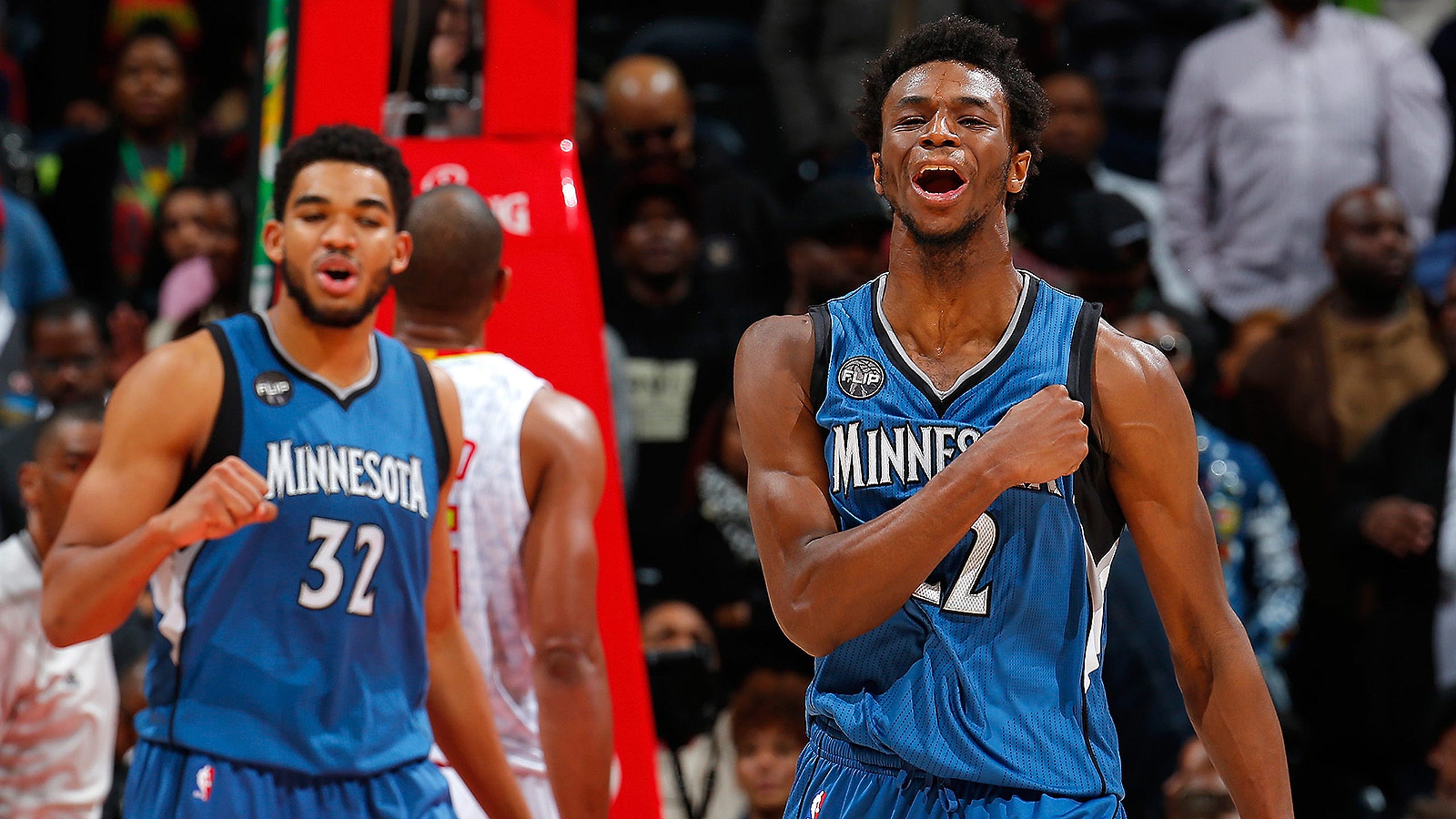 Timberwolves left absent on NBA's latest All-Star voting release
BY foxsports • January 8, 2016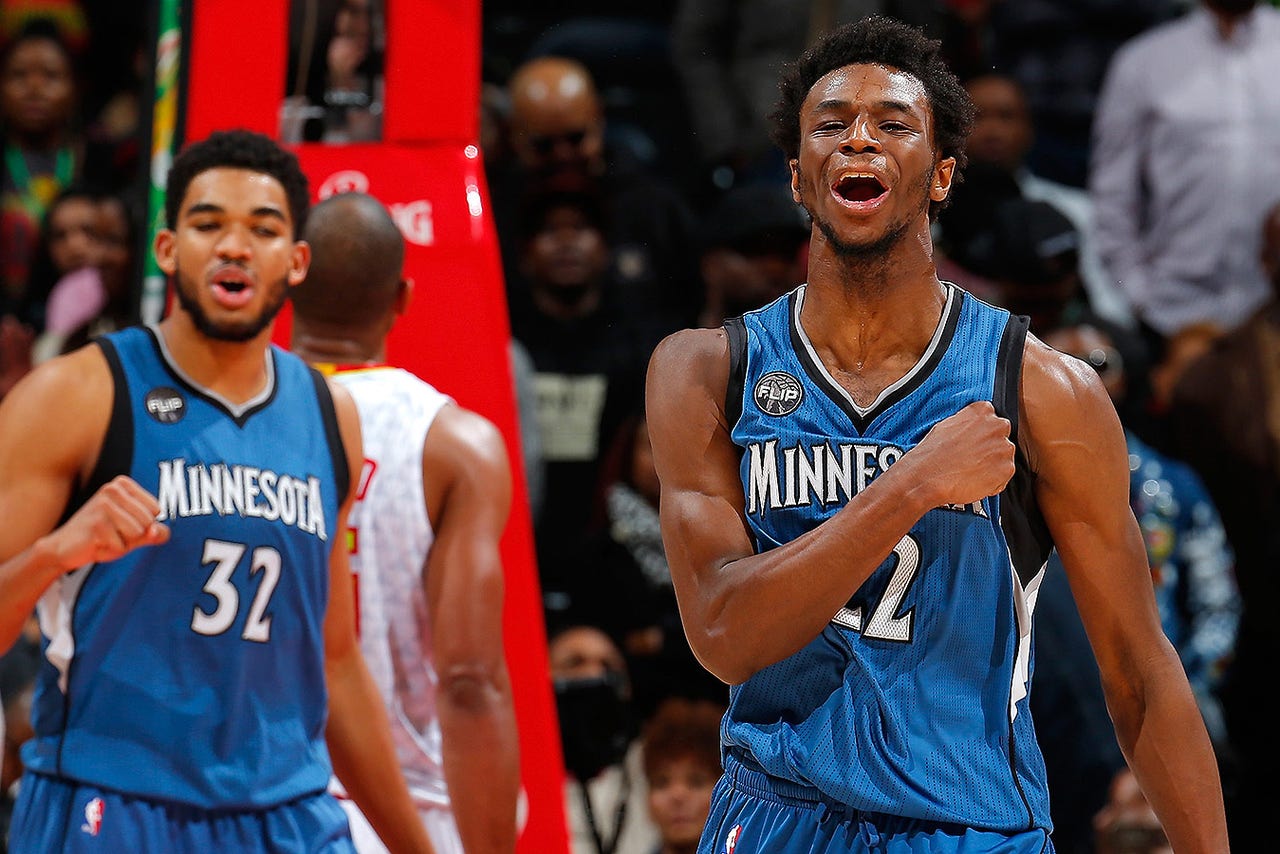 If you're 12-24, you can't be too shocked if you fail to get an All-Star. The Timberwolves, though, are yet even to make it onto the radar.
Even though Minnesota has some big-name, young players, the Wolves failed to place a name on the NBA's latest All-Star voting update, which includes the top-10 vote-getting guards and the top-15 vote-getting frontcourt players. 
Minnesota sits at third-to-last in the West, but you have to imagine the Wolves won't be in this position forever with budding talents like Andrew Wiggins and Karl-Anthony Towns, both of whom could easily end up participating in All-Star events beyond just the Rookie-Sophomore Game in the near future. 
The second-year, 20-year-old Wiggins has eclipsed the 20-point-per-game marker for the first time in his short career, though he is still struggling with his shot. Towns, meanwhile, is putting up big numbers (15.9 points, 9.5 rebounds, 1.9 blocks), but isn't getting enough playing time to bring his totals into gaudy enough territory for an All-Star Game, which is more than fine during his rookie season.
Ricky Rubio, meanwhile, is the only other Wolves player who could've had any conceivable shot at All-Star coming into the season, but while the point guard continues to play some of the feistiest defense in the league while making passes fancy enough to attend black-tie events, he's shooting an unacceptable 34 percent from the field, regressing even for him to what has been one of the league efficient seasons of his career.
---
---