National Basketball Association
National Basketball Association
Timberwolves 108, Spurs 95
Published
Apr. 18, 2013 6:43 a.m. ET

The regular season finale against the Minnesota Timberwolves was meaningless to San Antonio. Still, Spurs coach Gregg Popovich called two timeouts within 30 seconds early in the first quarter to stress assignments.
''Just like any coach, you want to improve everything that you're doing,'' Popovich said. ''There isn't a lot of time between now and Sunday, so we want to be healthier and we'll continue to work on executing at both ends of the court. It's a game of mistakes. Nobody is perfect in what they do. You just go to work and keep preparing.''
The Spurs, who previously clinched the Western Conference's second seed, have a lot of work to do after losing their third straight and fourth in five games to close the season.
Derrick Williams had 21 points to help the Timberwolves beat the Spurs 108-95 Wednesday night, ending a 16-game losing streak at San Antonio.
Chase Budinger added 15 points and Greg Stiemsma and Ricky Rubio had 12 points apiece for Minnesota, which won on the Spurs' home court for the first time since Jan. 14, 2004.
''It feels great,'' said J.J. Barea, who had 10 points. ''To beat a team like San Antonio here in San Antonio feels great. It is a good win and good feeling for the team.''
The Spurs don't share that sentiment entering the postseason.
San Antonio opens the playoffs Sunday by hosting the Los Angeles Lakers, who beat Houston 99-95 in overtime to take the seventh seed in the West.
San Antonio is 3-6 in April, having lost to Golden State and the Lakers in that stretch.
''We don't care so much about the losses,'' said Manu Ginobili, who returned after a nine-game absence. ''The thing is that we are not playing that well. Our defense has not been very solid. That's the concern; not the loss itself.''
Tim Duncan had 17 points and 14 rebounds, Gary Neal also scored 17 points and Tony Parker had 15 points and eight assists for the Spurs.
Duncan, Parker and Ginobili did not play in the final quarter.
The Timberwolves outscored the Spurs 52-34 in the second half as Minnesota was 12 for 29 on 3-pointers.
''We know what we can be,'' Duncan said. ''We've done it all season long. We've done it for years. ... It's about doing it consistently and doing it on the defensive end. We haven't been good defensively for the last however many games. So, hopefully, our focus coming into these playoffs is going to change.''
The Timberwolves opened the second half on a 9-2 run to take a 65-63 lead en route to the victory.
Ginobili, who had not played since straining his right hamstring March 29 against the Los Angeles Clippers, received a rousing ovation when he entered the game with 5:32 left in the first quarter.
He had two points on 1-for-4 shooting with two assists and one rebound in 12 minutes.
''It's a huge difference for us,'' Duncan said of Ginobili's return. ''He changes the game for us. Obviously he's done it for years; to have back out there to get his rhythm back and adding another kind of x-factor to the game is huge for us.''
Ginobili had an immediate impact, feeding Neal for a 3 that cut Minnesota's lead to 20-16 with 5 minutes left.
Ginobili later wrapped a bounce pass to Duncan, who was stride for stride in a full sprint with Chris Johnson, which resulted in a three-point play following a layup.
''It's a little too early to tell,'' Ginobili said when asked if that play made him feel in rhythm. ''I miss 17 days and you don't get back just because of one play. I felt like I am out of rhythm and need to practice. These three days, four, are going to be great for me.''
The play energized the Spurs, who scored five more points as part of a 12-2 run to take a 50-46 lead with 3:23 left in the first half.
After scoring only four points in the opening 21 minutes, Parker had the final 11 points of the half for San Antonio. He was only 3 for 9 from the field, but was 9 for 9 on free throws.
Duncan tied the game at 24 with consecutive layups, but Rubio and Budinger hit consecutive 3s to give Minnesota a 30-24 lead to end the first.
The Timberwolves were 5 for 10 on 3s in the opening quarter.
''If you compete you have a chance and tonight was one of those nights,'' Minnesota coach Rick Adelman said. ''We shot the 3-pointers and whenever we shoot the ball well from 3, we generally have a pretty good chance.
''They have to get ready for next week and we're going to finish on a positive note.''
NOTES: F Tracy McGrady, who the Spurs signed Tuesday for the remainder of the season, was inactive. ... Tiago Splitter sat out for the first time this season, having started 58 of 81 games for the Spurs. After starting a combined eight games in his first two years with the Spurs, Splitter had career highs in points (10.3), rebounds (6.4) and minutes (24.7). ... San Antonio observed a moment of silence prior to the game in observance of the victims of the bombings Monday at the Boston Marathon. ... Timberwolves F Kevin Love (right hand/left knee), G Brandon Roy (right knee) and G Malcolm Lee (right knee/hip) all missed the team's season finale with injuries. ... San Antonio made the playoffs for the 16th straight season, the longest current streak in the NBA. The Spurs tied the Minneapolis/Los Angeles Lakers (1959-1974) for sixth longest postseason streak. The Syracuse Nationals/Philadelphia 76ers have the longest streak, making the postseason 22 straight seasons from 1950 to 1971.
---
---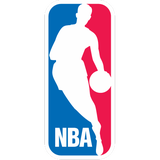 Get more from National Basketball Association
Follow your favorites to get information about games, news and more
---