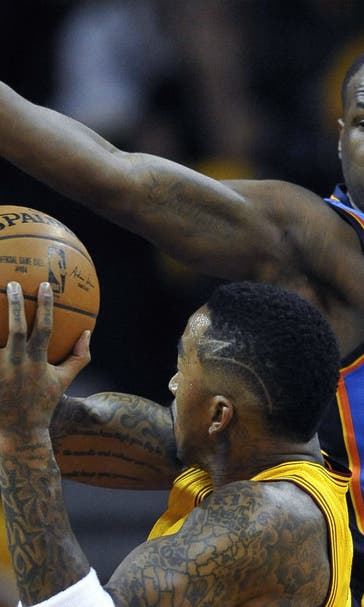 Thunder, Waiters are expected to not reach an extension by deadline
November 2, 2015

The Oklahoma City Thunder and fourth-year guard Dion Waiters are expected to not come to an agreement on a contract extension before Monday's midnight deadline. 
As a result, Waiters will enter restricted free agency next summer, with the Thunder having the right to match any contract Waiters agrees to with another team.
There's a twist, though. The Thunder have traditionally traded players they haven't extended during the next season -- i.e. Jeff Green, James Harden, Eric Maynor and Reggie Jackson -- which doesn't bode well for Waiters' odds of staying with the team.
However, Oklahoma City changed its tune this summer, re-signing Kyle Singler and Enes Kanter, whom were both restricted free agents. At the same time, though, both players were acquired during the midway point of last season, and did not have a full season to play out before entering restricted free agency.
There is no precedent for the situation Waiters is in. The Thunder need him to keep their championship hopes alive, as he provides the scoring bunch they lack off the bench. 
Waiters, meanwhile, is trying to rehab his image as a selfish player who doesn't get along with his coaches and teammates, and understands that if he wants to maximize his value on the free agent market next summer, he has to shape up and be on his best behavior for a contender.
Both sides need each other and, thus, it seems unlikely Waiters is moved ... for now.
---
---