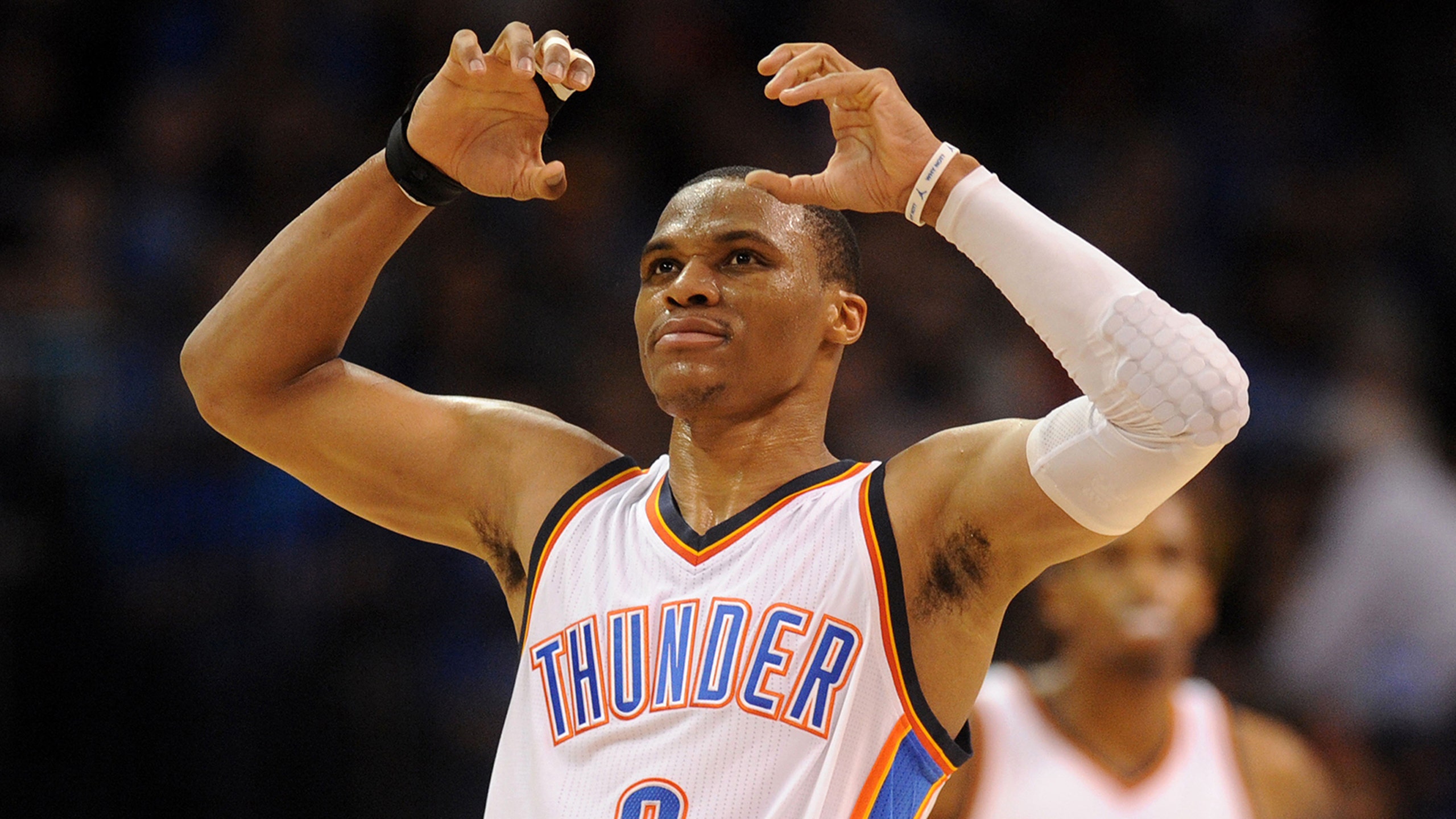 Thunder G Russell Westbrook won't let Jeremy Lamb leave him hanging
BY Jovan Buha • February 3, 2015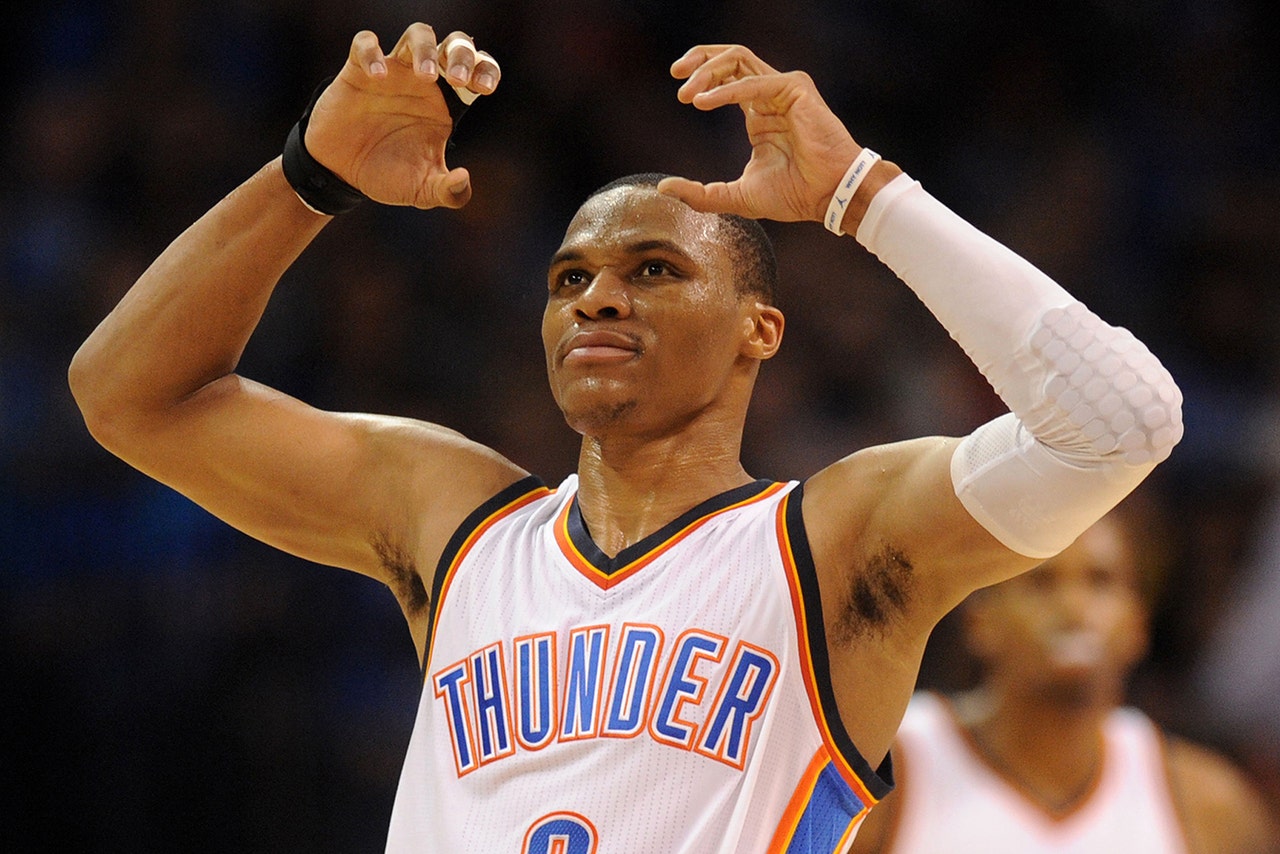 No one is safe around Oklahoma City Thunder guard Russell Westbrook.
Westbrook's legendary temper often boils over in hilariously scary fashion, and even his teammates can bear the brunt, as Jeremy Lamb nearly learned Monday night during the Thunder's 104-97 win over the Orlando Magic.
As Westbrook walked back to the Thunder bench following a timeout, Lamb stuck out his hand to high-five Westbrook and missed. Lamb, not thinking much of the botched interaction, moved on to greet Dion Waiters.
Westbrook wasn't having it, though. Look at his reaction:
If Lamb waits even one second longer he's done, right? The look in Westbrook's eyes was downright terrifying. Even after Lamb gave Westbrook dap, Westbrook was still upset and maintained his death glare for a couple of seconds.
As always, let Russ be Russ. Just stay out of his way.
---
---