Three NBA teams that improved most early in offseason
July 5, 2015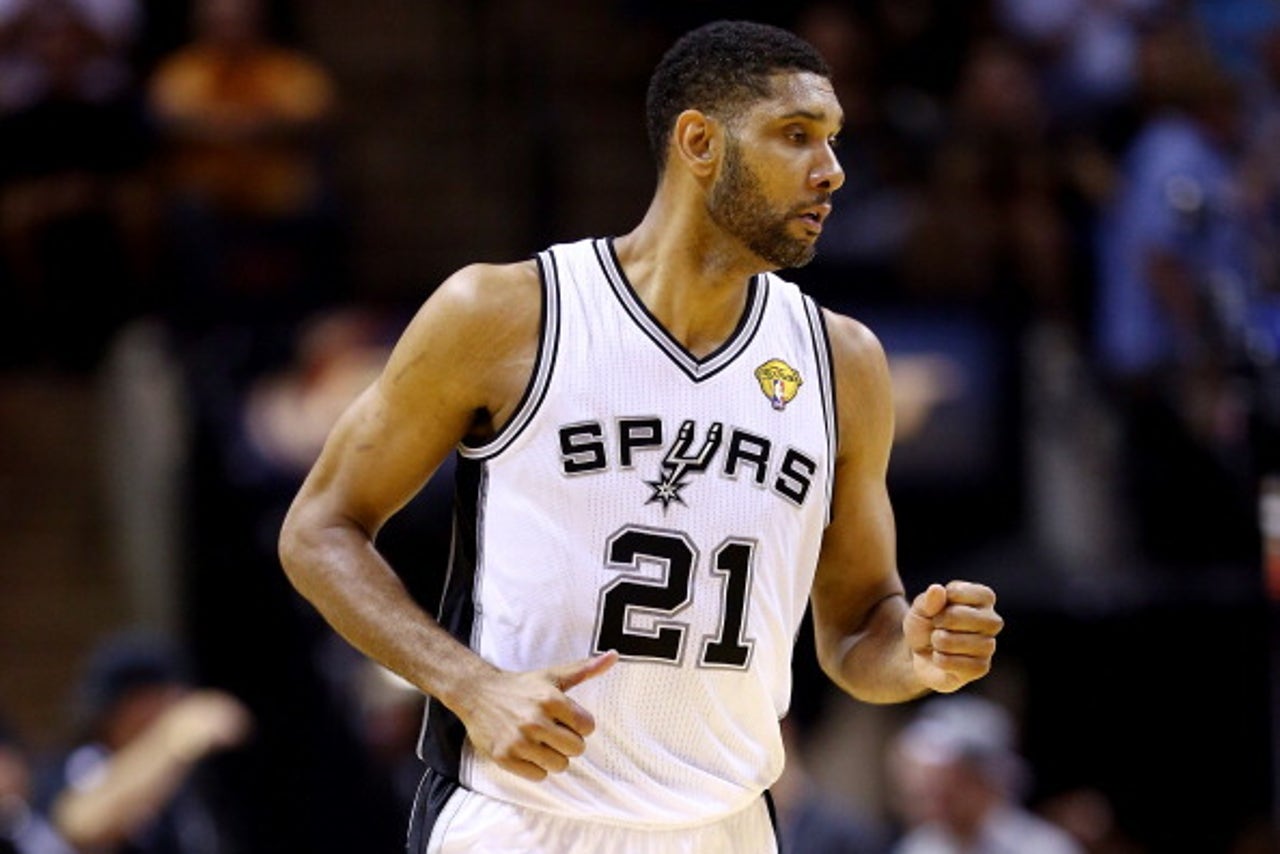 By Vincent Frank
We might be less than a week into NBA free agency, but a whole heck of a lot has happened around the league. From LaMarcus Aldridge joining an already championship-caliber San Antonio Spurs team to the Milwaukee Bucks making their first major free agent signing in what seems like decades, some teams have improved a great deal from a season ago.
Here are three of the most-improved squads thus far in free agency.
1. Milwaukee Bucks
The addition of Greg Monroe is huge here. While not an elite interior player, he fits exactly what the Bucks needs to make the jump from bottom-end playoff team to potential conference title contender. It remains to be seen how Milwaukee will use Monroe, but that doesn't really matter in the grand scheme of things. He could play his more natural power forward position, which would likely force Giannis Antetokounmpo into a sixth-man role. That scenario would also have Zaza Pachulia and John Henson vying for time at center. Monroe could also play center, making one of those two available in trade - further enabling Milwaukee to improve at another position of need. Monroe averaged 15.9 points and 10.2 rebounds per game last season.
The Bucks were also able to retain a player in Khris Middleton who is among the most underrated wing players in the league. The 6-foot-7 Middleton can guard four different positions and play just as many himself. He's a stretch-4, three with range and a two-guard with solid ball skills all wrapped into one. That's hard to find in today's NBA.
Not only did the Bucks do a tremendous job retaining a core player, their ability to land an upper-echelon free agent will bode well moving forward this summer. Pachulia or Hanson as well as O.J. Mayo could very well be moved for more assets. In addition, Jabari Parker is primed to return strong after missing 57 games during his rookie campaign.
2. San Antonio Spurs
We need not look any further than the addition of LaMarcus Aldridge here. As the top free agent on the market, the four-time All-Star will now join Tim Duncan and Kawhi Leonard to form the best frontcourt in the NBA. With a dominant power forward playing next to him, Leonard is primed to have an MVP-caliber campaign in 2015-16. That makes San Antonio the biggest threat to dethrone the Golden State Warriors as NBA champions.
The re-signing of Danny Green is also huge. The 28-year-old guard started 80 games this past season, recording 11.7 points and 4.2 rebounds per outing while shooting 42 percent from 3-point range. Retaining him means that Manu Ginobili will be able to come off the bench should he return for another season.
While there are still some moving parts and the Spurs might not be done adding veterans, this team is among the likeliest to overcome the Warriors next season. Adding Aldridge pretty much guarantees that.
Memphis has flown under the radar this month, but this is a team that made a couple nice additions to a roster that was already a playoff team. Matt Barnes comes in and gives the Grizzlies a tremendous outside shooting threat - something it was missing big time last season. The 35-year-old forward is shooting at a 35-percent clip from 3-point range over the past three years. That's going to be huge.
Another addition went largely unnoticed was the signing of Brandan Wright to a three-year, $18 million contract. The former lottery pick has upped his game over the past couple seasons after initially being viewed as a bust. He averaged 7.3 points and 4.3 rebounds per game while shooting 65 percent from the field last year. Wright will back up both Marc Gasol and Zach Randolph for the next few years. With him and Barnes aboard, the Grizzlies got that much deeper.
More from Sportsnaut:
---
---