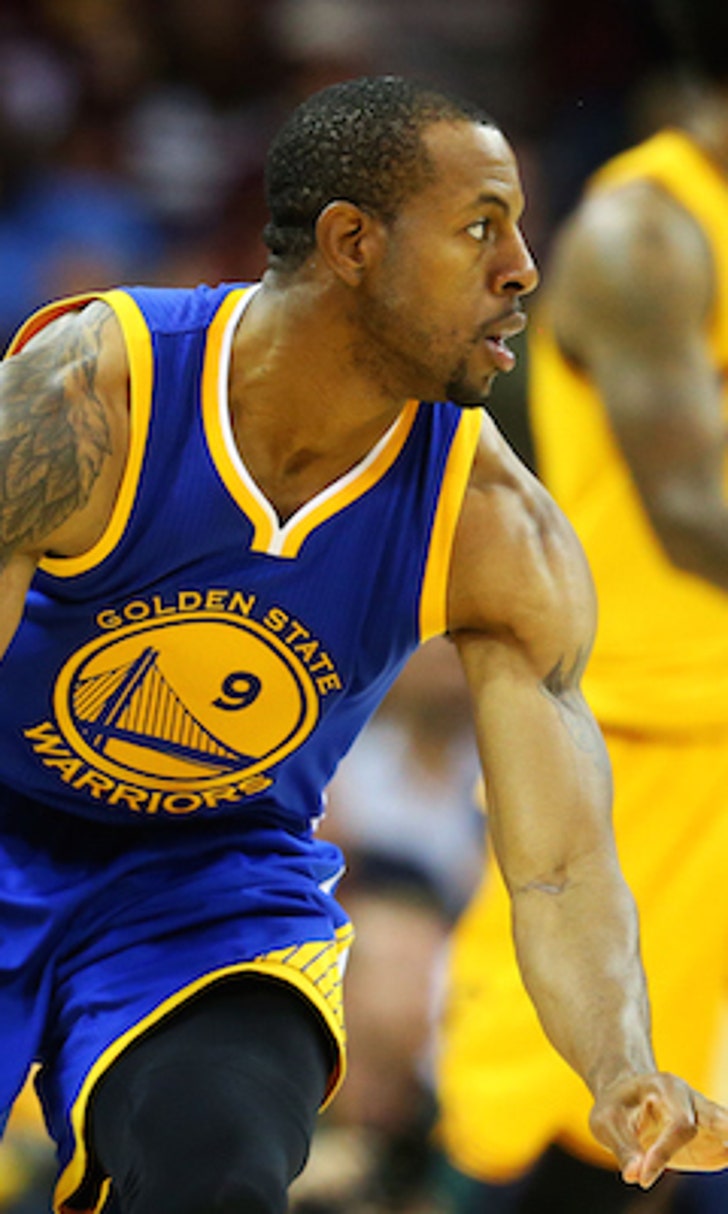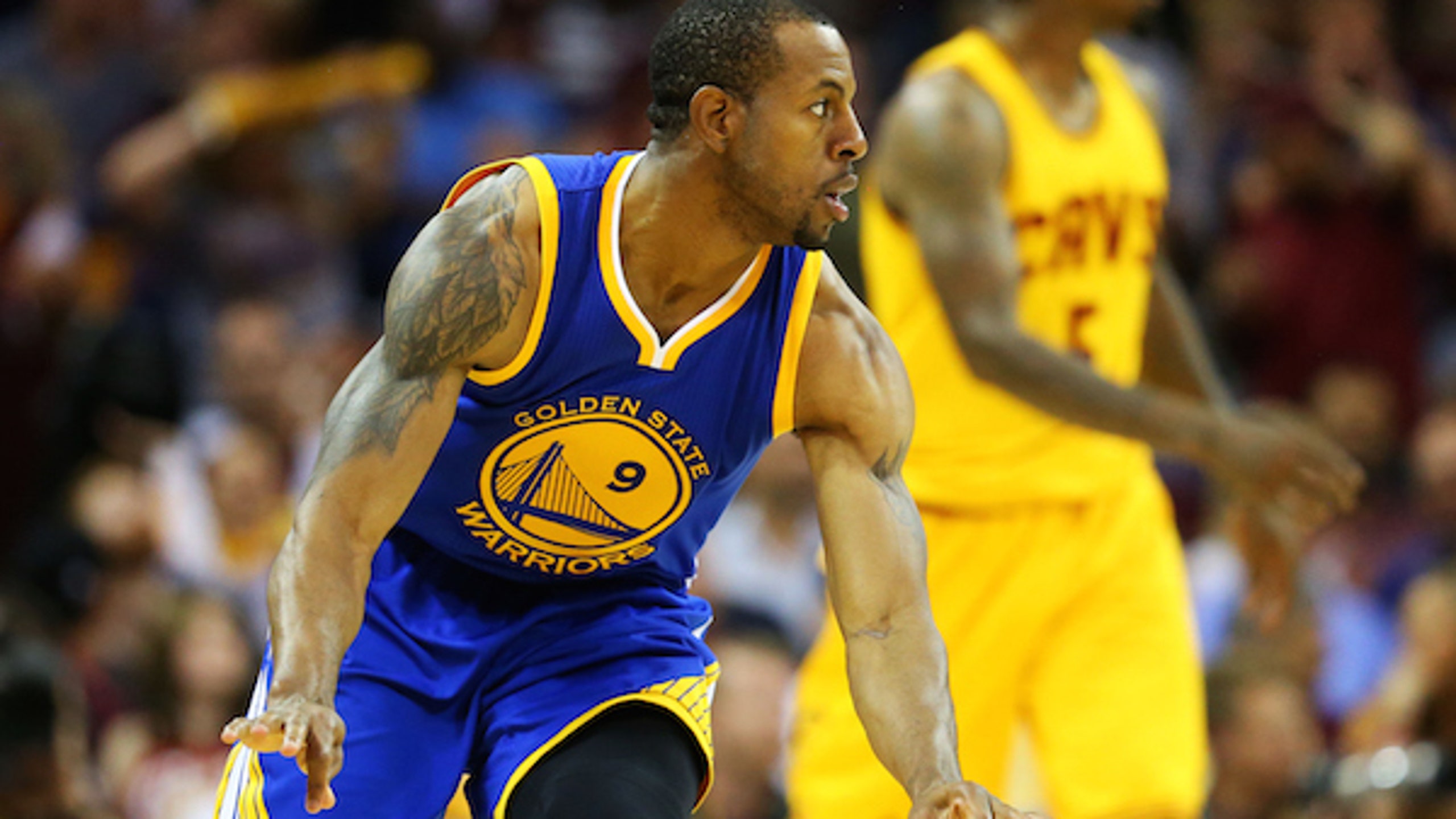 Three important takeaways from Game 4 of the NBA Finals
BY foxsports • June 13, 2015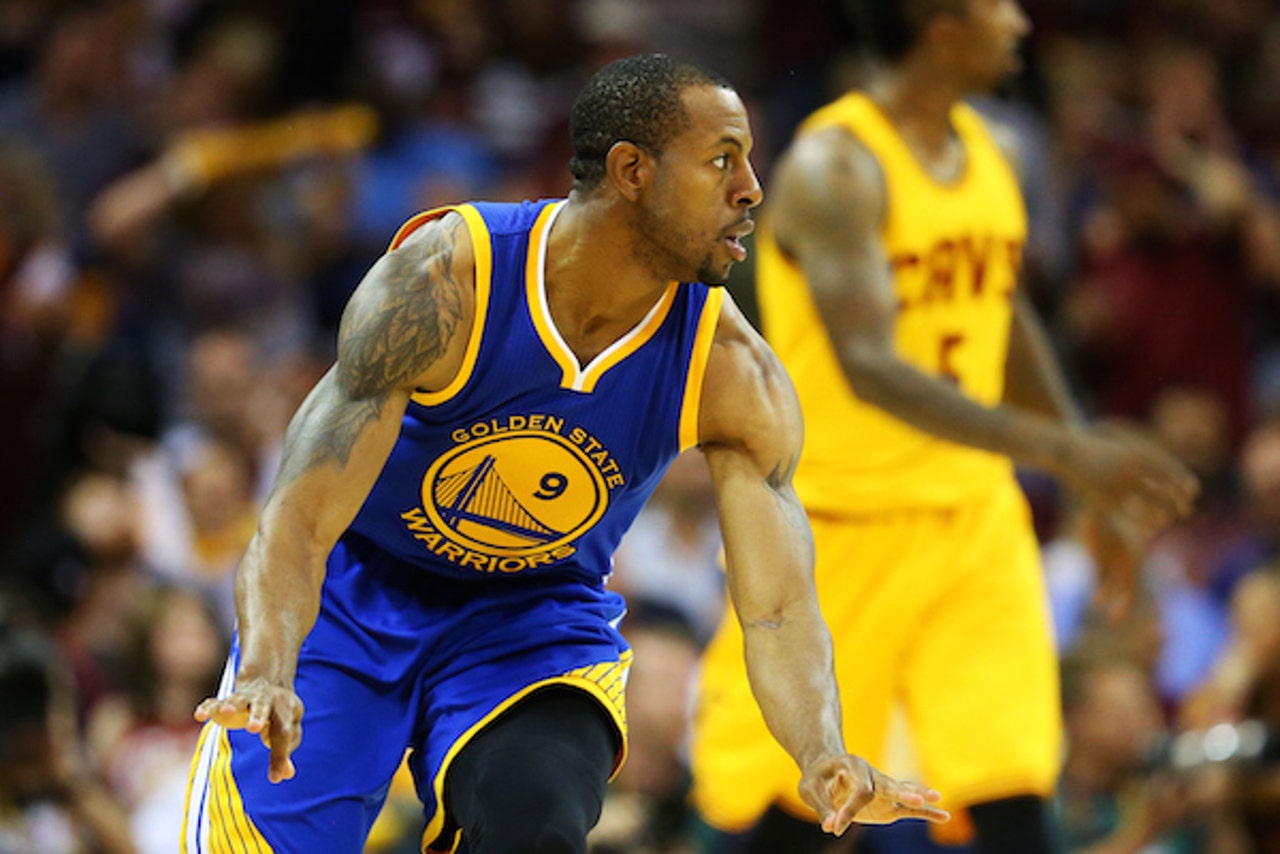 By Benjamin Cantor
The Golden State Warriors evened the series at two games apiece with their 103-82 win over the Cleveland Cavaliers in Game 4. Here are three things we learned from that contest.
1. Speed Defeats Size
After losing Game 3 and falling down two games to one, many wondered if Steve Kerr would make any changes to the rotation. The most obvious change he made was replacing Andrew Bogut in the starting lineup with Andre Iguodala.
While starting lineups always garner a ton of attention, the more noteworthy modification was Kerr's decision to essentially cut Bogut and his backup, Festus Ezeli, completely out of the rotation. Removing Bogut and Ezeli from the rotation meant playing a small lineup for basically the entire game.
It was strange to see a 67-win team make such a dramatic change, but the move paid off mainly by freeing up the Warriors' offense.
In the first three games, the Warriors scored much more efficiently when neither of their two traditional centers was on the court.
Golden State scored better without Bogut and Ezeli for two main reasons: The Warriors were able to play at a faster pace, and they shot better from behind the arc.
Playing at a fast pace and making three-pointers at a high percentage were two main components of the Warriors' high-powered offense during the regular season. While they were not as good in those two areas as in the regular season even with Bogut and Ezeli off the court in the first three games of the Finals, it is clear that the two centers were a big part of the team's problem on offense.
Bogut's replacement in the starting lineup helped significantly on offense by making four of the Warriors' 12 three-pointers in Game 4 and was a major reason why the Warriors were able to shoot 40 percent from downtown for the first time in the series.
2. Iguodala's Three-Point Shooting
Andre Iguodala has always been regarded as an elite defender, but his role on offense has been questioned during his time in Golden State.
During his first eight seasons in the league, Iguodala was more of a primary offensive weapon. He drove and got to the foul line more frequently, and he regularly put up very high assist totals for a wing player.
While his defense and play-making ability have been strengths throughout his career, his three-point shooting, on the other hand, has been a constant question mark. He shot 30.7 percent from behind the arc in his fifth season, 39.4 percent in his eighth season and 34.9 percent this past regular season, which was his 11th in the league. As a result of his inconsistent shooting, many defenses have been content to leave him open and let him shoot as many threes as he wants, which is a strategy that the Cavaliers have adopted during this year's Finals.
The Warriors' offense is very hard to stop when Iguodala is taking and making open threes, a notion that held true in Game 4. Iguodala attempted four open threes per game in the first three games and made them at a solid 42 percent clip. The fact that the number of open threes he attempted spiked to nine in Game 4 (of which he made four) signals an improvement in the Warriors' offensive functioning. Iguodala's increased number of open catch-and-shoot three-point opportunities can be attributed to the Warriors' heavy utilization of their small lineup.
In this clip, Iguodala is being guarded by Timofey Mozgov because playing small forced the Cavaliers to put one of their big men on a Golden State wing player. Mozgov's tendency as a big man is to help in the paint rather than stay close to his man on the perimeter, and Iguodala makes him pay with a made three-pointer.
Iguodala's willingness to hoist and ability to knock down open threes in Game 4 was a key reason the Warriors were able to get out of their funk on offense. His contributions on offense, in addition to the phenomenal defense he has played on LeBron James all series, has made Iguodala the Warriors' MVP through the first four games of the Finals.
3. Making The 'Other Guys' Beat You
In the first three games, the Warriors were content to guard LeBron with one defender even if that meant he would likely shoot 30+ times and score somewhere around 40 points. In Game 4, they were more aggressive about sending a second defender to prevent LeBron from penetrating. That defensive tactic contributed to LeBron passing more and shooting less than in each of the first three games of the series.
One reason the Warriors decided to help and rotate more on defense was to compensate for their lack of size on the interior with the new lineup. Kerr's adjustment to the rotation indicated a willingness to sacrifice defensive rebounding to free up the offense. The Warriors were an elite defensive rebounding team with Bogut on the floor and an atrocious defensive rebounding team with him off the floor during the regular season.
Predictably, the Cavaliers' frontcourt pairing of Timofey Mozgov and Tristan Thompson took advantage of Bogut's absence by collecting six offensive rebounds each. The duo's dominance on the offensive glass created a lot of extra possessions, but it did not translate into team-wide efficient offense, as the Cavs only shot 33 percent from the field and 15 percent from behind the arc. Matthew Dellavedova, J.R. Smith, Iman Shumpert and James Jones combined to shoot a dreadful 18 percent on 38 field goal attempts and 13 percent on 23 three-pointers.
Having Iguodala guard LeBron from the opening tip and LeBron's apparent level of fatigue were two other factors that contributed to LeBron shooting less and passing more.
Regardless of the main reason for LeBron's change in play, the result was more pressure on his teammates to make shots. Their inability to do so is part of the reason why the series is headed back to Golden State tied at 2-2.
More from RealGM - NBA:
---
---