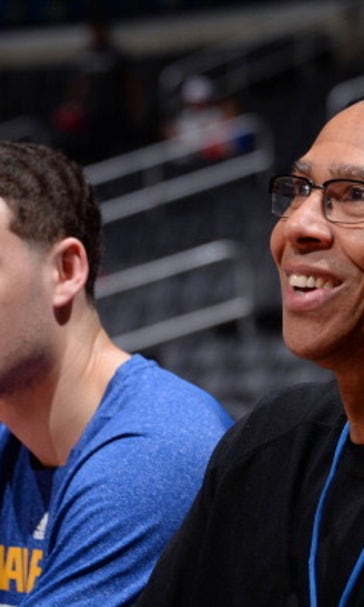 Thompson's father on Dellavedova: 'It's a joke to think he can stop Curry'
BY foxsports • June 11, 2015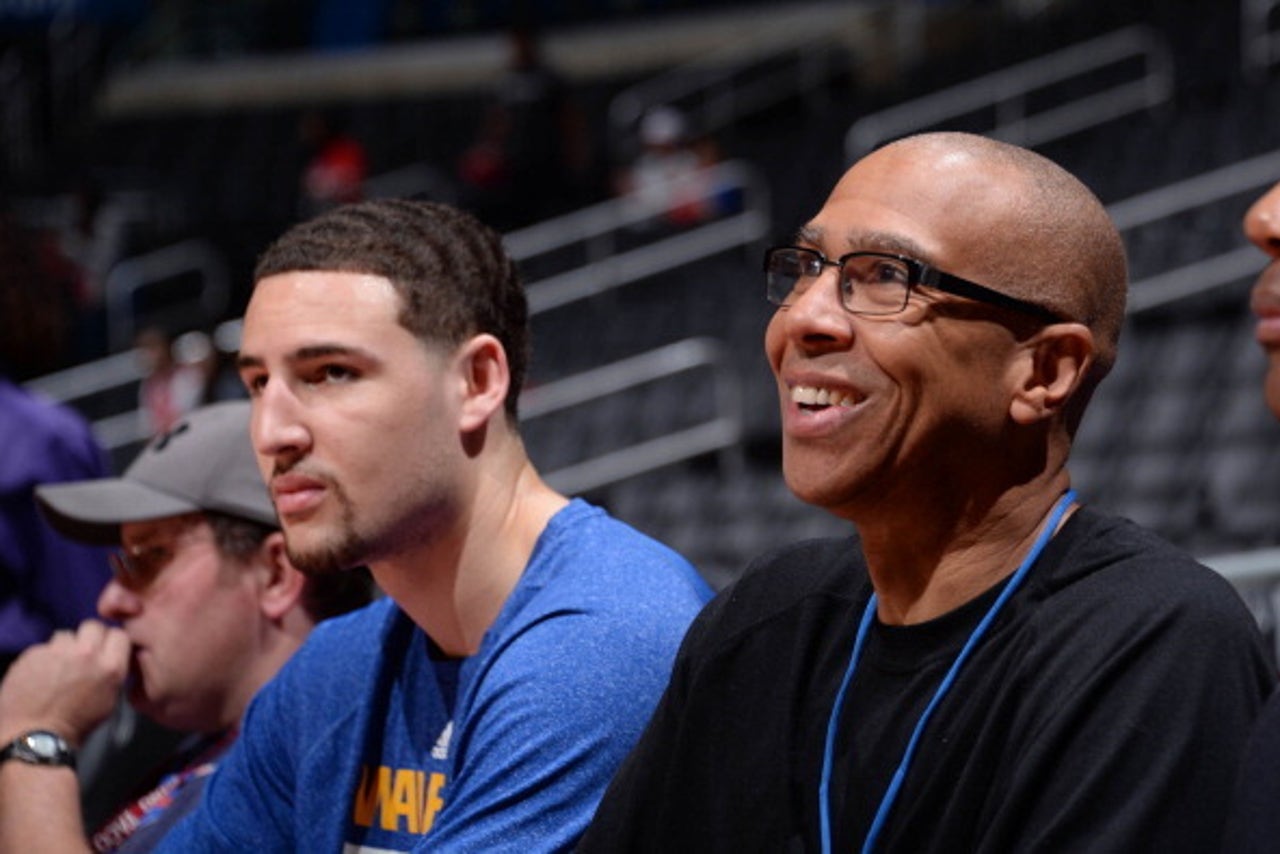 By Vincent Frank
Mychal Thompson may have played 13 seasons in the NBA. We may be able to hear him talk about the game of basketball on the radio in Southern California throughout the year. However, the former NBA star is surely showing that reality doesn't have much of a place when it comes to analyzing a series that his son, Klay, is playing in.
Appearing on ESPN Radio on Thursday, the two-time NBA champion had this to say:
"(Matthew) Dellavedova, he couldn't stop Steph if Steph was asleep," Thompson said. "Steph is that good of an offensive player, that great of a shooter, that great of a ballhandler. Giving him credit for stopping Steph Curry, people who are doing that don't understand that Steph Curry is one of those kind of guys: Kevin Durant, Kobe when Kobe was in his prime, there's nothing to do with guys like them. They're going to score. You just try to make it as difficult as possible for 'em."
Unfortunately for Thompson's stance, Dellavedova has stopped Curry over the past two games. The reigning NBA MVP has been held to 15-of-43 (.349 percent) shooting since Dellavedova replaced an injured Kyrie Irving in the starting lineup in Game 2. Curry is also shooting 32 percent from three-point range and has 12 turnovers in those two games.
Sure, Curry has missed some wide open shots. He's also coming off a fourth quarter performance in Game 2 that saw him hit on five three-pointers. But that doesn't mean that Curry has performed anywhere near up to the level that we saw during the regular year.
Expanding on his thoughts a bit, Thompson continued:
"Dellavedova's scrapping and he's hustling, I give him credit for that," Thompson continued. "And he's trying his little heart out. But no, come on, it's a joke to think he can stop Steph Curry."
"Trying his little heart out?"
Man, Mychal isn't giving Dellavedova much credit here. We aren't entirely too sure what to make out these comments, but one thing is clear: Curry needs to up his game if the Warriors are going to fend off Cleveland and earn the team's first NBA title in 40 years.
That will mean having to perform at a higher level against Dellavedova.
More from Sportsnaut:
---
---