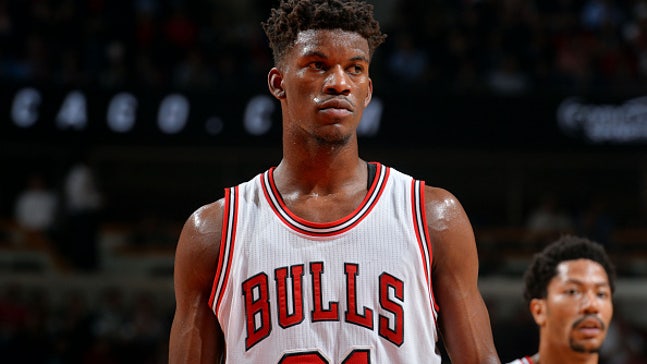 This absurd quote sums up Jimmy Butler's determination
Published
Mar. 14, 2016 1:26 p.m. ET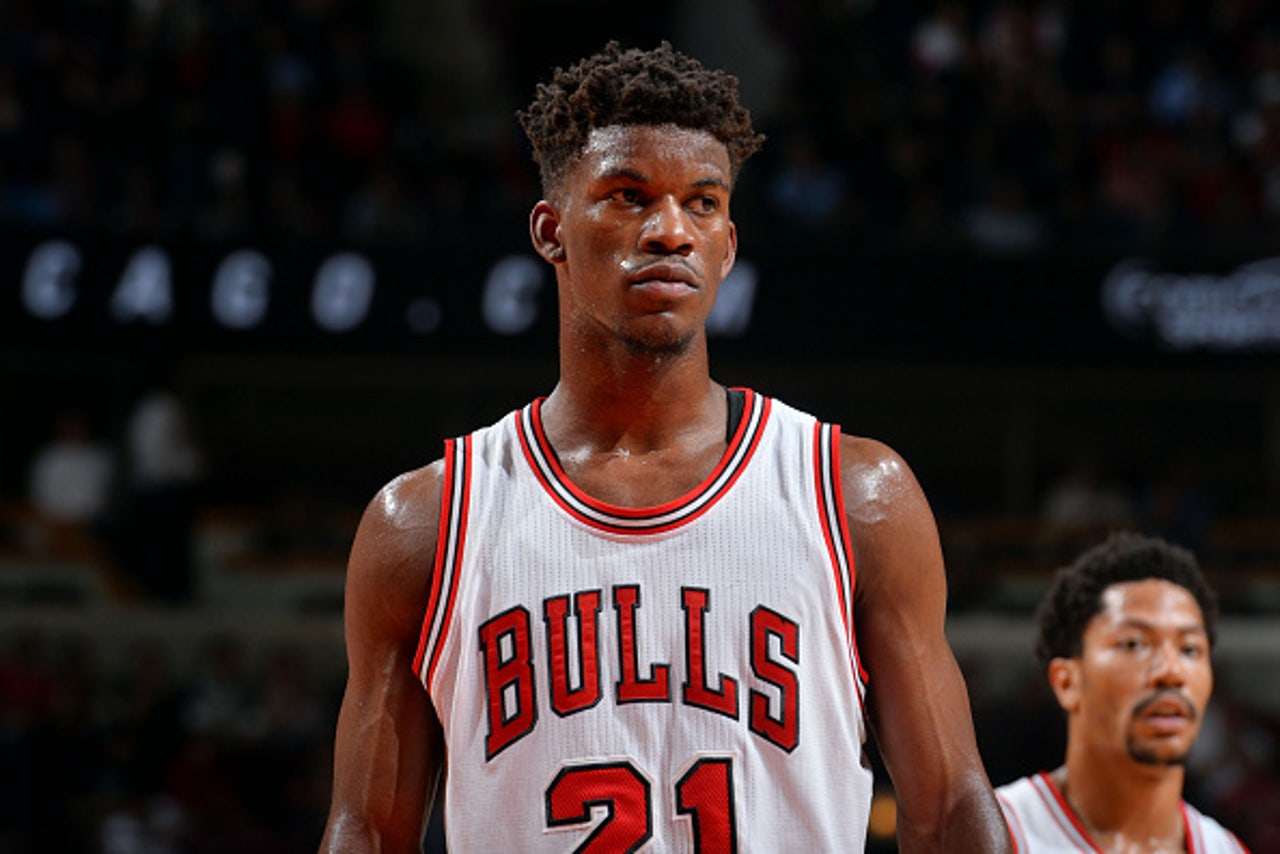 Last week, Chicago Bulls wing Jimmy Butler gave his team a scare when it was revealed that his strained left knee needed a second opinion from the infamous Dr. James Andrews.
Butler's appeared in just three games since Feb. 1, but the two-time All-Star is apparently healthy enough to play in tonight's big game against the Toronto Raptors:
That's obviously good news, but Butler and the Bulls aren't out of the woods just yet. In the first season of his five-year, $95 million contract, the 26-year-old is averaging 37.8 minutes per game. It's his second straight season leading the league in minutes after he logged 38.7 the previous year. 
Given the simple fact that Derrick Rose is Butler's teammate, caution seems like a good idea. There's no rush in getting him back on a team that wouldn't make the playoffs if the season ended today. 
But Butler doesn't have time for that when the Eastern Conference is (relatively) wide open:
This is silly. Yes, Butler is one of the better players at his position, but the Bulls aren't championship contenders whether he starts or sits:
This season, he's averaging a career-high 22.4 points per game, along with 5.3 rebounds and 4.3 assists. Right now, the Bulls just about break even with Butler on the court, and are outscored by 4.7 points per 100 possessions when he's on the sideline. 
He's valuable, particularly on the defensive end. But there's no reason to risk him suffering a serious knee injury in a lost campaign. The Bulls need to punch the reset button this summer, and if Butler's any less than 100 percent their rebuild will be a lot tougher than it needs to be. 
---
---