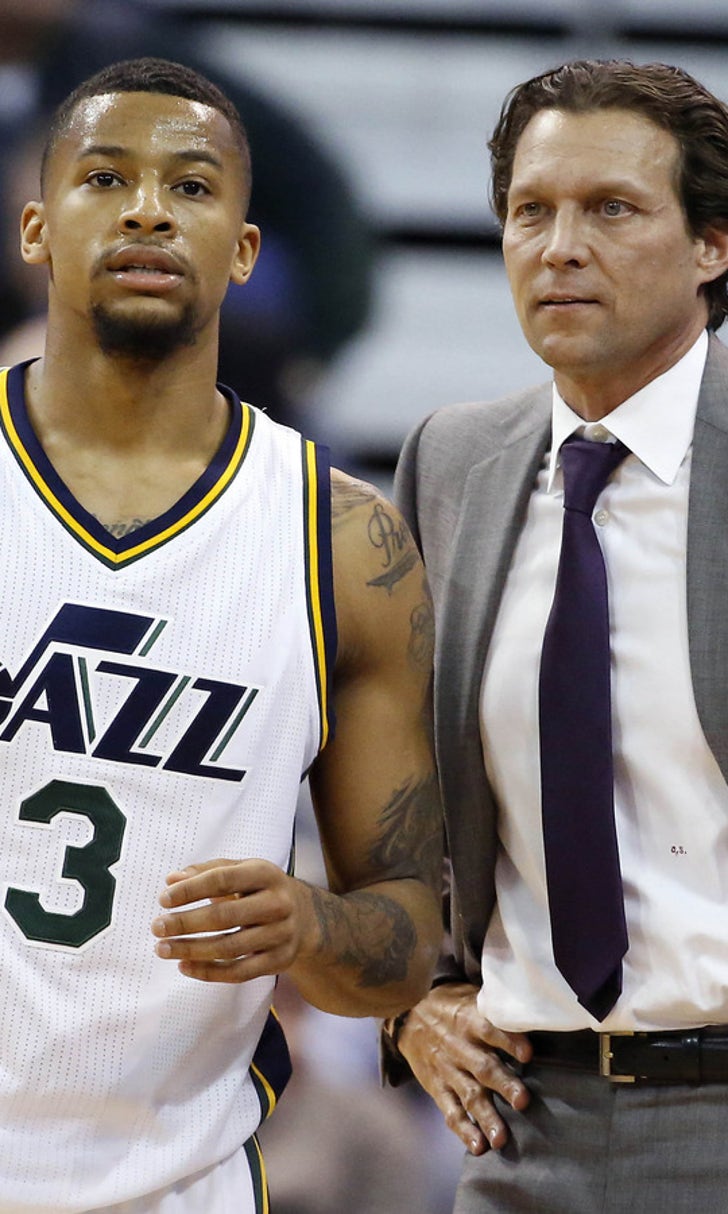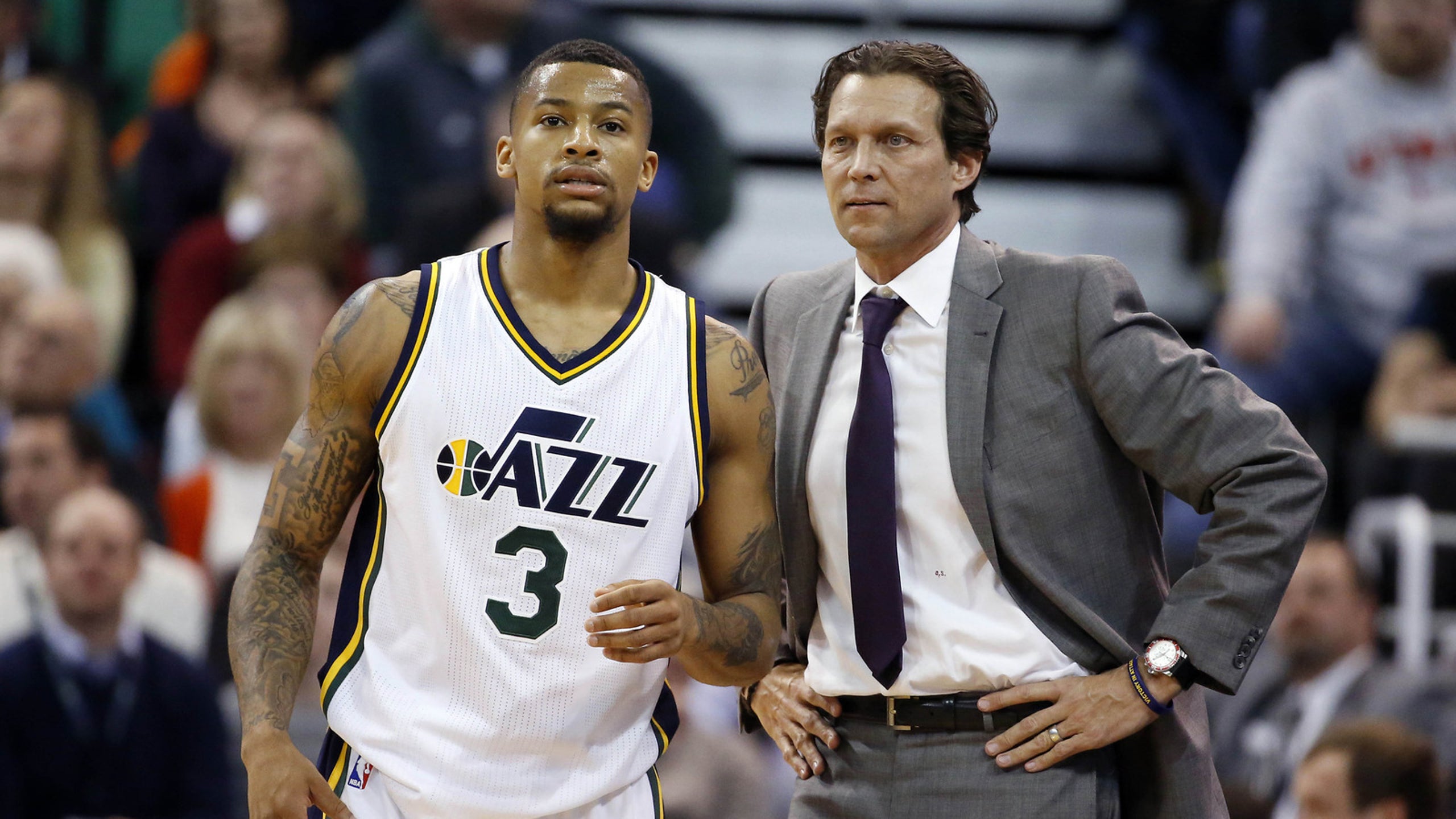 The Utah Jazz are going streaking
BY foxsports • February 2, 2016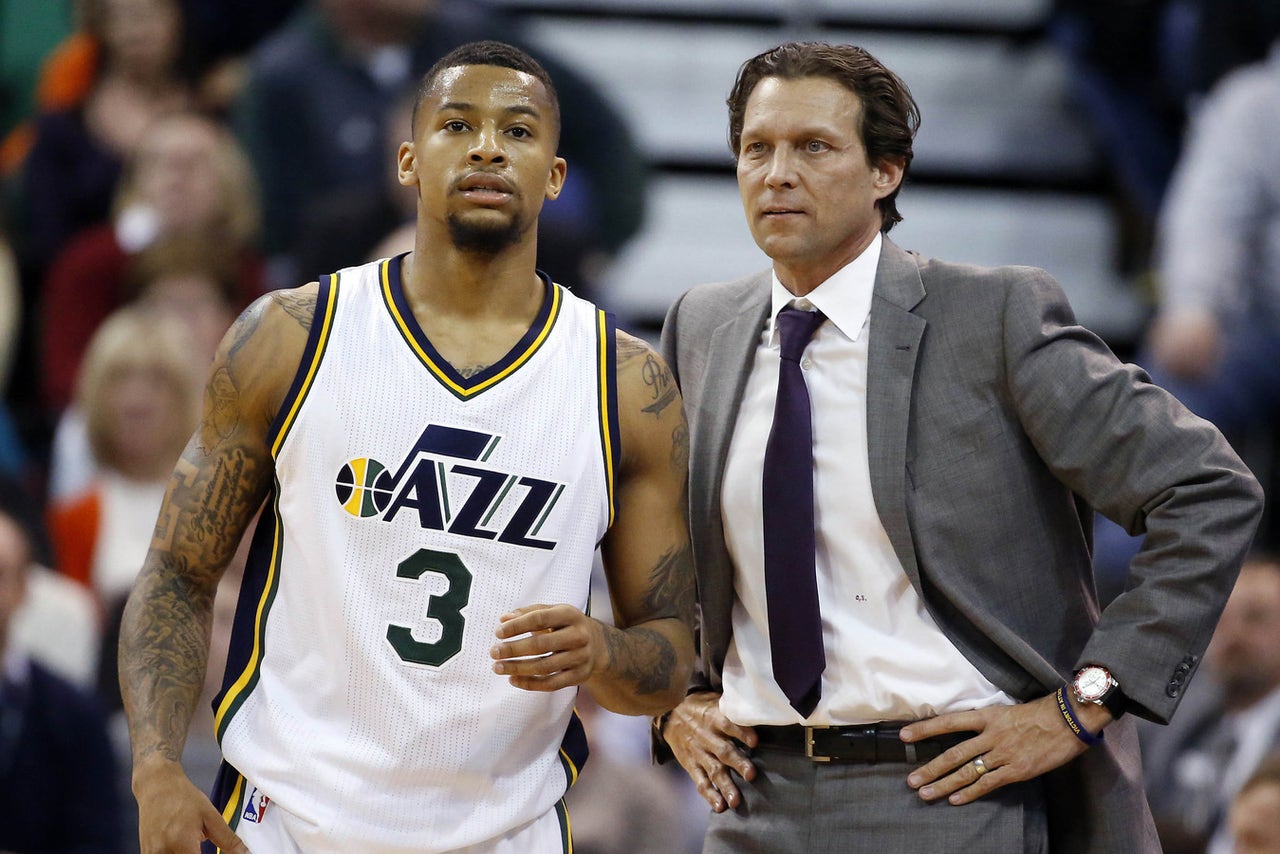 By Brad Curnow
The Utah Jazz dropped the Chicago Bulls 105-96 in overtime in their third-straight win. Utah held Chicago to just three points in the extra frame after Bulls guard Derrick Rose knocked down a go-ahead 3-pointer with 19 seconds to play in regulation. Rose bowed towards the Jazz bench thinking he had put the final nail in the coffin for Utah. But Jazz forward Gordon Hayward answered by tying the game, then scored eight of the Jazz' 12 points in overtime.
One of my favorite lines from a sports movie comes from James Gammon's character Cleveland Indians manager Lou Brown in "Major League." Brown is trying to turn his team's fortunes and says to them in the clubhouse, "We won a game yesterday. If we win one today, that's two in a row. We win one tomorrow, that's called a 'winning streak.' Ithas happened before." According to Coach Brown, the Utah Jazz are riding their first winning streak of the season, and will try to build on the streak Wednesday night when they host the Denver Nuggets.
Forward Derrick Favors returned for the Jazz four games ago against the Detroit Pistons after missing 16 games with a back injury, and Utah has gone 3-1 in that time. While Favors was sidelined the Jazz played to a 7-9 record. Utah is playing its fullest roster of starters since a Nov. 30 contest against the Golden State Warriors. Center Rudy Gobert suffered a knee injury in practice before Utah's next game Dec. 3 and the injury bug made its way into Vivint Arena.
Utah is still awaiting the return of guard Alex Burks from an ankle injury suffered in a Dec. 26 matchup against the LA Clippers. During that time, rookie guard Raul Neto has come into his own as a starter and put his growth on display against the Bulls Monday night. Neto got the Jazz going early by slashing to the basket and earning high-percentage shots for himself at the rim. He finished with 14 points and one big steal from Rose that kept Utah alive late in the game.
With five games to play before the All-Star break, the Jazz face four teams with losing records in Denver, Milwaukee, Phoenix, and New Orleans. Utah holds a 4-1 record this season over the group. The Jazz have a chance to extend their streak to six games heading into a matchup at the Dallas Mavericks on Feb. 9. Optimistically, Utah could go into the break winning seven of eight games and sit at .500.
Lou Brown finished his pep talk with a note of optimism that I think applies to the Jazz and they way they could be headed the second-half of this season. "So let's see some hustle! Let's jack it up a little! I've got a feeling things are about to turn around for us."
I have a feeling things are turning around for the Jazz. Monday night's win against the Bulls was a gutsy performance against a top-rated defensive team. Chicago sits eighth in the league with a 103.3 defensive rating. Utah has shown that they are ready to compete with playoff-caliber teams and win.
More from isportsweb.com:
---
---