National Basketball Association
National Basketball Association
The skinny: Melo, Knicks spoil LeBron's Cleveland homecoming
Published
Oct. 30, 2014 10:48 p.m. ET

LeBron James shot miserably. His passes were errant. He didn't look good doing much other than tossing powder in the air.
His homecoming was horrendous.
"I didn't press," James said, dismissing nerves as a factor. "I didn't do much."
James struggled from the start in his first game with Cleveland in four years, and the New York Knicks ruined the megastar's emotional return home with a 95-90 victory over the Cavaliers on Thursday night.
James, who returned to the Cavs and his native Ohio this summer after winning two NBA titles in Miami, finished with 17 points on 5-of-15 shooting. He also committed eight turnovers and never looked comfortable on a night when the entire city -- and a star-studded crowd -- celebrated his comeback.
"It was a special night," he said. "I'm glad it was great, but I'm also glad it's over."
Carmelo Anthony scored 25 points and buried a baseline jump shot with James in his face with 25 seconds left to give the Knicks a 92-87 lead.
Kyrie Irving scored 22 and Kevin Love added 19 points and 14 rebounds for the Cavs, who have some work to before they can start thinking about winning any titles.
Iman Shumpert and Jason Smith had 12 points apiece for the Knicks, who were embarrassed at home on Wednesday by Chicago but then returned the favor on a monumental night for Cleveland.
"It was pretty incredible," New York forward Amare Stoudemire said, describing the atmosphere. "I haven't seen anything like that before. The city was on fire. It was great to kind of spoil the excitement -- great for us."
James was greeted with a thunderous ovation before the game by more than 20,000 fans, who had been counting down the days until the opener since he announced he was coming back home in a touching essay on July 11. There were thousands more packing the streets outside Quicken Loans Arena as an entire region came together to welcome him.
This was more than a game for Cleveland. It was a homecoming, an event and a city-wide block party rolled into one.
The Knicks wrecked it, giving rookie coach Derek Fisher his first win.
"You've got to give them credit," Irving said. "They made tough shots."
New York, booed at times by the Madison Square Garden crowd a night earlier, built a seven-point lead in the third quarter and was up 86-77 on Anthony's bucket with 3:07 remaining.
With James unable to find his shot, Irving kept Cleveland close and his jumper brought the Cavs within 88-85 with 1:43 left. But J.R. Smith hit a jump shot, and after James made a driving layup, Anthony knocked down his baseline jumper with his good friend guarding him to put away the Cavs.
James started poorly, shooting just 1 of 9 from the field in the first half. He also had a miscommunication with Irving, who broke to the basket just as James was firing him a pass and the ball flew into the first row of seats next to film director and super Knicks fan Spike Lee.
"I was throwing passes where I thought some of my teammates were," said James, who sat out Cleveland's final preseason game and welcomed a new baby girl last week. "Those things will come."
Cleveland's best moments came before the game.
Afraid to miss a single moment, the sold-out crowd, which included pop star Justin Bieber, Browns players Johnny Manziel and Joe Haden, and R&B artist Usher, stood as soon as James emerged from the tunnel.
As tip-off approached, a new Nike commercial in which James huddles his teammates together and the entire city joins them, was shown on the Q's gargantuan new scoreboard. The crowd reacted throughout the poignant piece and James watched along with crowd from the bench, nodding his head in appreciation when it ended.
He's home, but he didn't come back just to reunite with friends and family. James wants to win a title for this title-starved town, which hasn't celebrated a pro sports championship since 1964.
The journey has started. It won't be easy.
"It was one game," James said, "and we've got to learn from it."
TIP-INS
Knicks: New York's bench outscored Cleveland's 41-12. ... C Andrea Bargnani remains sidelined with a strained right hamstring. New York was also without starting PG Jose Calderon, who has a strained right calf and is expected to be out at least two weeks. Calderon underwent an MRI in New York.
Cavaliers: The Cavs are nearing agreements on contract extensions for centers Anderson Varejao and Tristan Thompson. Both are in the final seasons of their deals, and the club could have both locked up in coming days. Friday at midnight is the deadline for the team to finalize a deal for Thompson.
MELLOW MELO
The Cavaliers have some obvious issues to address, but Anthony is confident James and Co. will be get things fixed.
"Everybody expects it to automatically work," Anthony said. "It's going to take some time. It took time in Miami for him. He'll figure it out. They'll figure it out. I don't see anything that they won't figure out. "
UP NEXT
Knicks: Hosts Charlotte on Sunday.
Cavaliers: Visits Chicago on Friday.
---
---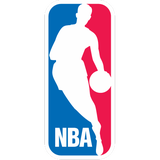 Get more from National Basketball Association
Follow your favorites to get information about games, news and more
---