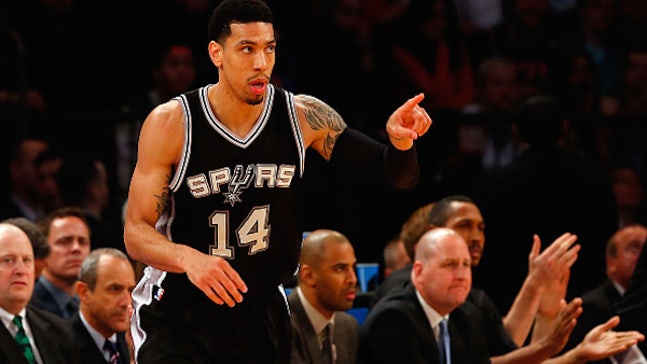 The long road of an NBA second-round pick
Published
Jul. 6, 2015 12:19 p.m. EDT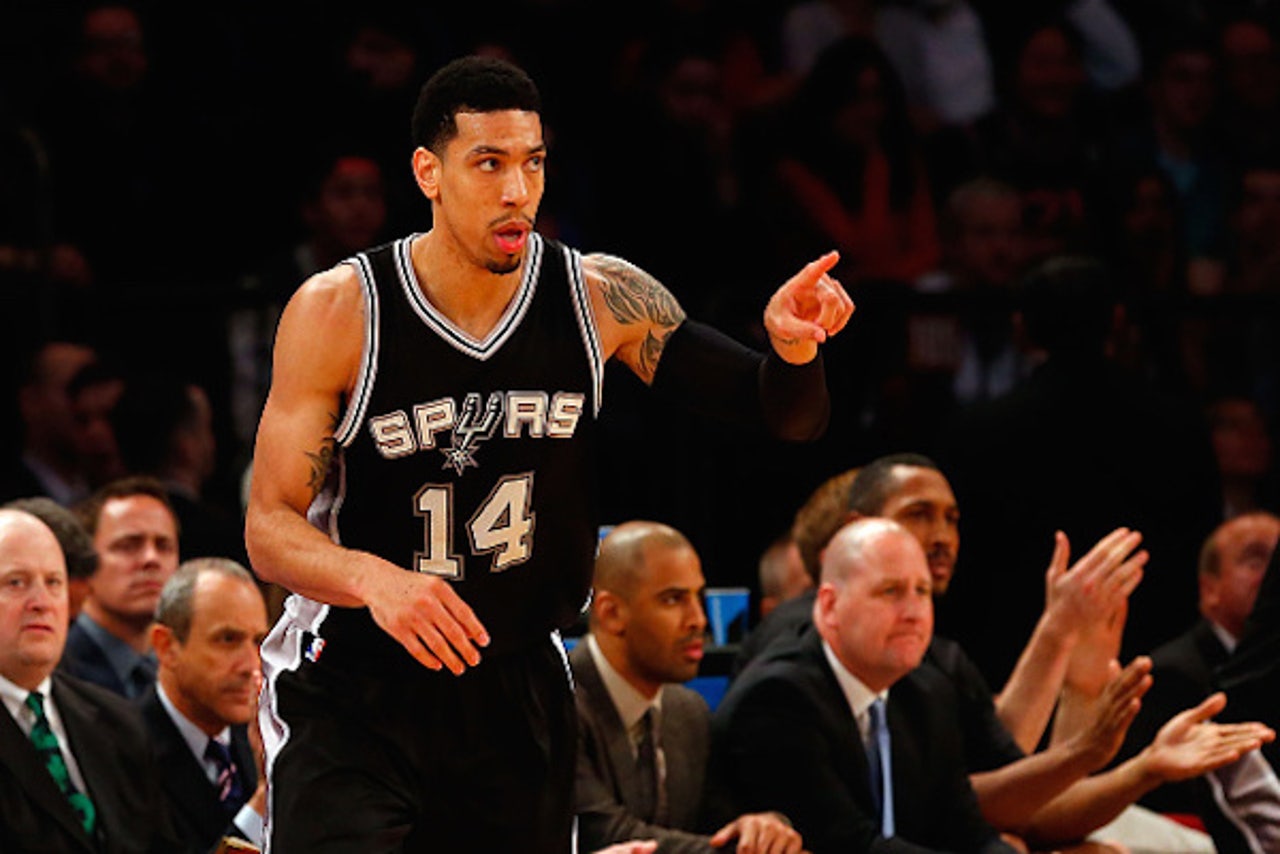 By Miles Wray
This summer, some of the most-sought-after free agents on the market entered the league with the assumption that they wouldn't stick around long in the league: no second-round pick is taken with the thought of a stable NBA career as an expectation. It seems impossible now that more than just a handful of teams would pass on Goran Dragic, Draymond Green, DeAndre Jordan, Paul Millsap, Khris Middleton, Omer Asik, Danny Green, Amir Johnson, or Monta Ellis in the draft. But sure enough, a full round of 30 picks went by before each of these players was selected —selected during that portion of the draft when only the total fanatics are not falling asleep. (Heck, Wesley Matthews, who just agreed in principle to a four-year, $52 million deal with the Dallas Mavericks, wasn't drafted at all.)
It seems impossible to pass on these players now that they're achieved stardom — or, if not stardom, some pretty incredible wealth — but each of these players looked like far from a sure thing even at the end of one season in the NBA. Chandler Parsons, a second-rounder who was hotly pursued last summer, is more the exception than the rule in that he contributed immediately as a rookie, starting 57 of the 66 games in his lockout-shortened first season with the Houston Rockets.
Usually a second-rounder's rookie season looks a lot more uncertain than that. DeAndre Jordan played only 53 of 82 games for a 19-win Clippers team, averaging just 4.3 points per game. Omer Asik started zero games in his rookie season, receiving only 12.1 minutes per game with Tom Thibodeau's Bulls. Johnson only played in three games total during his rookie season.
So, there were no second-round picks from last year's draft that were no-doubt-about-it impressive. Only 16 of the 30 second-round picks even appeared in the regular season, and only six of those 16 appeared in more than half the season's games. And still, the odds are that there is at least one diamond in the rough.
Looking at the example from past second-round picks who are currently successful in the league, which of the 2014 second-rounders could have just set the foundation for a long, lucrative career in the NBA? While this is an inexact science at best, here are my guesses:
The Active Defender: Positive Defensive Win Shares
Prior Example: Draymond Green
2014 Candidate: Jerami Grant
It's been a swift ascension for Green, who signed a three-year, $2.6 million contract when he was drafted, and then a five-year, $85 million contract this summer. In his rookie year, 2012–13, Green did appear in an impressive 79 games for the surprising, 47-win Warriors, who made it to the second round of the playoffs. That playing time wasn't necessarily guaranteed to go to Green when he was drafted: injuries to Andrew Bogut (who appeared in just 32 games) and poor play from Andris Biedrins and Jeremy Tyler created a great opportunity for Green.
All those minutes didn't necessarily go so well, though. After shooting 38.8 percent from behind the arc as a senior in college, Green slipped down to just 20.9 percent in his rookie season, and provided just a 7.1 PER. These are pretty awful numbers. But it's clear to see why Green was still allowed to play so many minutes: he still contributed positively on the defensive end. Even though Basketball-Reference's Win Shares statisticshows that Green hurt his team on the offensive end of the floor, he still contributed positively to his team thanks to his defensive efforts.
Grant was selected 39th overall last summer by the Philadelphia 76ers. He also received significant playing time, averaging 21.2 minutes over 65 games, although that's likely because the time was there for the taking with last year's rebuilding Sixers team. While the lithe Grant doesn't profile at all like the physical Green, Grant's rookie-year numbers looked awfully similar: a PER of 8.7, and negative offensive contributions that were more than balanced out by great efforts on the defensive end. Believe it or not, the 18-win Sixers actually had an above-average defense, and players like the 21-year-old Grant are evidence that a great defense could just be getting started.
Making the Offense Run: High Offensive Rating
Prior Example: Khris Middleton
2014 Candidate: Dwight Powell
If you predicted, after Middleton's rookie year, that he would receive a five-year, $70 million contract at any point in his career, you'd definitely be laughed at. Taken four selections after Green, Middleton spent his rookie year wasting away on the Pistons' bench, appearing in just 27 total games. Even though Middleton's three-point percentage of 31.1 percent is significantly worse than the 41 percent accuracy he's put up through two seasons with the Milwaukee Bucks, Middleton still contributed great offensive efficiency with Detroit. His offensive rating of 111 in his rookie season was fourth-best on a team that had just the 21st-best offense in the league. While Middleton actually hasn't even matched that offensive rating yet, he is contributing infinitely more value by being a killer three-point marksmen while starting and playing 30 minutes every game.
The same goes for Dwight Powell, who has already been traded three times since he was drafted No. 49 overall last June. Powell played for four teams last regular season: the Boston Celtics, Dallas Mavericks, and both of those teams' NBDL affiliates. And despite having to live through the year from hell, Powell still performed on the offensive end, averaging 26 points per game in 12 D-League games and posting a 111 offensive rating in 29 NBA games. As a 6'11" forward who is developing a three-point shot, there has to be space for Powell to receive a chance in today's NBA.
Mentored by a Winning Team
Prior Example: Danny Green
2014 Candidate: Jarnell Stokes
OK, so this isn't really a statistical example, and there may not be much of an effect here at all. But still, I think it makes sense that it would be helpful for a second-round pick to enter the league on a winning team, receiving minimal playing responsibilities and a chance to watch the skilled veterans around him go about their business.
This describes Danny Green's rookie year: he joined the 2009–10 Cleveland Cavaliers, who won 61 games on the shoulders of LeBron James, with Shaquille O'Neal, Mo Williams, and Antawn Jamison playing strong supporting roles. Green averaged 5.8 minutes over just 20 games—an experience that no doubt prepared him to be signed by the Spurs in the fall of 2010. After Green spent more time in 2010–11 playing in the D-League than the NBA, the rest is history, with Green eventually being an every-game start for a team that won the Finals over James himself. This summer the Spurs even opened their wallets for Green, keeping him around on a four-year, $45 million deal.
One can see how Stokes, who averaged 6.6 minutes per game over 19 games, received a similar education with the rock-solid Memphis Grizzlies this season. Stokes was immediately placed in an environment where players humbly go about their business and encourage one other to play stifling defense. Memphis has shown that, if you fit with the team—like second-round pick Marc Gasol—the team will stay loyal to you for a long, long time.
More from The Sports Post:
---
---