National Basketball Association
National Basketball Association
The Latest: LeBron's playoff road-win streak in jeopardy
Updated
Mar. 4, 2020 1:21 p.m. ET

OAKLAND, Calif. (AP) The Latest on Game 5 of the NBA Finals between the Golden State Warriors and the Cleveland Cavaliers (all times local):
5:30 p.m.
During the Eastern Conference finals, Cleveland's LeBron James became the first player in NBA history to get one road win in 25 consecutive playoff series.
He needs to get that to 26, or else his season will end without that third ring he wants so badly.
It seems like James is reaching milestones every time he plays, and Game 5 of The Finals on Monday night will be no exception. He's tying Manu Ginobili for No. 9 on the NBA's all-time postseason games list with 197, and comes into the game two rebounds away from passing Elgin Baylor (1,724) for No. 9 on that NBA all-time playoff list.
James comes into Game 5 with a 9-8 record in his appearances at Oracle Arena (3-1 with Miami, 6-7 with Cleveland). He and the Cavs have lost their last four on the Warriors' home floor, however.
---
4:55 p.m.
Warriors fans have a new hashtag to trumpet. Several are in Oracle arena holding little placards that read (hash)FreeDraymond in support of suspended forward Draymond Green.
Actor and vocal NBA fan Michael Rapaport is among those who have used the hashtag on Twitter and (hash)FreeDraymond was trending heading into the tipoff of Game 5.
---
4:35 p.m.
Steve Kerr was mum on who will replace Draymond Green in the starting lineup for Game 5. But he did say Ian Clark will be inactive because the Warriors have to keep Green on the active list even though he is suspended and will not be in the building.
Kerr said the Warriors will talk to the league in the summer about the rule that requires the suspended player to take a spot on the active roster for the game.
''Ian has been working his entire life on his game and preparing. And here it is, the NBA Finals, and because Draymond is suspended I can't suit Ian up,'' Kerr said. ''I don't think that's fair. I think that's something that should be addressed, and maybe that's something that we can bring up with the league down the road.''
--
4:15 p.m.
The sniping between the Cleveland Cavaliers and Golden State Warriors hasn't stopped heading into Game 5.
Warriors guard Klay Thompson's father, Mychal, who played with the Lakers in the 1980s, started off his Los Angeles-based radio show on Monday with a rant about LeBron James and his role in the suspension of Draymond Green.
James said after the confrontation with Green in Game 4 that the Warriors forward crossed a line with his trash talk. The Warriors responded forcefully on Sunday, and Mychal Thompson took the baton on Monday on his ''Thompson and Trudell'' show.
''I cannot believe that we are facing what we're facing tonight because a player complained about a certain word ... are you kidding me?'' Mychal Thompson said. ''Are we this now PC that you can't talk trash on the court? That you could sort of drop hints to lead to someone getting suspended? Are you freaking kidding me? This is what we've come to? Unbelievable.
''Lebron couldn't have survived in the `80s with the physicality and the words guys said to each other back then. ... Obviously in this new PC-sensitive time you couldn't put it out there so other people could hear. But between players on the court? Who complains to the media about being called a name?''
James has not said specifically what set him off with Green's words.
---
3:05 p.m.
The Oakland Athletics are hosting a baseball game on the same night of Game 5, and they're also rolling out the welcome mat for suspended Warriors forward Draymond Green.
Green is expected to watch Game 5 from a baseball suite in Oakland Coliseum, which is right next door to Oracle Arena.
The Athletics are hosting the Texas Rangers for a baseball game that begins an hour after tipoff of the basketball game. And the team offered Green the chance to throw out the ceremonial first pitch before the game started.
But an A's spokeswoman says Green declined the offer, preferring to keep a low profile while he watches his teammates from afar.
If the Warriors can close out the series with a win over the Cavaliers, Green will be allowed to join the team in Oracle for the celebration.
If they lose, Green will join his teammates to get ready to travel to Cleveland for Game 6.
---
---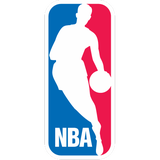 Get more from National Basketball Association
Follow your favorites to get information about games, news and more
---