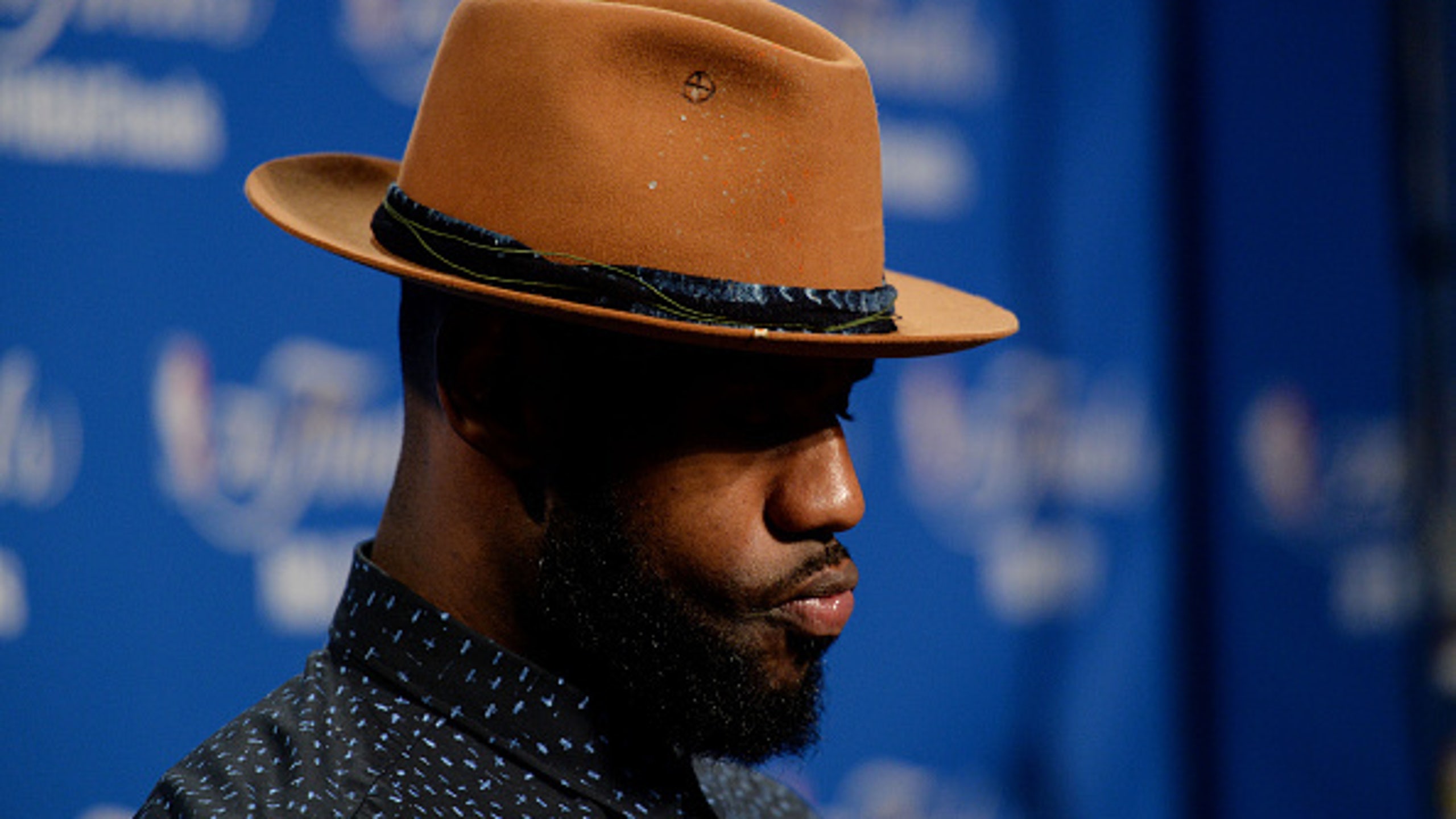 The future is for the taking for the Cavs
BY foxsports • June 17, 2015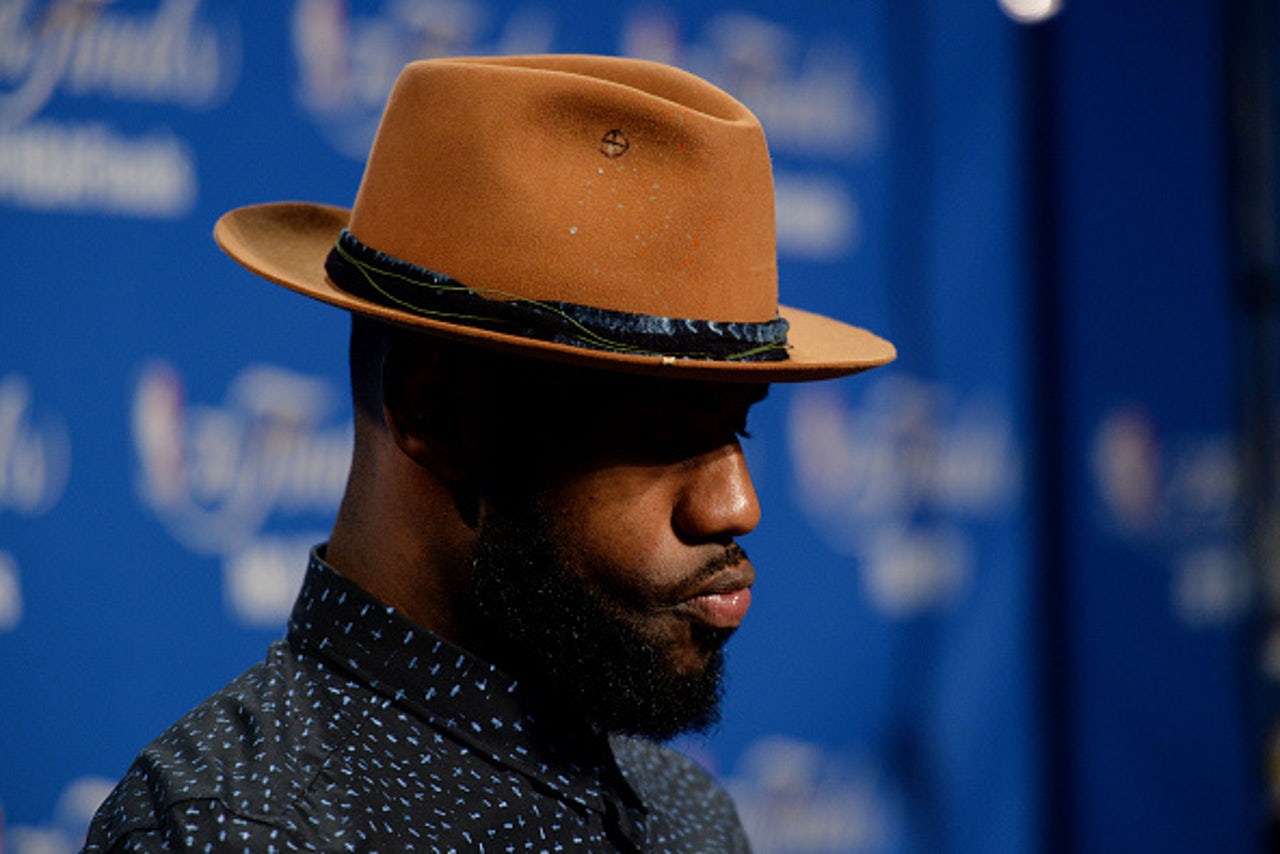 by Scott Sargent
With roughly one minute left in the Cleveland Cavaliers' Game 6 battle against the Golden State Warriors, Cavs majority owner Dan Gilbert entered the team's tunnel, rounded the corner and slapped his right thumb on the security sensor that would provide him access to the team's locker room. His team was enduring the final seconds of a bittersweet season, his star small forward LeBron James producing some of the most gaudy numbers that the NBA Finals had ever witnessed, but falling just short of being able to single-handedly will an injury-decimated team to its first championship in franchise history. Not long after, Gilbert's wife, Jennifer, walked through those same halls with three of their sons in tow, each of them holding back tears as the road had come to an end. Seeing that the children were emotionally distraught, Cavs general manager David Griffin hugged each one, assuring them that things will be fine—that this team got further than anyone would have ever imagined and, while fate can change at the drop of a hat, next season would be the one to target.
Once the game had come to a close, the Cavaliers—what was remaining of them, anyway—filed into the locker room where Gilbert would await. James would seek refuge in his corner locker, the one nearest to the trainer's room. He sat, isolated, in nothing but his shorts. His knees, having supported his 250-pound frame for all but two minutes and 45 seconds per night during The Finals, were heavily wrapped in ice as both of his feet were submerged in a bucket full of the same. A towel covered his head. Several of James' teammates had already showered and gotten dressed, for they sustained considerably less in terms of wear and tear. Shawn Marion was gone. Kendrick Perkins took off. Mike Miller had escaped as well. But there was James, ensconced in the maple locker, surrounded by friends and security detail for that he was not to be bothered. If the team-wide ice bath following the victory over Atlanta in the Eastern Conference Finals was the high point, this was unquestionably the low.
As teammate Iman Shumpert emerged from the shower, making his way to his locker, the guard winced as he got dressed. The simple act of raising his arms to put on his tank top undershirt caused pain. Shumpert responded to inquiries while staring at the ground.
"Obviously," Shumpert said as to whether or not the pain would carry through the summer. "We have a lot of competitive guys in this locker room. I think it'll motivate everyone to work harder."
At this point, with the media horde surrounding his flat-topped teammate, James moved from being hunched over to sitting back. His face was still covered with a  towel, but his hands were locked and rested on what would be his forehead. More of James' confidants arrived. In addition to Maverick Carter, Rich Paul and Randy Mims—the R, M and R in LRMR—was James' childhood friend, Frankie Walker, and long-time friend and advisor Damon Jones. As Shumpert discussed working harder, it became evident that the one man who could have not given any more—the epitome of 'leaving it all on the floor'—was James. As power forward Tristan Thompson finished his shower and took the walk across the locker room to his station, James removed his feet from the ice bucket. He unwrapped his knees and shed his towel, but kept his face buried in his hands.
With the Warriors celebrating their NBA Championship just down the hallway, head coach Steve Kerr walking past the Cavs locker room drenched in champagne as he made way for the post-game podium, James sat in silence. Every so often Paul or Carter would walk over and say something quietly as James would reply with one- or two-word answers, his face and body language saying more than any elongated response could. As his teammates came over to give their goodbyes—there would be no day-after locker clean-out—their individual handshakes (or 'daps') were slower, more methodical. At roughly 12:50 a.m., roughly 90 minutes after the game had come to a close, it was Gilbert who would emerge from head coach David Blatt's office and make his way over to James' locker. After doling out hugs to those surrounding the four-time MVP, Gilbert delivered a quick message, one that wouldn't get lost in the translation of the emotion that was solemnly seeping through the locker room, but one that would undoubtedly serve as a bridge to future discussions when the two men reconvene.
In addition to providing otherworldly numbers—35.8 points,13.3 rebounds, and 8.8 assists per game in The Finals—James has provided some of the more well-thought statements of the entire postseason. In what could be best classified as well-timed, James has challenged Cavalier fans to best those in Oakland; he's referred to himself as the best player in the world; and he may very well be the man who forces the league to relocate baseline cameras. But in what was yet another moment of introspection, James delivered some thoughts on the pain—physical, mental, emotional—and its worth.
"I always look at it, would I rather not make the playoffs or lose in The Finals? I don't know," said James. "I don't know. I've missed the playoffs twice. I lost in The Finals four times. I'm almost starting to be like I'd rather not even make the playoffs than to lose in The Finals. It would hurt a lot easier if I just didn't make the playoffs and I didn't have a shot at it.
"But then I lock back in and I start thinking about how fun it is to compete during the playoffs and the first round, the second round, and Eastern Conference Finals. If I'm lucky enough to get here again, it will be fun to do it. But put my body through a lot, you know, but it's the price for your body feeling this way for winning. Did I win? I didn't win a championship, but I've done a lot of good things in this first year back, and hopefully I can continue it."
Hopefully is the operative word as James will turn 31 next season. He's already in the top 35 in career minutes played, and these last several games weren't just your run-of-the-mill minutes; they were minutes which required James to take nary a play off, locking down on defense and then attempting to facilitate something that would remind others of an offense involving players who were brought to Cleveland to be seventh or eighth options, but were asked—forced—to contribute at a higher level. James was no stranger to a 40-point game, oftentimes going hand-in-hand with 50-minute nights. He recorded multiple triple-doubles that would have been even more impressive if the team did not experience shooting percentages below 40 from role players like Shumpert, Matthew Dellavedova, and James Jones. And let's not forget that violent celebratory spike after Game 2 back in Oakland, that sheer expression of emotion that had been suppressed for months, if not years. James did so much that he was two votes away from being named MVP of The Finals despite his team losing their final three games. The guy who won? He held James to those numbers listed above.
There were moments in Game 6 where one was left to wonder if James was merely conserving energy for the game's final frame. There were times where he would simply stand at the top of the key, attempting to facilitate the offense through center Timofey Mozgov, something that led to multiple 24-second violations and a turnover total sustainable for any team looking to lay its claim to the Larry O'Brien trophy.
"When you fall short, it hurts and it eats at you," James said. "It hurts me to know that I wish I could have done better and done more and just put a little bit more effort or whatever the case may be to help us get over the hump. If I could have given more, I would have given it."
James added that, in the event he is lucky enough to make it back to the NBA Finals—something that Las Vegas already sees happening—that it will, despite the way this season unfolded, be fun. The team will have center Anderson Varejao back from his season-ending Achilles injury. Point guard Kyrie Irving should be able to resume basketball activities toward the beginning of next season. Power forward Kevin Love continues to reiterate that he wishes to be a part of this story. Even Kerr admitted that this is a different series with the two stars able to suit up.
Just like it was tough for Gilbert's sons to focus on the big picture and not become prisoners of the moment, the future appears brighter than the present. Unfortunately for James, the future will also include a boat load of minutes, buckets of ice, and the emotional turmoil that comes in lockstep with the quest to provide the city of Cleveland its first championship in 50-plus years.
After James had finished addressing the media, he put on a pair of sunglasses and limped down the stairs to the hallway which leads to the players' garage. He was once again flanked by the same individuals who stood by his side in the team's locker room. A phone call was made, but the person on the other end remains unknown. The procession down the hallway was slow enough that plenty of discussion could unfold. Once the players reached the garage, a silver GMC SUV awaited James' arrival. All of the men exchanged daps. Some piled into the SUV with the 30-year-old star; others sought alternative routes of transportation as Griffin once again appeared, backpack in tow, to stand by as his star player left the arena for the final time in what was a roller coaster of a 2014-15 season.
More from Waiting For Next Year:
---
---